Posted by Melissa at BELK Tile on Feb 16, 2018
SUBWAY TILE BACKSPLASH DESIGNS – FINDING CREATIVE WAYS TO CREATE AN ELEGANT BACKSPLASH

There are several unique ways that home owners can use backsplash tiles to create a truly unique and elegant backsplash. Whether you are working on a kitchen backsplash or a bathroom backsplash project, using different tile backsplash designs for each specific project can create a beautiful and truly unique backsplash that is both functional and will enhance your room. As such, here are the answers to a few frequently asked questions about tile designs and backsplash designs – and what type of materials are best for certain projects.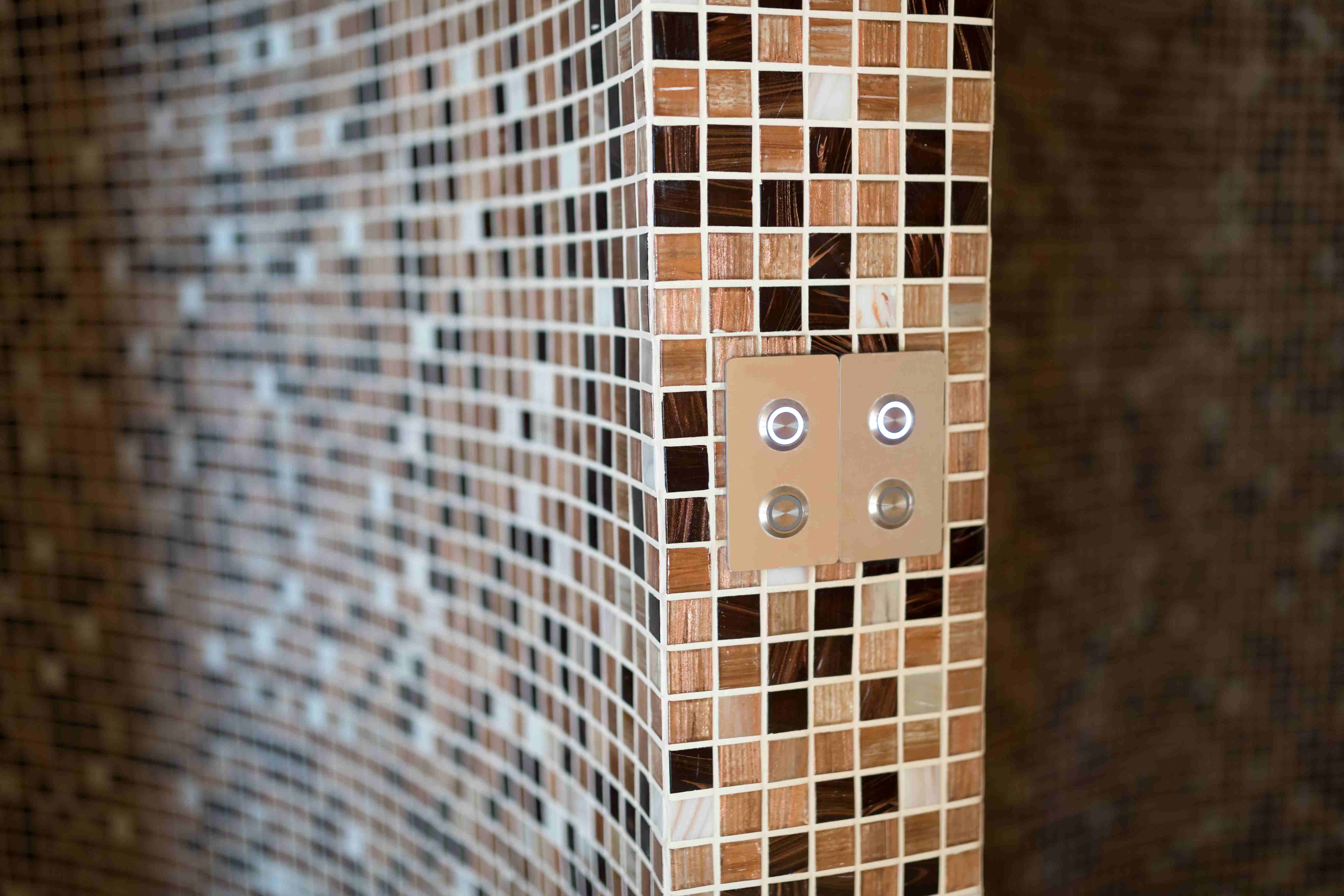 Which Backsplash Tile Should I Use?
One of the most common questions that any home owner who is undertaking any backsplash project starts with is; "what type of backsplash tile should I use?" The answer really depends on what type of look you are attempting to accomplish. Most tile designs are made to create a particular look or feel for the room in which they are placed. You'll notice for example, that many subway tile backsplash ideas tend to be used in rooms that are functional – like kitchens and bathrooms where they will be a focal point of the design project.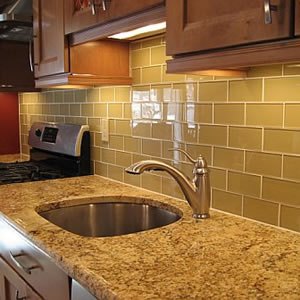 However, using mosaic tiles, metal tiles and ceramic tiles are often used to blend in or enhance other elements in the room; including appliances, carpet and walls. No matter what type of tile you choose to use for your kitchen tile backsplash designs, make sure you are certain what you are trying to accomplish with the overall look you are trying to obtain.
Are Some Tile Designs Better than Others?
Interestingly enough, some backsplash tile designs are more commonly used than others. For kitchen backsplash tile designs, most people gravitate to ceramic or subway tile backsplash ideas that provide a nice accent to their kitchens, without going over the top with this specific project. For the most part, these individuals believe that the tile used should accent the other features of the kitchen; such as appliances, cabinetry and wall texture.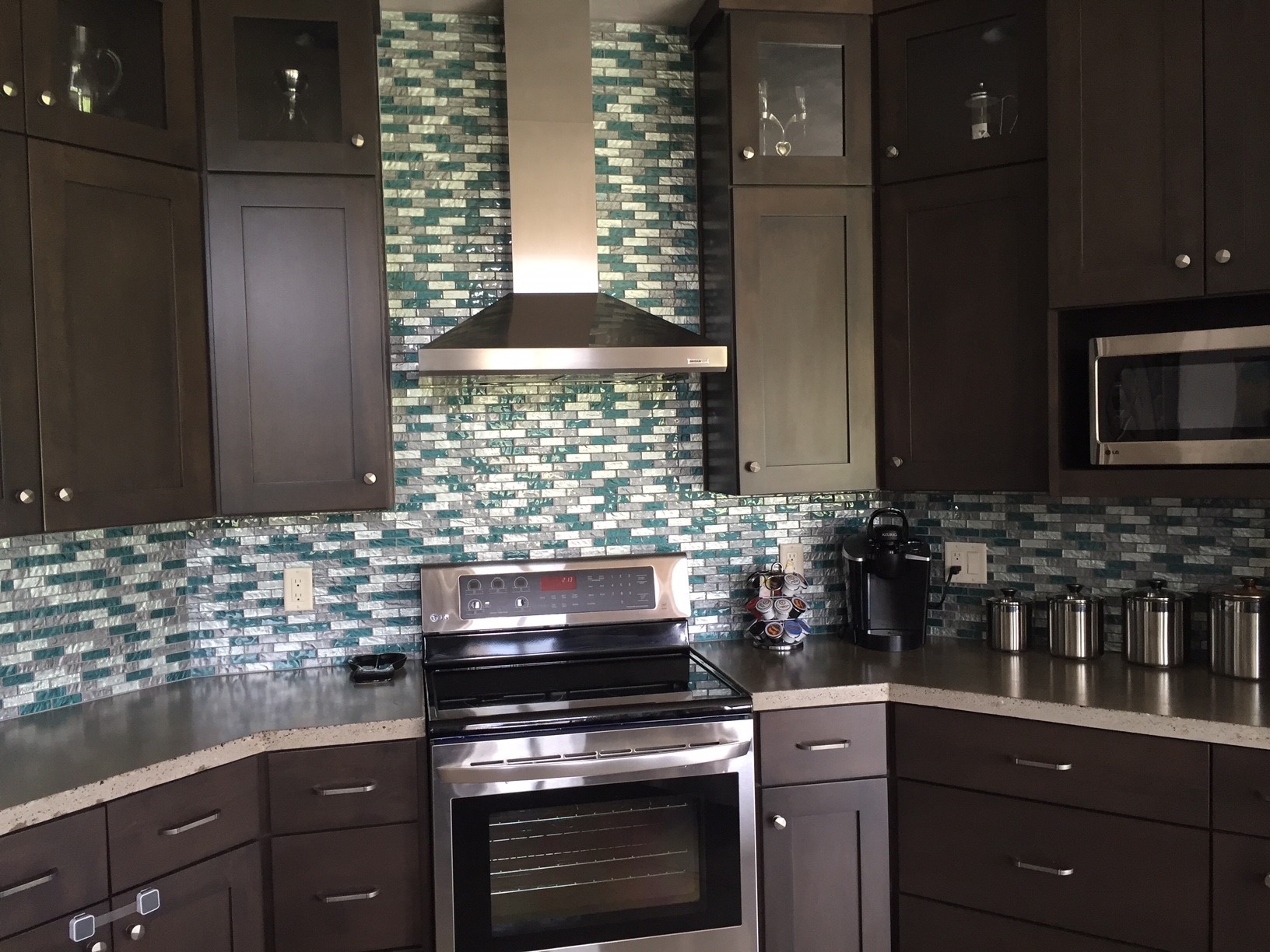 However, if you are looking to create a stunning backsplash; where the backsplash stands out above other features, then using metal or mosaic glass tile might be the best option. Again, choosing which tile to use really depends on what overall look you are attempting to create.
The bottom line is simple – any backsplash upgrade project must begin with good planning and knowledge of the materials you can choose from to create the perfect backsplash. In the end, the more you know about the different sizes, shapes, colors and materials of tile to use, the better prepared to engage success with your project will be the final result.
WITH A HUGE SELECTION OF COLORS, MATERIALS AND SIZES TO CHOOSE FROM, MYBACKSPLASH ENSURES YOU CAN GET THE GLASS TILES YOU ARE LOOKING FOR – AT A PRICE YOU CAN AFFORD.
You can also be certain that when you have questions, the experienced staff at belktile.com has answers you can easily understand.