Posted by Mike Belk on Jun 08, 2022
What Size Subway Tile For Kitchen Backsplash?
Do you want to add a special touch of design to your kitchen remodel project that can also save you money? If so, you may need to be careful with the tile selection for your kitchen backsplash. Read on to learn just how important it is that you take the time to choose your next tile set!
It seems as though there are a million things to consider when planning to put together your sweetest kitchen. Tile is one of those things that can be very difficult to narrow down due to the wide variety of colors, styles and sizes. If you're considering a backsplash, it's important you learn what size tile is optimal for your space so you can make an informed decision on the look you want.
When you're planning which type of tiles to use for your kitchen backsplash, it can seem like an overwhelming task. The tile backsplash is one of the most important decisions you make when designing your new kitchen. In this article, we are going to talk about some of the top ideas for choosing the right tiles, so that you can figure out what's best for your individual projects.
What Size Tile Should You Use For A Kitchen Backsplash?
There are many factors to consider when deciding on the best size for a kitchen backsplash, such as the space available, layout of the room, and tile scheme. Once you have determined these factors and decided on your design, you can ensure that you use tiles of the perfect size.
The size of the tiles you use will depend on the height of your cabinets and the length of your backsplash. You can measure where your cabinets are in relation to your backsplash by measuring a straight line between them. The tile should come up to this line.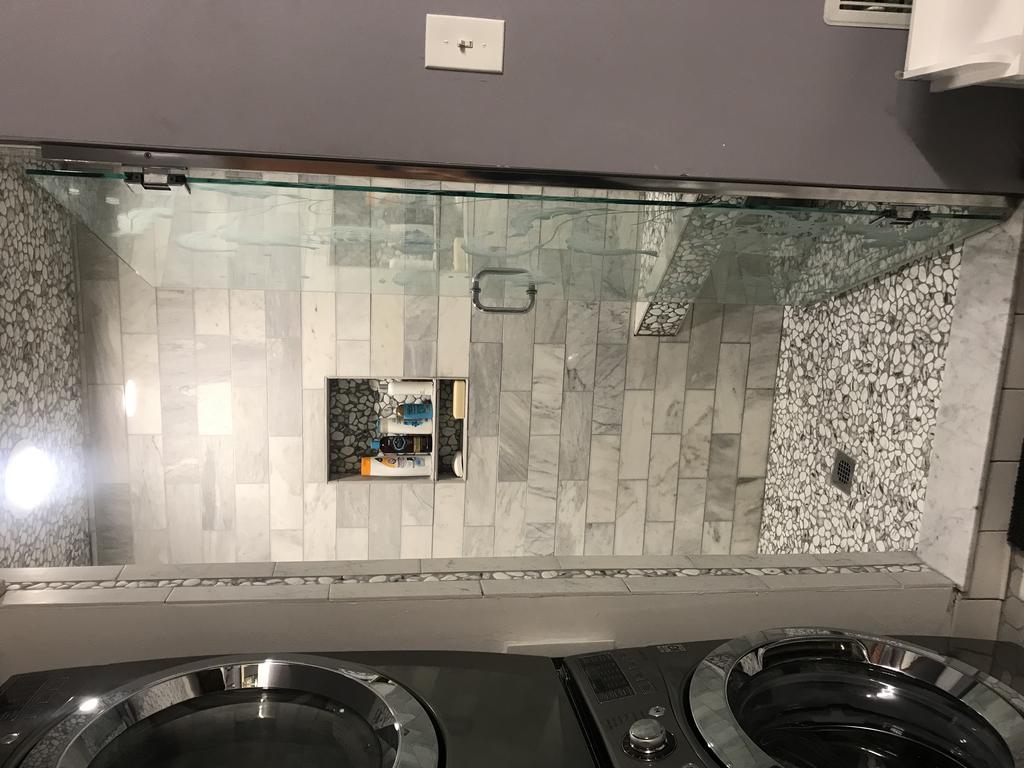 When deciding which size subway tile to use for your kitchen, you should consider how much space you have and how much natural light will go through the room. It's always a good idea to make sure there is enough of a gap between the wall and the tile so that water won't get trapped underneath and cause mold.
Choosing the best subway tile for your kitchen backsplash is not a difficult decision. But there are some things you should keep in mind before choosing a subway tile for your kitchen. The first thing to remember is that subway tiles are available in many different sizes and shapes. So depending on the size of your kitchen, you will have to use a different type of tile. For example, if your kitchens dimensions are 20 feet by 10 feet, you can choose a 1 inch x 10 foot quartz tile for your backsplash.
Is A Subway Tile The Best For A Kitchen Backsplash?
A Subway Tile is made to cover a wall in a subway-style design. It is an affordable option for people who don't have the money for a custom tile. The thickness of a Subway Tile is generally thin, so it doesn't take up much space on the wall.
A subway tile is a great way to add color and design to a kitchen backsplash. They are made of tiles that are sold in a long strip. The advantage of these tiles is their size. Like with floors, you can make your own design by using different sized tiles. One thing you might want to consider before making your final decision is the size of the room you need to cover. If there's space for more than one person in a kitchen, it might be worth considering other options such as porcelain tile or ceramic tile.
The colors, patterns, and textures of subway tiles are perfect for a kitchen backsplash. In fact, a subway tile is the perfect size to completely cover a backsplash. This gives you plenty of design options as well because a larger tile can have more colors and patterns in it. Subway tiles are also durable, so they can be installed in areas with frequent foot traffic like kitchens or bathrooms.

How Do I Choose The Best Wall Subway Tile For My Kitchen?
Subway tile is a great option for kitchen backsplash due to its size and versatility. It is large, giving plenty of room to place in your sink, and it can be cut in smaller pieces to fit around appliances or the refrigerator. After installation, subway tile becomes porous over time. This means it will fill with water if you forget to turn off the tap during use.
The first step to choosing subway tile for your kitchen backsplash is finding the design you want. Consider what type of designs you would like and if your kitchen has them already. The next step is determining how much space you have to work with. If the tiles will be covering an open wall, consider a thicker tile. If they are going to be covering a wall that is painted or laminate, thin tiles are better. You should also consider color when choosing subway tiles for your kitchen backsplash. Make sure that the color goes well with your other décor in the room and if it complements your appliances as well.
Establishing A Theme For Your Kitchen With Subway Tiles
Subway tiles are a great way to establish different themes for your kitchen. If you want to use subway tile in the backsplash, it is important to break up the pattern with kitchen islands and other appliances that are out of sight. This will make your mosaic look more appealing and less busy.
A consistent and thematic kitchen design can be challenging to achieve. Glass Subway tiles can help make that design a reality by creating a defined look without straying too far away from your original idea. Various colors, patterns, and textures are available to help bring your theme to life.
Subway tiles are standard in most kitchens, and you can use them to establish a theme for your kitchen. You can have stripes or beige tiles to create a beach-inspired look. You can also use black and white tiles for a modern minimalist design.
What Backsplash Tile Colors To Choose?
The color of your kitchen backsplash can make a huge difference in the look and feel of your kitchen. White is a classic choice for many kitchens, but you might want to consider something more vibrant, like green for a forest-themed room.
Subway tile is a type of tile that is available in a variety of colors and patterns. In the past, they were mainly popular around kitchens since they were easy to clean and modern looking. Nowadays, they can be used in bathrooms as well as next to sinks.
The color and pattern choices are dependent upon the design of your kitchen and what you are trying to achieve. The most common colors associated with subway tile are white, yellow, brown, black, red and green.
Should You Choose Lighter Or Darker Tile For The Backsplash?
Some people are hesitant to use darker colors for their backsplash because they fear that it will make the kitchen appear smaller. However, there are many benefits of using darker tiles. It will give the kitchen a brighter and more prosperous feel. It will also make it easier to read the text on the tile if you choose to place them in a different color than your cabinets. With darker tiles, you'll only need to use one or two shades in order for everything to look cohesive.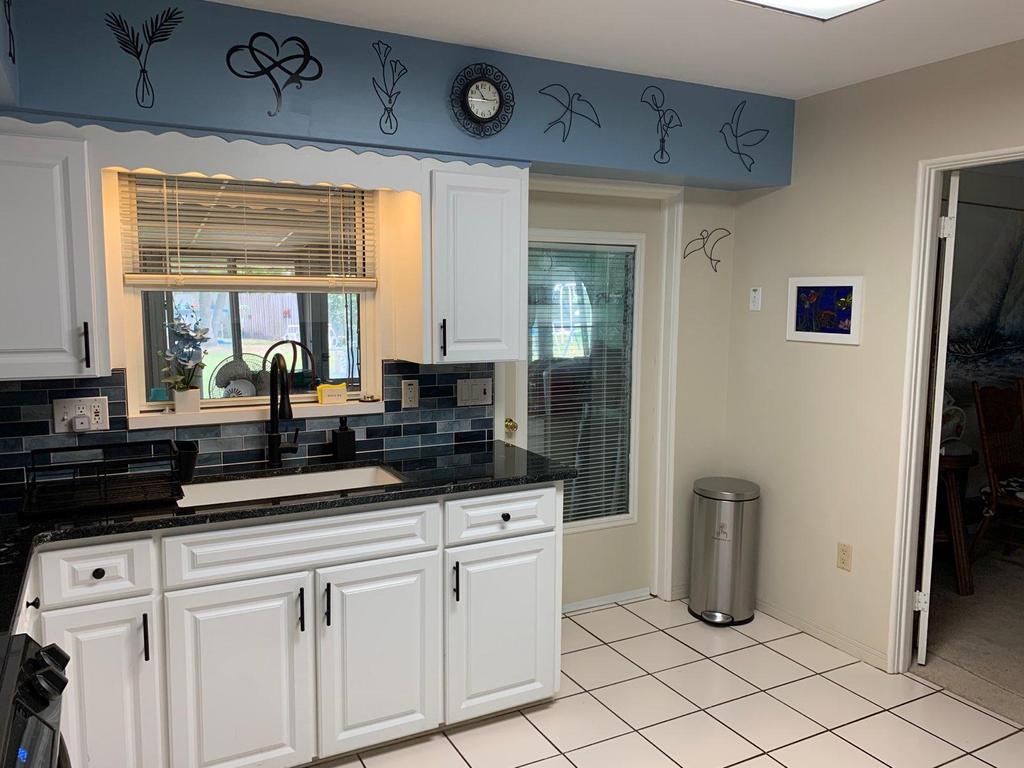 Over the years, tile designs for kitchens have become ever more creative. From subway tile to shiplap, backsplash tiles are often desired for their clean and modern appearance. However, for a kitchen backsplash with a lighter color scheme, consider using a lighter-colored tile. For instance, white or cream-colored ceramic tile offers versatility in terms of design and will blend well with any decor. It is also important to note that lighter tiles may become stained easily and require more upkeep than lighter ones.
What To Consider When Deciding On Tile For Your Kitchen Backsplash
When attempting to choose a tile for your kitchen backsplash, it is important to consider what you will be doing with the counter after the installation. If you plan on storing appliances or food, then choosing a more durable material such as ceramic is necessary. However, if you want a more neutral color that is easy to clean and match, pick Tile Faux Marble. It has all of the qualities of marble without any of the maintenance.
If you have a modern kitchen that has stainless steel appliances, the tile should match that. If you have an old-fashioned country kitchen and want to add some updated antique touches, then a slightly different color or pattern might be appropriate.
Which Style Of Tile Should You Use In Your Kitchen, Berber Or Modern?
There are many different styles of tile to choose from and each style has its own set of benefits. The first is Berber which has a brushed and striated surface pattern with a tapestry-like appearance. This style is popular for its variety of colors, but it does not look as contemporary or modern as the modern style.
Modern tile is square with straight lines and a high contrast between colors. These colors often stand out because of their bold nature and the way they are paired together. If you decide to go with Berber tiles, they can be a bit pricey. Modern tiles are less expensive and come in a variety of colors.
How To Install A Seamless Subway Tile Backsplash
A subway tile for a kitchen backsplash can be installed over the countertops and side walls. If you want to install it over the floor, it needs to be done with grout. You need to make sure that your countertops are level so that the subway tile will be seamless. You will have to cut out all of the openings in your cabinets and hide them with a baseboard molding.