Posted by Mike Belk on Jul 12, 2021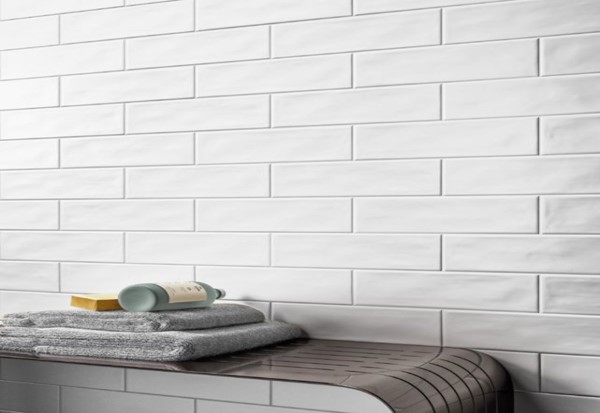 Do you know what time it is? It is time for tiles to take the décor trend by storm. Everywhere, the bathrooms and kitchen designs and living rooms are around you somewhere right now. Over time, they have paved their way from dark underground stations to our apartments. These wall tiles, known as metro or subway tiles, were once known because they adorn subway stations in major cities. Somehow, they have found their way into our four-walls and have blossomed into real classics for indoor use. You may also often encounter the tiles in the vintage look in restaurants and especially coffee bars. How do you recognize them? Their typical narrow rectangular shape comes from glazed ceramic with mostly beveled edges.
Are tiles already starting to get on your nerves?
Well, the subway tiles have now spread to many kitchens and bathrooms, and their triumphant advance seems unstoppable. But new, no less beautiful tile trends are already emerging on the horizon. Could it be that the stardom and charm of subway stations have already lived their lives? We weighed the pros and cons.
Design: Mosaic
Advantage: It is optically attractive and tactile
If you want to give your bathroom or kitchen more structure, try subway tiles. They offer a tactile alternative to the smooth surface and work well as a subtle backdrop for the rest of the interior. Hexagonal tesserae are now seen more often in well-designed homes. They look just as beautiful on the wall as they do on the floor.
Design: Glazed
Advantage: It feels good and shimmers so beautifully
You appreciate the restrained look of Subway tiles, but the overall appearance can be even more beautiful. The shiny, slightly uneven surface reflects the light and creates a soft shimmer. It gives a perfect look for quiet, more traditional bathrooms or kitchens.
Design: Herringbone or chevron
Advantage: Same tile, different pattern
Another offer for die-hard subway tile fans is an alternative laying pattern, as implemented on many bathroom walls. Did you know? When you form rectangular tiles form in zigzag lines in a way called a herringbone pattern.
It has an impressive and stylish effect, and it goes well with other diagonal patterns (geometric patterns of the tiles on the floor and the other wall).
Some arrangements also work well in kitchens with herringbone floors because it makes the floor's shape and varies in color and texture.
The pattern looks even more uniform if the tiles meet at a 90-degree angle beveling at the corners. Visually, it is a whole lot further away from the familiar subway look of the subway tiles.
Design: Geometric
Advantage: It revitalizes the surface
Geometric patterns on surfaces and furnishings and tiles are no exception. The design gives a stimulating effect of composite geometric shapes. You can spot flowers, stars, hexagons, and even cubes in them.
Such a pattern is visually more stimulating than a wall full of subway tiles, are cautiously designed; there is still no risk of dominating the room.
Design: Moroccan
Advantage: It brings elegant curves into play
Are you not restricted to straight lines? Try one of the Moroccan tiles that are on the market. The beautiful shapes they have to offer have a delicate, subtly elegant effect that is not so different from a subway tile wall. How about a monochrome splash guard? Moroccan patterns also look great on the wall in all white.
You can even put aside the genteel restraint. Choose an intense color – such as cobalt blue or emerald green – to make a real style statement.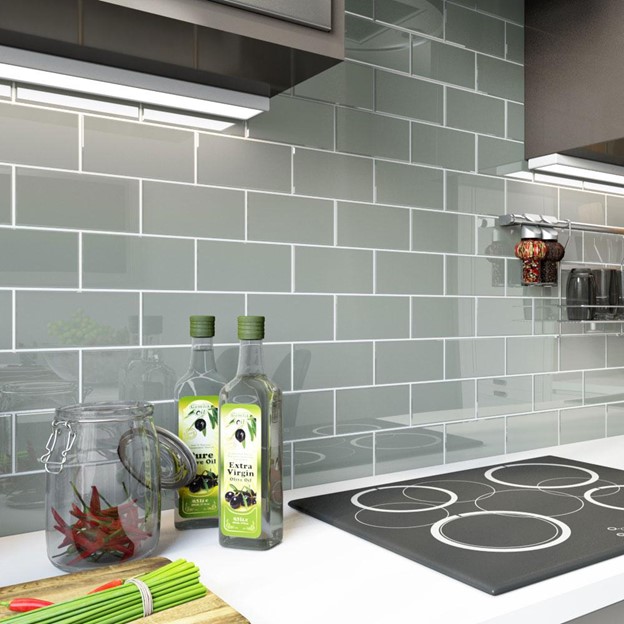 Hand on heart: What About the Future of Subway Tiles?
All the alternatives have their charm and look great wherever you use them. But does that already mark the end of subway tiles? Despite the attractive competition, there are a few reasons to stay loyal to them. The following five good reasons instantly come to mind.
They are timeless
If you love vintage elements, the tiles and their laying pattern are crucial. For example, take the bathroom: An old wooden cabinet, a vintage chair, classic paintings, and a fireplace give the room a cozy, antique flair. The wall with the subway tiles is the perfect background for it. Their timeless look ensures that modern everyday life doesn't come around with a mallet. The bathroom retains its pleasantly old-fashioned appearance.
They are modern
Subway tiles are modern, but they are also significantly different in contemporary bathrooms. With the black frame of the shower and the massive washbasin in industrial style, the bathroom is often firmly anchored in the current fashion aesthetics. Subway tiles are versatile enough to blend in with this look as well as an old-fashioned interior.
Subway tiles compensate for other elements.
Do you like patterns on the walls, but not all over the place? Then combine subway tiles with limited, ornamented surfaces. Delicate gray subway tiles form a frame that embeds the two richly decorated shelf niches in a calm context. Spreading this pattern over the entire wall would be too intrusive, but the subway tiles tame it and, at the same time, make its beauty stand out even more.
Subway tiles contrast patterned floors.
Subway tiles are also an excellent contrast to wildly patterned floors. The typical metro design looks similar to brickwork. This calm background made it possible for them to let off steam on the floor. The white walls look like a blank canvas and highlight the attractive floor pattern.
Subway tiles support architectural features.
The exposed brick wall gives your bathroom its character, but an extravagant tile pattern would destroy the effect immediately. Instead, the tiles' laying pattern is similar to that of the bricks, and the blue shade emphasizes the warm terracotta tone of the masonry.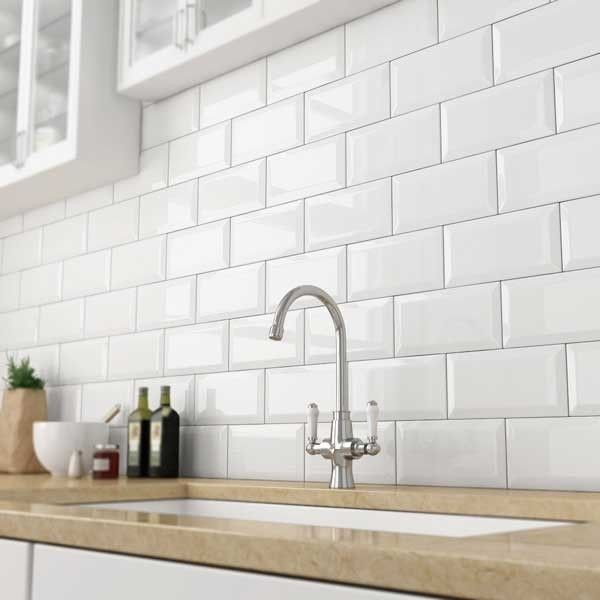 Tips for using Subway tiles
If you want to be unique with your design, use the subway tiles from our store. The market offers originals that were in use since the sixties in the subway. However, every tile retailer has similar designs on offer now. Honestly, they fit always and everywhere. You can combine them with many things such as mosaic tiles, ornamental tiles, exposed screed, exposed concrete, or wood.
The Perfect Complement to Wood
Wood is particularly suitable as a warm contrast to the shiny ceramic surface. In kitchens, the warm wood tone of the shelves and cabinets harmonizes wonderfully with the dark joints. In this way, the walls themselves, next to the cupboards, become the room's design focal point.
Combination with Bright Colors
Thanks to their versatility, subway tiles go with any color. Fresh lime green is the perfect contrast to the neutral tiles. Together with other colorful objects, the kitchen becomes a bright and friendly place.
For the Modern Look
Due to their geometric uniformity, subway wall tiles form the perfect background for a modern bathroom with an industrial touch. The spotlights and the wooden surfaces cushion the clean look and make the bathroom warm and harmonious.
As a Contrast to Dark Walls
These tiles look incredibly beautiful in combination with dark walls. In particular, Navy blue, black, and gray contrasts with subway tiles in the bathroom. This example clearly shows how the versatile tiles stand out clearly against the dark background. Large floor tiles go well with the small rectangles on the wall tiles.
For the Shower
Since Subway tiles do not appear dominant at all, they are also suitable for larger bathroom areas. Thanks to the evenness created by its brick-like arrangement, this shower seems clean and simple, but not at all monotonous.
It is best to leave the laying of such a tiled wall to the tiler. Laying subway tiles is no different from other ceramic wall tiles. Tile joints of two millimeters result in the most beautiful tile image.
Tiled around the Corner
Whether as protection against moisture or as an exciting alternative to wall paint, subway tiles look great in every corner of your house. In this kitchen corner, the slightly structured tile surface, together with the brown grouting, is reminiscent of the original metro look. The dark wooden shelves go perfectly with it.
Combination with Shiny Surfaces
Mix the glazed tiles with other shiny elements. The reflected light gives the whole room a whole new liveliness. The glossy tile surface, together with the silver-colored shelves and the cream-colored kitchen cabinets, create a fresh, sunny look in kitchens.
Subway tiles harmonize brilliantly with classic furnishings, such as in combination with a free-standing bathtub with lion legs and antique fittings. Match the colors in the room to create a consistent look.
On a Foray
You don't have to tile an entire wall right away – a narrow splash guard made of subway tiles in the kitchen has a more subtle effect. In bright, friendly kitchens, the narrow strip of tiles with its cream-colored joints sets a slight accent.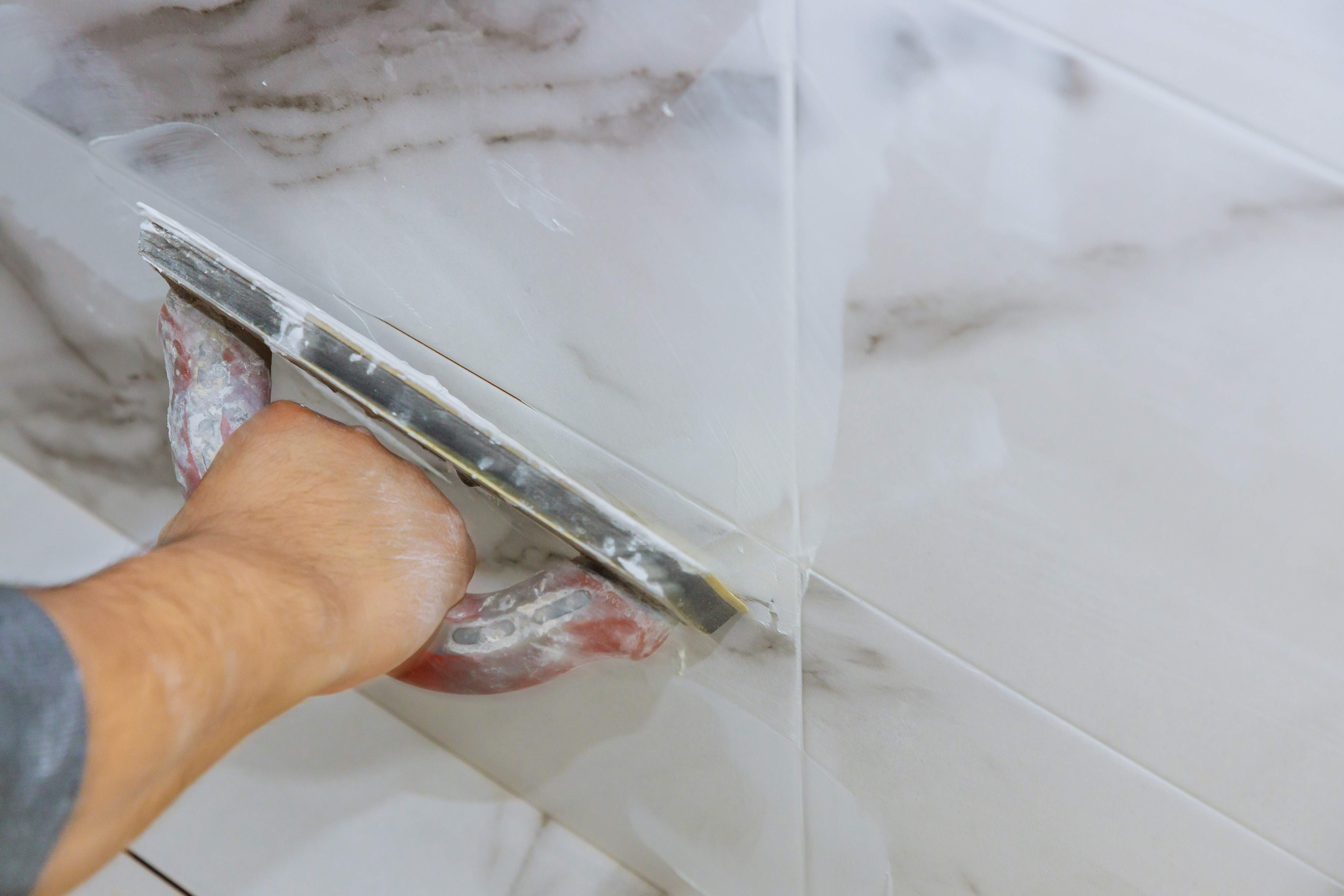 From Wall to Wall
The classic dark joints make the tiles a real eye-catcher. Amazingly, the Subway tiles attract attention, but never become dominant, even if you cover all the walls with them. You can even play smart and frame the window with subway tiles.
Colored Subway tiles
To bring the real underground station feel, look into your kitchen, bathroom, or guest toilet. White models with dark joints are best. The tiles are now also available in many other colors such as black, light blue, green, orange.
Wood Imitations
Highly developed production technology ensures that tiles with a wood-look come very close to the original and have some advantages. However, material imitations are always a matter of taste. Designs close to the original is still not real. You still have to decide between the honest original and the usually easier-to-care-for imitation. But high-quality processed wood-look tiles are now very close to natural wood, at least in color and grain.
Visible Joints
Like all other tiles, those with a wood-look must stay together. Although the joints are a maximum of two to three millimeters wide, the pattern remains visible. Perhaps the biggest shortcoming of wood-look tiles is that they look warm but are cold to the feet. It may be pleasant in summer, but you want to be warm under your feet in winter, especially in living spaces. Wood-look tiles have good thermal conductivity properties and can combine well with underfloor heating.
Wood-look Tiles
The advantages of tiles with a wood-look are particularly evident in heavily used rooms such as the kitchen, bathroom, or hallway. Mostly when they come with porcelain stoneware, they are very hard-wearing and robust. Their longevity, ease of care, and abrasion resistance are good reasons for their use in all rooms that are sometimes rougher or more humid. They can be particularly useful in open-plan kitchens.
Even if a color experiment might appeal to you, you should be on the safe side and use white tile lacquer to cover up old patterns and colors. A great alternative is paining your tiles to give it a brand-new look. Painting over tiles involves much more effort than painting a standard wall. It is better to avoid regular color changes. As a rule, the painter uses epoxy resin paints because they are very hard-wearing. Heavily patterned or dark tiles need two to three layers of varnish so that nothing shines through. The coating hardens after two to three days. Then the wall can be painted over with another layer of tile lacquer.
Conclusion
The standard wall tiles are an ideal partner for patterned floors or bathroom floors made of mosaics. Especially in the classic white variant, subway tiles are versatile enough to match this look just as perfectly as a modern bathroom style, for example, with black floors. In living kitchens, wooden floors also go wonderfully with this tile shape.
Designation: Founder & CEO
Bio: A graduate of Ohio State University with an MBA in Business, Mike Belk has been in the tile and stone industry for over 20 years. Mike is the owner and founder of Belk Tile. He has become one of premier tile experts in the nation. Not only does Mike love every aspect of his job, he strives ensure your experience is the very best. He runs a successful blog and, when not immersed in the world of tile, is an avid golfer and wine maker. Mike enjoys interacting with customers and wants to hear from you today. Make sure to check out his podcast of Tile Talk by Mike Belk.
---