Posted by Mike Belk on Jun 23, 2021
If you're searching for creativity for the floors and walls, one material style that pops up is the marble. For a long time, the concept of trying to introduce the outdoors in' and establishing a beautiful plan in your house has been trendy - however, marble is the most appealing and demanded stone.
Its distinctive veining quickly gives an indoor area a classic charm. As marble has been used by emperors and fortresses for centuries, there's something about it that instantly gives a sense of magnificence to a wall or flooring area.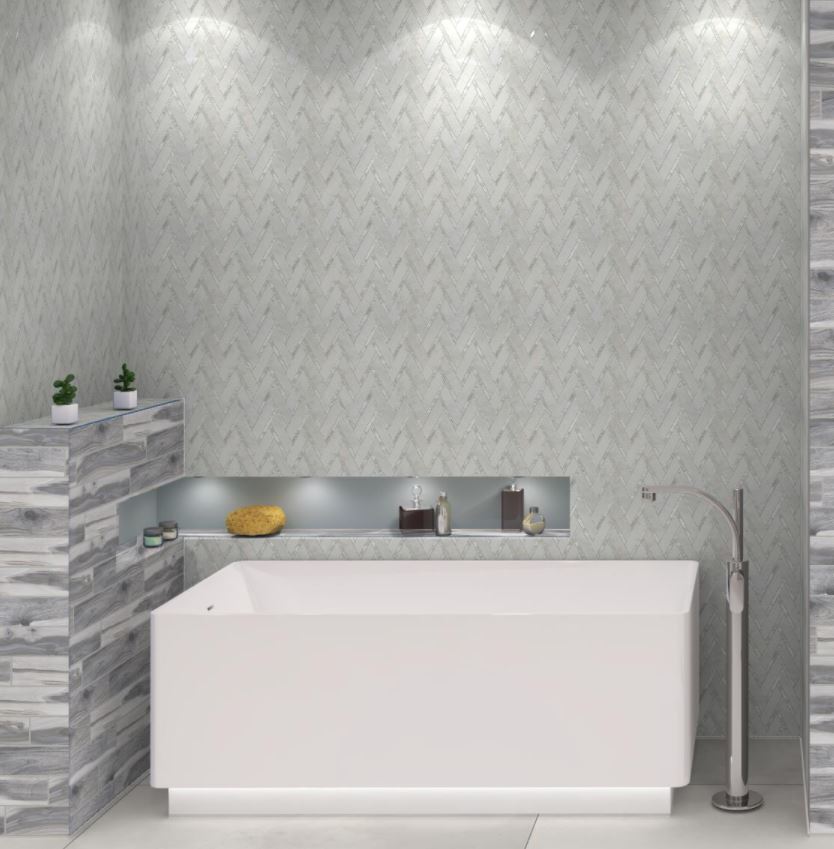 Durability of Marble
The longevity and durability of marble are indeed one significant element. For ages, architects have counted on this unique stone to offer a durable, long-lasting substance. After getting the high-quality marbles for your house, you can be assured that they will survive with time and preserve their elegance for many years.
Marble is indeed a hypoallergenic option for flooring. Marble tile somehow doesn't retain or collect antigens and elements such as dirt and pollen that might induce allergy responses due to its thickness. As a result, it's a more hygienic surface that supports better indoor air quality.
Advantages of using marble tiles for bathroom
1. Appearance
The space's design will be upgraded by marble walls or flooring. You may also blend shades to create a unique color theme for the appearance of your floor or wall. Veins likewise give them a distinctive look, particularly when they mix with the natural hue.
The veins distinguish every tile as a one-of-a-kind piece of artwork. It can offer your toilet a sophisticated appeal, as it has been used for ages. Its ever-increasing appeal ensures that your bathroom will remain trendy for the coming years.
2. Shiny and Translucent
Marble is tough and therefore can withstand a lot of polishing, unlike other ceramic surfaces. The flooring would still glitter with grace even if you clean it to your complete satisfaction.
These tiles can shine out in your toilet because of their glittering appearance. It's a transparent stone by nature. Its brightness is unmatched by any other substance.
3. Marble Tile Density
Because marble is indeed a classic rock, it has a very high concentration. This provides it an excellent alternative for high-traffic areas, including the bathroom.
Marble floor may endure a generation if properly maintained. This eliminates the need for the homeowner to pay cash for new flooring.
4. Colors
You won't have to be concerned about the absence of coloring. There are an endless number of marble tile shades to select from, so you're likely to discover something that suits your home style. Marble tiles include veins that provide every piece a distinct appearance, ensuring that no two stones are the same.
Although white marble is by far the most popular, various colors such as grey, yellow, red, black, and several other colors are also available.
5. Polish / Light
Refined marble is incredibly clean and glossy and it has a really appealing effect. It reflects sunlight and gives the appearance of being transparent. Marble's shades are additionally enhanced by a polished surface. Darker marbles allow light to glitter on their surface, creating a stunning effect.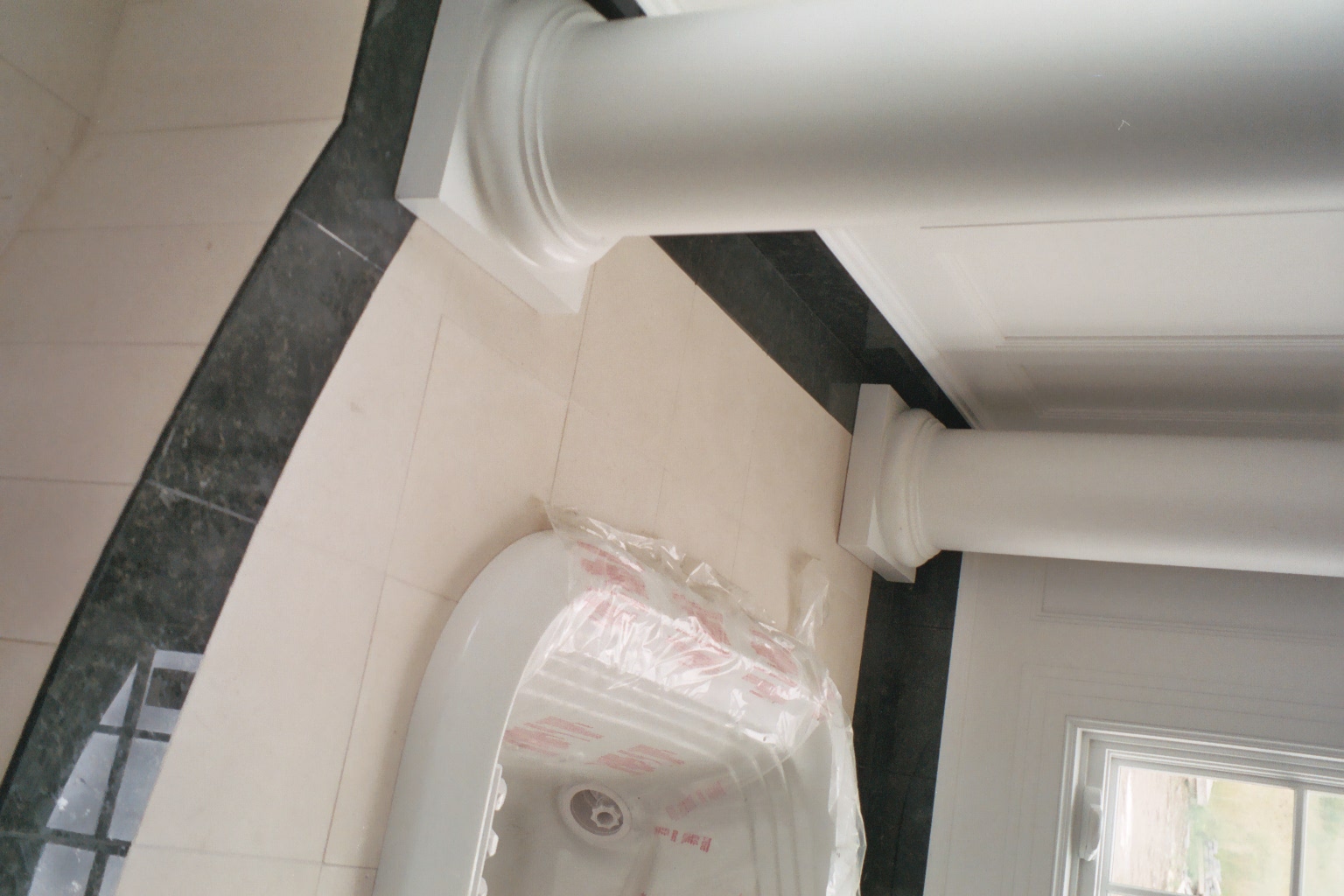 Light-colored marbles, such as Carrara seem to be simple and timeless, and therefore will remain visually appealing for many years. If you don't prefer the sophisticated appearance, marble may also be offered with a rough finish.
Why do you need Marble Tiles for the bathroom?
1. Timeless Beauty
The mosaic patterns made of marble had been used to beautify the baths of the Roman Times. Although these buildings were constructed on hot springs with plenty of limestones, the significance of showering practices inspired Roman builders to buy elegant marbles from Tuscany's Carrara town. After that, marble has remained a popular choice for bathroom décor.
2. Versatility
It looks fantastic in any toilet, whether it's traditional or sophisticated, rough or elegant. You'll prefer marble tiles with a polished texture if you do have real or laminated timber accessories. Polished marble can look great on worktops, bathtub borders, and bathroom walls if you already have chromium or brushed stainless steel equipment.
3. More Property Value
Whenever commercial property appraisers look at your property, they'll notice the marble baths, especially when they notice your marbled bathroom is among the few in the community with this luxury. A higher home value converts into wealth that leads to a better selling price and enables refinancing a current mortgage simpler.
4. Attractive to Buyers
Since the kitchen counters are a central focus whenever property managers showcase the house, most people restrict their marble projects to the countertop, however, a simple marble block in the central area could be overly unified. Marble in the bathrooms seems to be the technique to go if you'd like to attract customers, especially ladies
5. Easy Maintenance
Marble tiles in the bathroom offer a great appealing look and they are also easy to maintain. They can be readily protected by washing them with a cleaner and protecting it regularly.
Conclusion for use of marble tiles for the bathroom:
Although marble is a classic stone, it is now one of the trendiest trends for 2021. As a consequence, there are practically unlimited ways to integrate this stone throughout your house. There's a beautiful method to integrate marble in premium interior decoration that accommodates virtually everyone, no matter what your style preferences are.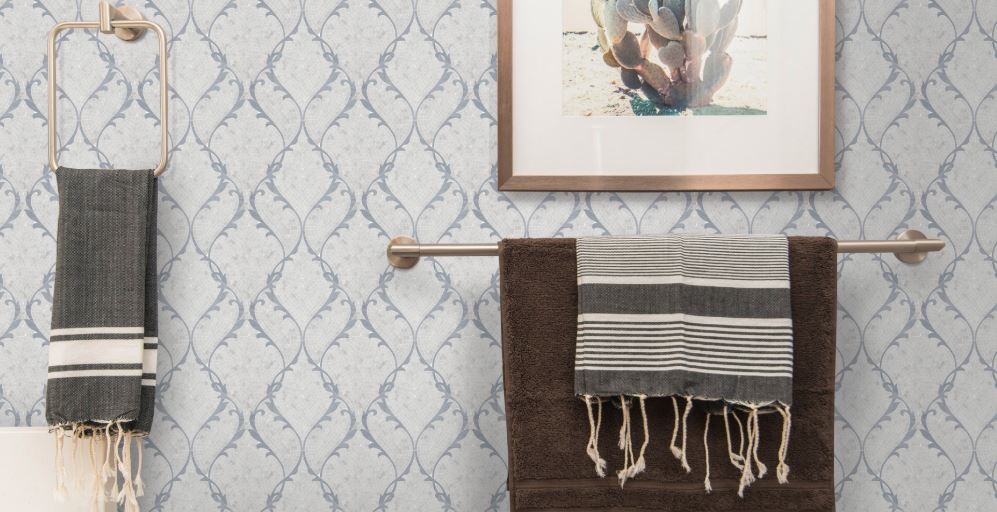 Marble tiles are beautiful, robust, inexpensive, and shatter-resistant, as well as a great insulator and sunlight reflector. Marble tiles may be used in every area, and they are also economical. Although fake marble tiles could nearly resemble genuine marble in appearance and texture, they do not provide any of these advantages. This would have been enough to encourage you to use marble tiles for the bathroom.
Designation: Founder & CEO
Bio: A graduate of Ohio State University with an MBA in Business, Mike Belk has been in the tile and stone industry for over 20 years. Mike is the owner and founder of Belk Tile. He has become one of premier tile experts in the nation. Not only does Mike love every aspect of his job, he strives ensure your experience is the very best. He runs a successful blog and, when not immersed in the world of tile, is an avid golfer and wine maker. Mike enjoys interacting with customers and wants to hear from you today. Make sure to check out his podcast of Tile Talk by Mike Belk.
---