Posted by Mike Belk on Jan 03, 2018
Installing a new backsplash in your kitchen is an easy way to change the look of the whole room. Backsplash tile is easy to install and fits any design.
Your backsplash tile choice dictates the tone of your kitchen. Do you want a fun, playful design or something more reserved?
You should consider the material, color, pattern, and height of your tile when designing your backsplash. This article will help you make all of those choices to transform your kitchen for an affordable price.
Let's get into it!
Backsplash Tile Materials
Tiles are available in materials from ceramic to metal. Make sure to choose the right backsplash material for your kitchen for the best look.
Ceramic is one of the most basic tile materials. It's versatile and cheap, so you see it in many kitchen backsplashes.
Consider choosing a unique tile instead of ceramic for a backsplash with more impact.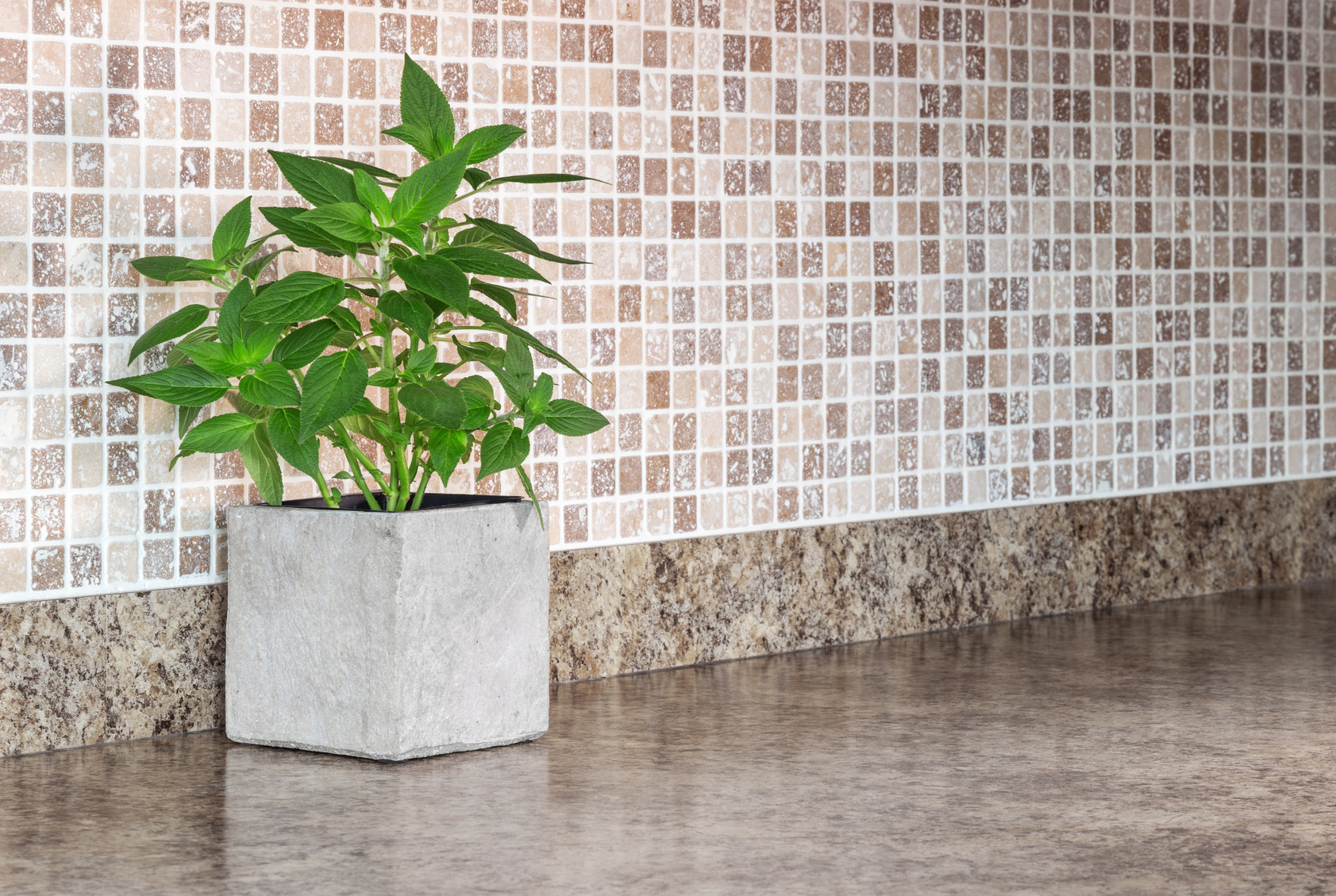 Glass Tile
We've shared our tips on glass tiles before. They're available in straight cuts and mosaic cuts to fit any design.
Glass comes in different styles, too. It can be clear and sparkly to add a reflective touch to your kitchen.
For a less shiny look, frosted or textured glass tile is available. If you want the shine but still want color, these tiles come in a range of colors.
Glass is stain resistant and easy to clean. If you have a house full of messy cooks, you might appreciate the ease of wiping it down with a damp cloth.
As a big bonus, it doesn't require maintenance. Once you install it, you're done.
Natural Stone
For something eco-friendly, choose a natural stone like granite, slate, marble, limestone, or sandstone. This naturally sourced material shows your love for the environment and design.
While marble and granite are pricey, limestone is a cheap alternative to fit your budget. If you have the budget to get a stone like marble, it adds value to your home.
Natural stone needs more maintenance than other materials, but the look is unique and worth it.
Each stone is uniquely beautiful. Unlike other materials, scratches aren't obvious or detrimental to the look of your backsplash.
Plus, they're heat-resistant, which makes them a good material for the kitchen.
Metal Tiles
Metal tiles offer a high design impact for a reasonable price. Go for a shine that doesn't require maintenance or something with more natural patina.
Materials like stainless steel are cheap and resist stains and corrosion. They'll fit your budget and hold up over time, so you only have to transform your kitchen once.
Installing antique copper or brushed gun metal tiles is an easy way to add a high-impact piece of design if the rest of your kitchen is neutral and understated.
Plus, many varieties are heat resistant, water resistant, and fight off bacteria.
Color
Once you've picked your material, the next major design element to consider is the color of your backsplash tile. Consider the design effect you're going for here.
Calming and Natural
You might enjoy a kitchen with a calming, natural feeling to it. Your backsplash can play into this by staying neutral.
The natural color of stone tile maintains a nice design without adding bright color. Or, you might rather have something with no design whatsoever.
Plain glass or a flat-colored metal can still bring design impact without adding loud colors.
A neutral design scheme might also benefit from the plain facade of a ceramic tile, which can adapt to any color scheme.
Bright Accents
If you want to bring a pop of color to your neutral kitchen, a backsplash is an easy way to do that.
Choose tiles in a bright color for a nice accent against neutral cabinets and counters. Tiles with designs on them, such as florals or geometric patterns, are another easy way to bring a pop of color.
Consider Your Kitchen
Take a look at the rest of your kitchen before choosing tile color. What counters and cabinets do you have?
If you want metal tiles, for instance, make sure the metal looks nice with that of your appliances and fixtures. A stainless steel backsplash would clash with brass fixtures.
Choose colors that fit cohesively with the rest of your kitchen.
Patterns
Whatever material and color you use, fun patterns transform the look of your kitchen. Choose a pattern that's basic and classic, or crazy and fun!
Classic Patterns
The easiest backsplash tile patterns to make are the classic patterns. These are the patterns that easily line up square or rectangle tiles, so you don't need much skill for installation.
Perfectly align square or rectangle tiles for a grid, or offset them for a more interesting subway tile design. Alternate tiles of different colors to create a checkerboard pattern.
If you turn square tiles, you can make an easy diamond pattern.
Fun Patterns
If you're choosing a basic color or material, you might want a fun design to bring an impact.
Mosaics are a fun design that require little skill to pull off. Natural stone mosaics are an underrated, gorgeous way to use stone.
For a smaller budget, mosaics turn basic ceramic tiles into something unique! Break up square ceramic tiles of different colors with a hammer to make a one-of-a-kind backsplash.
If you want a more geometric design, try a chevron or zig-zag pattern.
Height
The height of your backsplash tile is an underutilized design element.
You might be thinking "Doesn't it just go up to the cabinets?" Well, it doesn't have to!
For more impact, consider continuing the backsplash up to the ceiling in areas where you don't have cabinets, like above the kitchen sink. If you have open shelving, you can also continue your backsplash on the wall behind it for some subtle design.
This is dependent on your budget, however. If you're choosing an expensive material, you might not want to continue it the whole way up the wall.
Bringing it All Together
If you're tired of your kitchen but don't have the budget to renovate the entire thing, new backsplash tile is an easy way to transform the entire room.
Turn it into a neutral, calming space or liven it up with funky colors and patterns! Whatever your personal preference, you can create a gorgeous backsplash to turn your kitchen into a room you'll love.
Contact us for help choosing your backsplash tile, and leave a comment letting us know what kind of backsplash your dream kitchen would have!