Posted by Mike Belk on May 04, 2014
Kitchen backsplash glass tile might look like an unusual choice for your kitchen, but they are popular among individuals who stay in the kitchen most of the time and who want a backsplash that is easy to clean. Glass tiles are ideal for resisting stains and spills and requires little to no maintenance.
Glass tiles are available in different colors, from dull to bold shades, vibrant colors is also a good option. Consider installing a pale green kitchen backsplash glass tile in a traditional kitchen that boasts of simple white wood shelves and crisp white countertops made of marble.
If you want a contemporary kitchen, then your options may range from plain, clear glass tiles to bold colored tiles, such as orange or red. Vintage kitchens work well in combination with colorful recycled glass tiles which add to the kitchen's down to earth atmosphere.
Why Choose Kitchen Backsplash Glass Tile?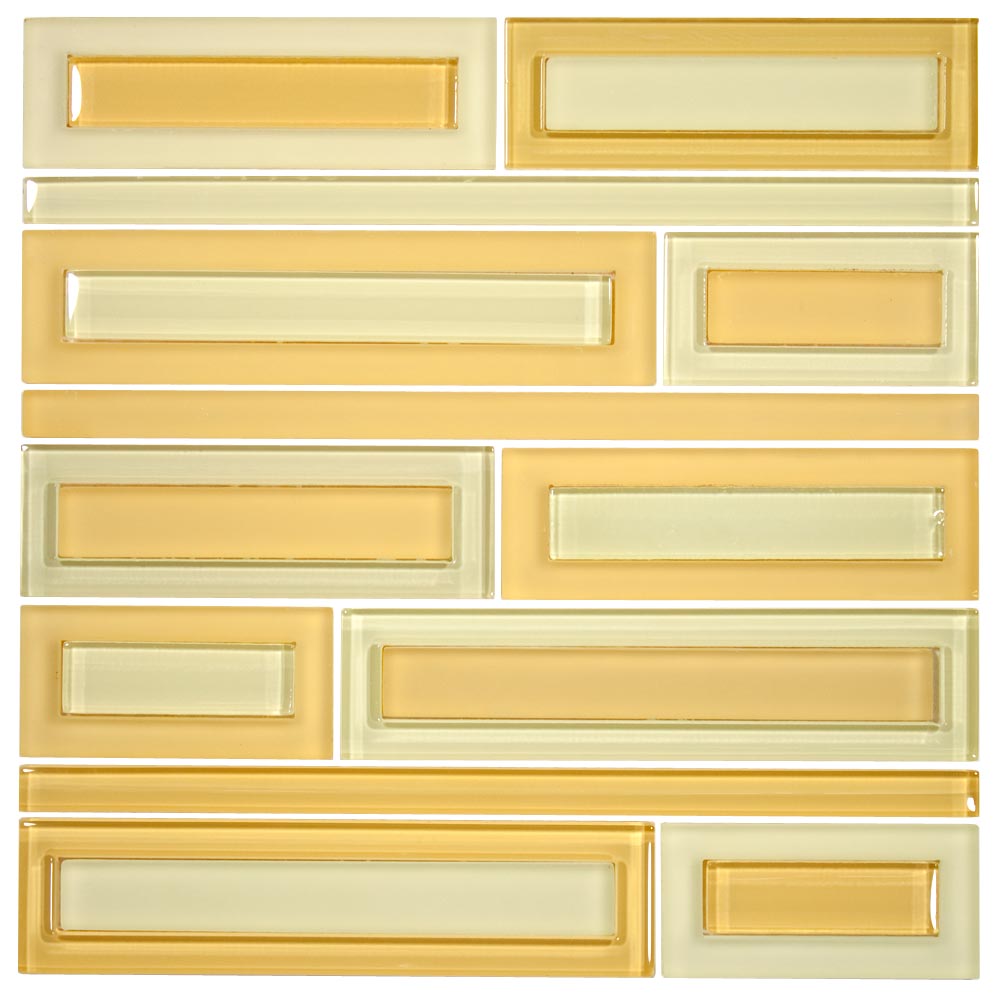 Kitchen glass tiles can likewise provide a stylish focal point that fits contemporary kitchen with a traditional edge. The outcome is captivating, but it should not be overdone, rounding out the end design of the kitchen area. Glass tiles are installed in the same manner the ceramic tiles are installed, with the use of mortar and a flat-edge trowel. The installation of these two materials is a fairly simple DIY option.
If you are thinking of installing a new glass tile or plan to upgrade the old backsplash, you will want to check out the different glass tiles available in the market. Kitchen backsplash materials may vary from the traditional ceramic tile to the premium quality granite, but kitchen backsplash glass tile can be inexpensive, easy to clean and attractive alternative. If you choose glass tile for your kitchen you will be one step ahead of the others. The next thing you need to consider is how much glass tile you will require, and also the style, color and pattern of the tile.
When it comes to the amount of glass tile that you will need, this will be determined by the surface area it will need to cover. You may select to cover the entire wall above the countertops with backsplash, or you may choose to reduce the scope that covers a part of it. The amount of tile that you will need will depend on the surface area that you will need to cover and the square footage.
Deciding Which Type of Backsplash to Choose
Once you have figured out the measurement, it is now time to think about the glass tile design that you need. There are lots of designs that you can choose from. You can choose from the colored, sparkling clear styles to frosted or textured styles. One element that can help you decide which style to choose is the kitchen interior. Your chosen kitchen backsplash glass tile design should match the kitchen interior perfectly. Adding a glass tile backsplash is the best way to enhance your kitchen. You can choose from various shapes and designs.