Posted by Mike Belk on Sep 01, 2016
When it comes to changing or updating the look of your kitchen sink and counter, along with the area surrounding it, one good idea that you could try is to install a mosaic tile backsplash.
HAVING A BACKSPLASH INSTALLED IN YOUR KITCHEN CAN HAVE MANY USES.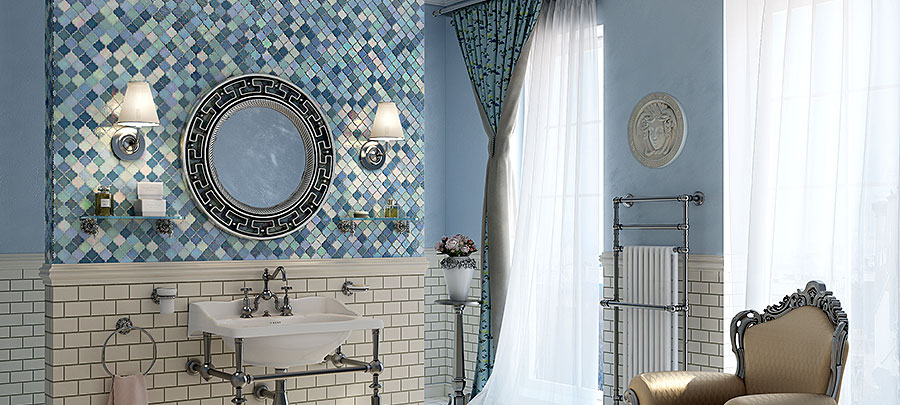 One of the functions it serves is to help make it easier to keep your kitchen walls above and around the sink and counter nice and clean. The reason for this is cleaning and maintaining a backsplash, especially a backsplash using glass tile is much easier than the actual kitchen wall.
All that is needed to remove any dirt and moisture on the surface of your backsplash is to wipe it down using a clean white cloth. For tougher more stubborn stains the use of some mild detergent and a damp cloth will quickly see your backsplash area looking as good as new.
A well chosen backsplash can be a major focal point in your kitchen. By carefully choosing unique and interesting patterns and colors for your kitchen backsplash design, you will have a wonderful visually appealing area in your kitchen. There are many different materials to choose from for your backsplash. Mosaic tiles are a good choice. The following information outlines why a mosaic backsplash might be the right choice for you.
BY CHOOSING A MOSAIC TILE BACKSPLASH THE LOOK OF YOUR KITCHEN IS UPDATED INSTANTLY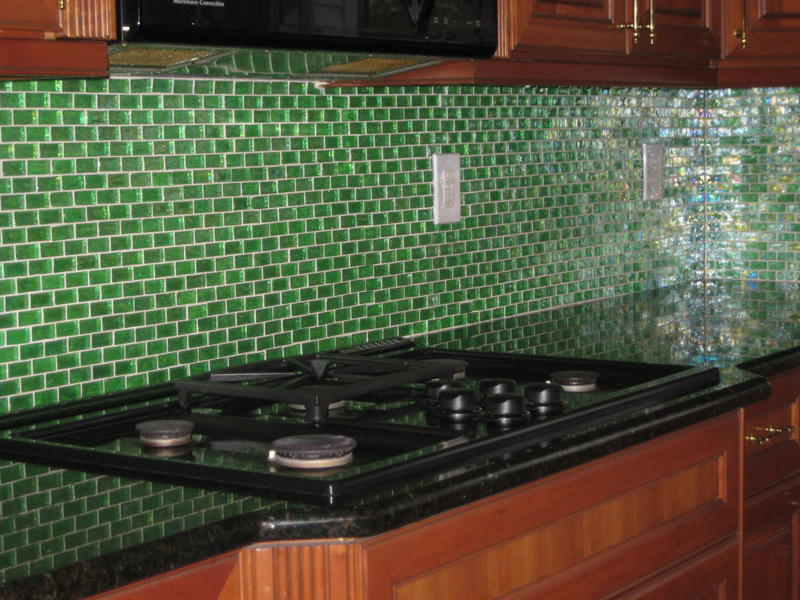 By using mosaic tiles on your backsplash, you can improve your kitchens feel and look. The reason for this is that you can create interesting and unique designs using the different tile styles. Your new fixture, while being extremely functional will also be decorative. Because of the small size of the tiles used for this type of backsplash, you can go crazy with your designs to create the wow factor that will impress your family and friends.
Choosing a mosaic tile backsplash in your kitchen can save you money
One of the ways to update the look of your kitchen in an instant without spending a fortune is having a mosaic backsplash installed. Mosaic tiles can be made out of many different materials from marble, stone, ceramics and even scrap colored glass. They also come in varied shapes and sizes. You can choose a nice regular shaped tile or alternatively tiles broken into irregular shapes. The irregular shaped mosaic style can bring a unique almost art like quality to your kitchen walls.
Keeping your glass mosaic tile backsplash clean may sometimes be difficult
There isn't really any major disadvantage of using mosaic tiles for your backsplash, however the one small issue we can think of is that they may be slightly harder to clean than if the backsplash contained larger tiles. Because the mosaic backsplash has many more spaces between each tile, dirt and grime may gather between them if its not cleaned properly.
These are factors you may wish to consider regarding this particular backsplash style. Although a mosaic tile backsplash is sometimes more difficult to clean, it is also cheaper and can have a very individual and unique feel in comparison to other styles.