Posted by Mike Belk on Mar 30, 2018
Discount Subway Tiles will never go out of style!
Check out these 15 ways to use subway tiles in a kitchen backsplash design.
It's easy to guess how subway tile got its name. The subway, right? Right! Back in 1904 George C. Heins and Christopher Grant La Farge designed the classic rectangle. It was first used on the walls of the New York City subway.
Over one hundred years later the popular design element resides in kitchens, bathrooms, businesses, and public spaces around the world. Its popularity shows no signs of slowing down. In fact, new materials and design ideas put it in more places than ever.
The original tiles were 3" x 6" rectangles, and 4" x 4" squares made of white ceramic. Today there is a plethora of options. Let's see how the classic original and all its descendants can work in your own home.
Subway Tile Materials
1. Classic White
If you want a classic look in your kitchen, choose the white tile that started it all. Affordable white tiles come in porcelain and ceramic. A single color tile and backsplash are timeless.
Classic white subway tile is at home in a retro-inspired kitchen, traditional or minimalist modern design. The simple design of the tile makes an excellent backdrop. Use it to showcase decorative features like cabinets, lighting, and windows.

Add more interest by installing the tile in a non-traditional pattern like herringbone. This creates visual interest without losing the classic appearance. You can read more about the tile layouts below.

While subway tile can stand alone, it's interesting to add other types of tile and accents to expand its design potential.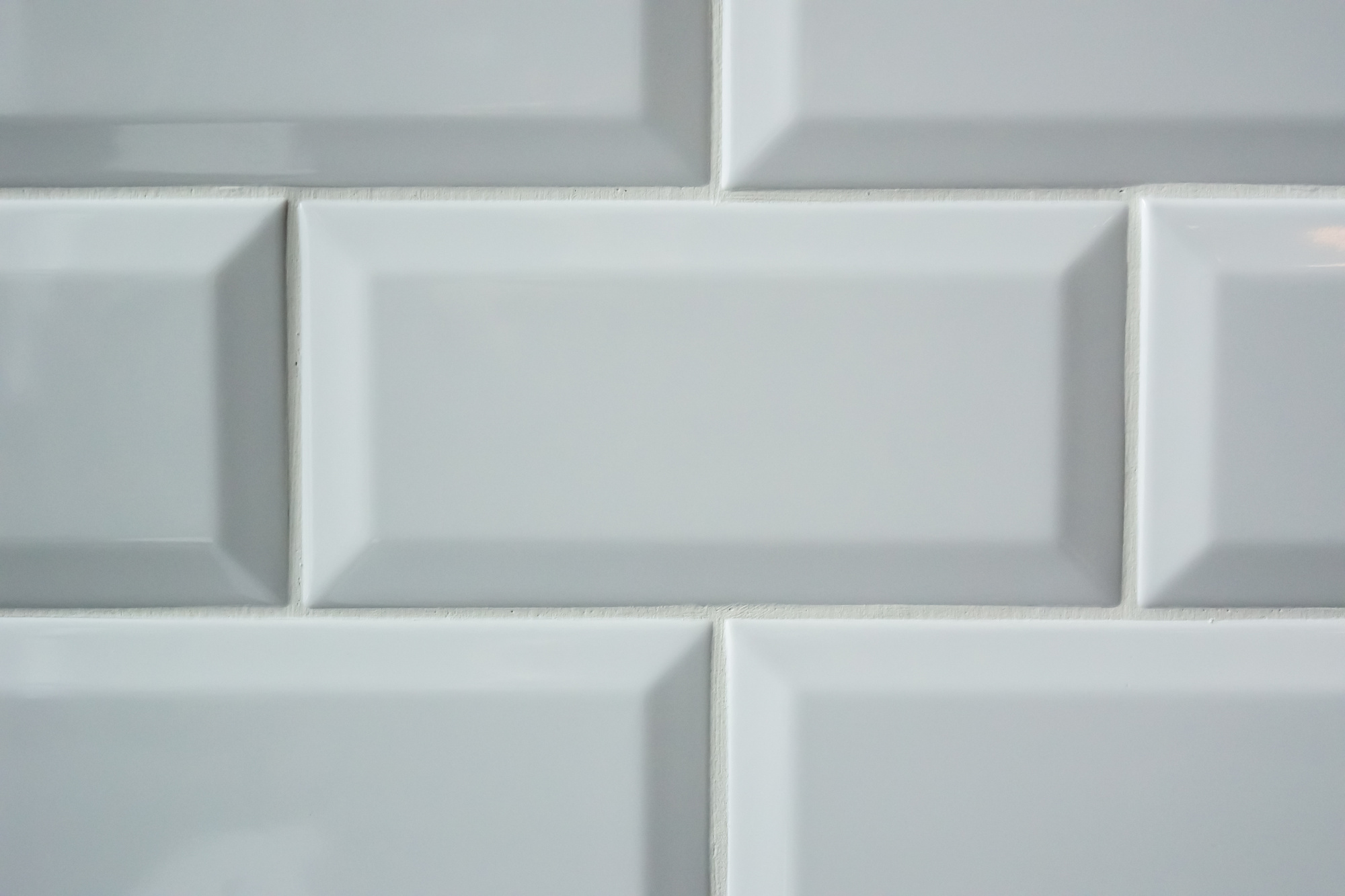 2. Metallic
Want to add some dazzle to your kitchen? Use metallic tiles. The shiny metal creates an interesting alternative.
Metallic tile can be glamorous or industrial. It all depends on your kitchen design. You can use metal tiles as accents, or to create a pattern.
A single, metallic stripe creates a streamlined look on any backsplash. Another option is to tile the entire wall with metallic tile for a stunning focal point.
Metallic tile is available in silver, gold, pewter, copper, and antique mirror among other colors.
3. Stainless Steel
Any stainless steel backsplash is stylish and easy-to-clean. It also makes a striking design statement. A selection of flat and embossed steel tiles are available.
For a modern design that gives a nod to tradition, add stainless steel tile inserts into a white glass subway tile wall. Multiple stripes in complementary colors will make it a one-of-a-kind backsplash.
Steel accents coordinate well with stainless steel appliances and fixtures. Add some sleek lighting to finish the high-tech look.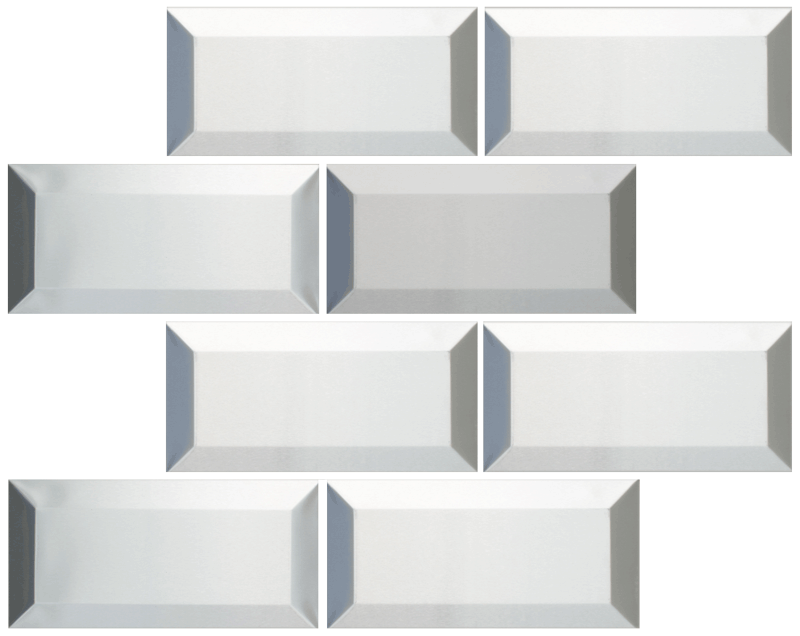 4. Glazed or Textured Brick
Glazed brick tiles or natural brick adds texture to your kitchen. If you want a unique center of attention then consider brick.
You can find brick subway tile in a variety of colors from light to dark. Some tiles have a protruding texture for a rustic look. Other brick tiles have a smooth, glazed finish. Both kinds add interest and style to any kitchen decor.
5. Glass
Glass tile comes in soft pastels, neutrals, and bold bright colors. You can choose transparent or opaque. Use a single color for the entire backsplash, or mix and match several colors of glass tile to create a pattern.
Another choice is to use glass tile as an accent. A backsplash of subway tile creates a blank canvas for adding visual and textural interest.
Why not insert a strip of glass mosaic tile for a splash of color? Put a stripe in across the top or center of your backsplash. Each glass tile is unique. There are variations in hue, shade, and texture.
Some glass tiles come in a sheet of unique matched tiles. The color coordination is done for you, like with the Magical Forest Crystal Lagoon tiles.

6. Natural Stone
With all the types of tile available you don't have to limit yourself to a traditional install. Try something unique like travertine, granite or marble.
Use natural stone if you want to make a statement. Marble and travertine give your kitchen a luxurious feel. Using natural stone subway tiles is a fresh way to get a classic look.
Did you know you can get a natural stone look without the natural stone? 3-D printing technology can add texture and stone-like effects to tile. Porcelain and ceramic tile can look identical to limestone.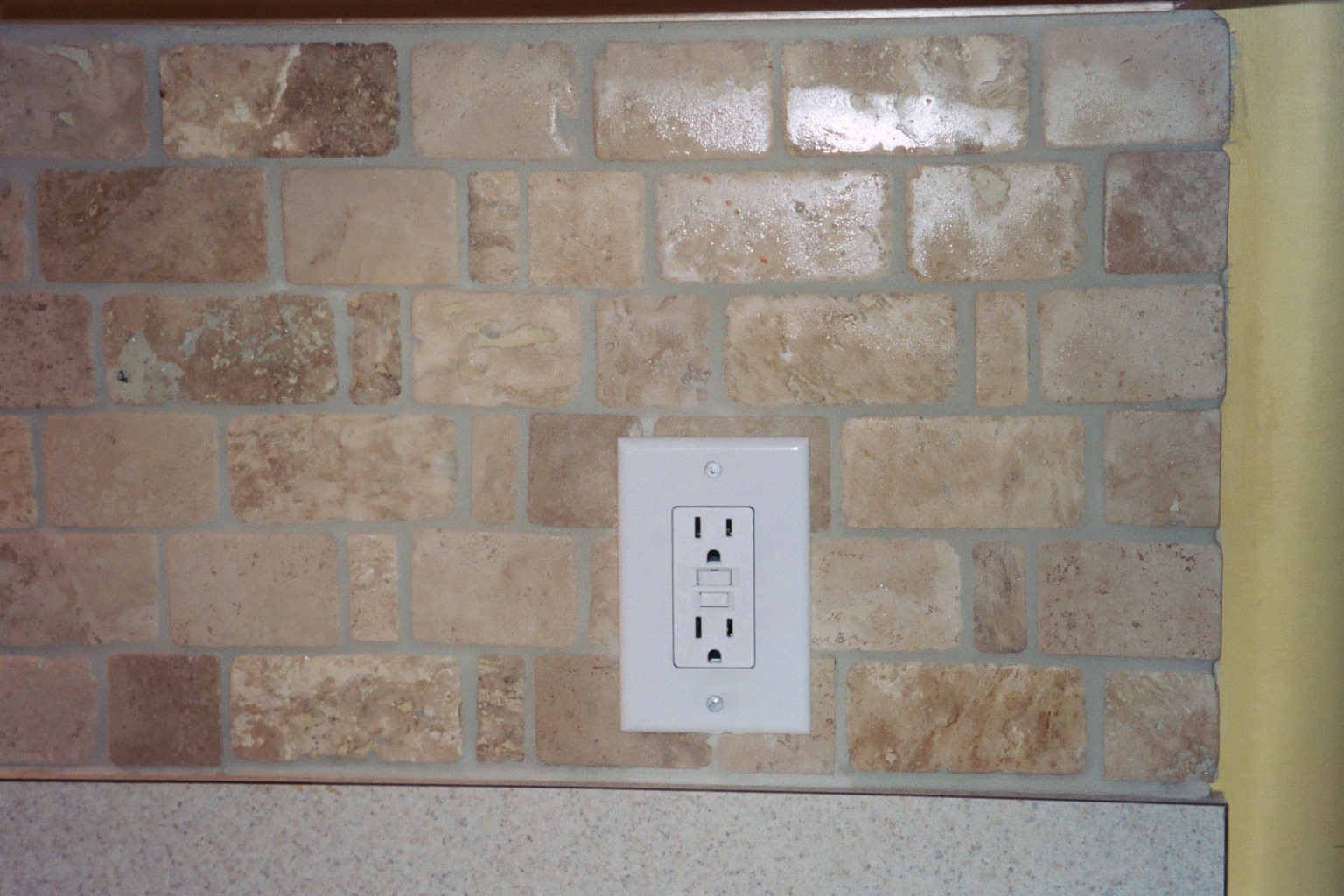 7. Tile Colors
If you want to personalize your backsplash, forget white and pick an interesting color. You can find lime green blue, red, black, and gradient colors. Go beyond a single color. Combine several complementary tones for your unique color scheme.
You can be adventurous with the color when you use a classic subway tile shape. So go ahead -- create a wall of seafoam greens, bright reds or multiple neutrals. You don't have to stick with one color.
For extra drama, try a dark color like navy blue or brown. It can provide a bold contrast to light countertops or cabinets. Dark tile adds depth and character to a kitchen. The almost endless color choices include black, navy, dark green, charcoal, burgundy.
The variety of tonal variations and colors available make it easy to complement Art Deco, Mediterranean, and Tuscan decors.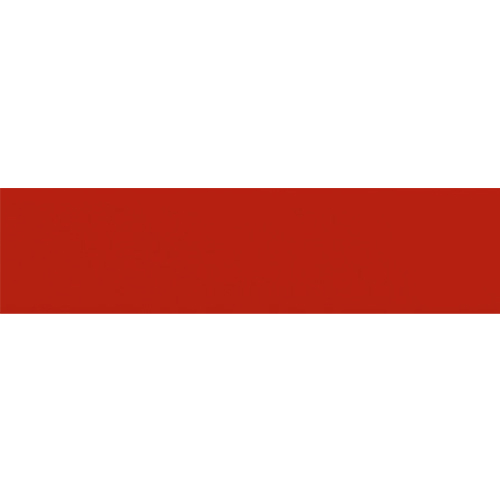 8. Unique Tile Designs
Traditionally, subway tiles are flat and smooth. They have slightly rounded edges. But you don't have to be traditional about it. There are more choices than ever that increase the ante on design options.
Embedded Designs
Brick tiles mentioned earlier offer lots of texture. So do the latest versions of tile that have embossed patterns and raised curves. Look for embossed flowers, stripes, repeating patterns, and more.
Tiles with embedded designs add loads of personality and dimension to your kitchen. Be subtle with one or two accent tiles, or bold with a centerpiece wall.
There are a variety of designs and colors available. Get advice from the pros. Take your time making a choice. You want the tile to work well in your space.
Beveled
Speaking of dimension, you can make your backsplash more special with beveled, or reverse beveled subway tiles.
A beveled edge adds more interest than flat tiles. Beveled tiles also are available in different colors and materials.
Handmade Tiles
Handmade tiles are thicker than machine-made ones. They may have irregular edges that call for wider grout joints.
If you want a more dramatic look then the handmade tile is a good choice for you. The tiles have texture, deeper hues, and each one is unique.
An important consideration with handmade tiles is the cost. Handmade tiles cost significantly more than machine-made tiles. It comes down to a personal decision. Be aware that handmade tiles will be a bit irregular.
They will be harder to install due to the variations. If you're okay with variations in color and thickness, and it fits your budget, go for it.
9. Tile Size
You can jazz things up via tile size to add a slightly different look to your tile. A photo of the original subway tile installation in New York City's subway shows the original subway tiles in two sizes: 3" x 6" and 4" x 4".
If you want to go big, choose oversized tiles (6" x 12"). It gives you a classic look with reduced grout lines. Oversized tiles are available in several sizes, and many materials like marble, glass, and ceramic.
Most people don't consider square tiles as subway tile, but they are. You can switch things up by combining square tiles with the more familiar rectangles. It lets you create a unique space with a nod to the original tile used in New York.
10. Grout
White tile with white grout looks clean and classy. It always looks great and creates a clean and simple look. White grout also helps the white tile make your kitchen look bigger.
A common concern about grout is that it will get dirty. And it will. If you don't want to scrub it clean as needed, consider colored grout. Light gray is a good choice if you don't want to acknowledge dirty grout.
If you want to add more interest (or drama) to white subway tile, consider a darker grout that contrasts with the tile. Deep gray and black offer stunning looks.
Black grout with white tile is a retro industrial look. If you do this, make sure you're okay with a busy, less-calm look. One thing for sure about dark grout is it will hide the dirt.
Installation Options
After choosing the type of tile you want, you still need to determine how it to install it in your kitchen.
One of the best ways to invigorate your kitchen backsplash design is to choose an unexpected pattern layout. You can add lots of charm and personality with one of the following ideas.
11. Offset Brick Horizontal or Vertical
An offset brick pattern means you lay the tile like bricks. This pattern is also known as a running bond. It's the most common layout used for subway tile. It's the traditional way to lay the tile.
You can modify this classic take on the tile by turning the tiles 90 degrees. Run the tile vertically instead of horizontally. You'll maintain a traditional look with added visual interest.
The vertical offset brick pattern works best in a spacious room with a higher ceiling. You could run the backsplash design all the way to the ceiling if you wanted.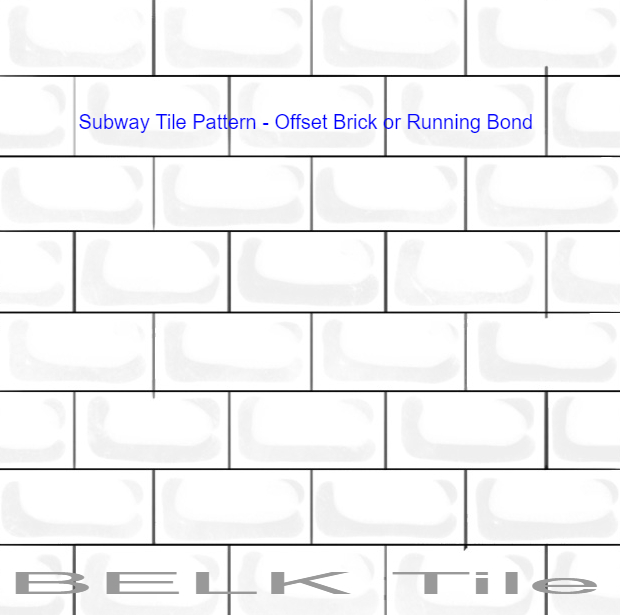 12. Diagonal
Switch things up by using the offset brick pattern in a different way. Tilt the entire pattern 45 degrees to create a diagonal design.
This layout feels more modern. The diagonal gives the layout movement. It feels dynamic. It's an eye-catching choice.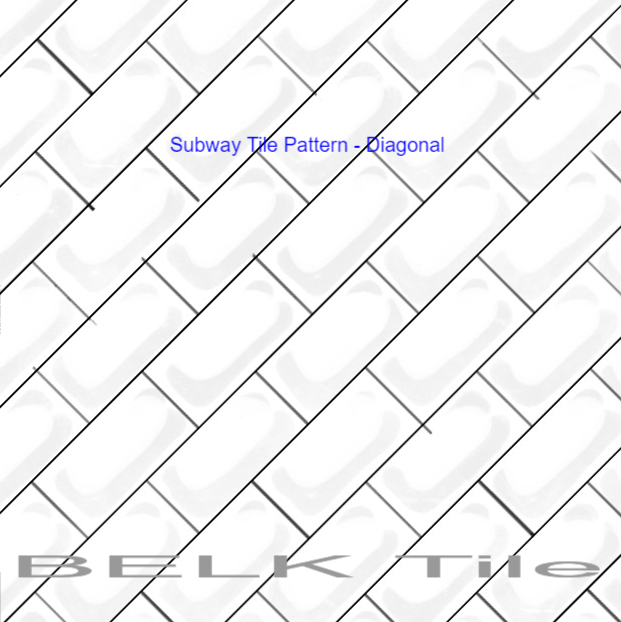 13. Stacked Horizontal or Vertical
Want a bold, minimal layout? Try stacking your subway tile horizontally for a super symmetrical grid. You can create the same stylistic design by laying the tiles vertically.
This is the simplest tiling pattern. The layout works well in smaller spaces. It's clean and crisp.
Make sure when you buy your tiles that you get enough for the whole project. Different batches may have slight color variations that will show up on your wall.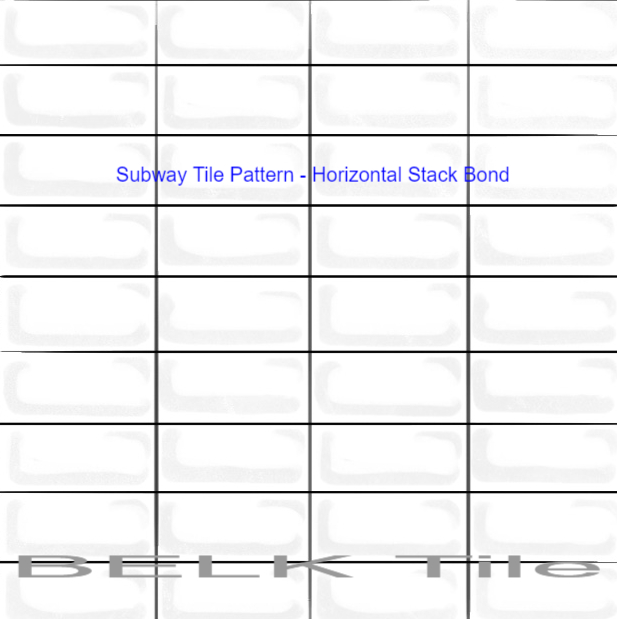 14. Herringbone
You've probably seen the herringbone pattern used for floor tile. But, have you considered it for your kitchen backsplash?
The herringbone pattern lays rows of tile in slanted parallel lines. The direction of the slant alternates row by row. It results in a distinct v-shaped weave.
It's a pretty look that creates a sense of motion. You can create a focal point by tiling one section with the herringbone design and the rest with a traditional pattern.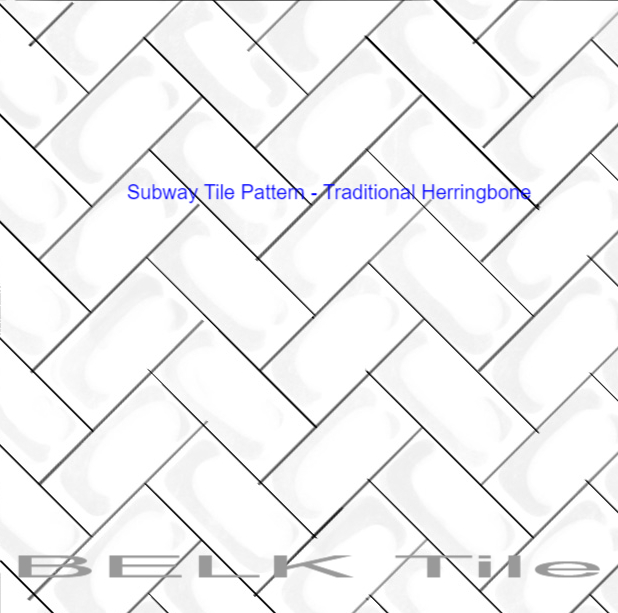 15. Staggered
Want to move away from traditional patterns with your traditional shape? No problem. Consider mixing it up a bit with untraditional patterns.
Mix your rectangular tiles with square ones for a unique look. Choose tiles in the same color, contrasting or complementary colors. The coordinated colors unified the two different tile sizes.
Stagger the tile layout so the edges of the tiles don't fall in a straight line. This will take the focus off the individual tiles. Your eye then focuses on the pattern as a whole. This technique works with a combination of different tile textures too.
No matter how you choose to lay your tile, you'll have a kitchen backsplash you love looking at every day.
Classic Subway Tile Your Way
Using discount subway tiles in your kitchen may add a traditional feel to a place, but that tradition never gets old. By using color combinations, special textures, or unique installations your tile can reflect your personality.

Check out Belk Tile for inspiration and to learn more about using subway tile. We'll help you design and create your vision.
Ready to get started? Contact us today to try this versatile tile in your kitchen. We can help every step of the way.
Designation: Founder & CEO
Bio: A graduate of Ohio State University with an MBA in Business, Mike Belk has been in the tile and stone industry for over 20 years. Mike is the owner and founder of Belk Tile. He has become one of premier tile experts in the nation. Not only does Mike love every aspect of his job, he strives ensure your experience is the very best. He runs a successful blog and, when not immersed in the world of tile, is an avid golfer and wine maker. Mike enjoys interacting with customers and wants to hear from you today. Make sure to check out his podcast of Tile Talk by Mike Belk.