Posted by Mike Belk on Feb 23, 2023
A kitchen backsplash is an important design element that can transform your kitchen from mundane to magnificent. Expressing your personality and style through a backsplash tile is something that homeowners should not overlook. But with so many options available, it can be difficult to decide which type of tile is best for your kitchen. Let's take a look at the top 3 tiles for kitchen backsplashes.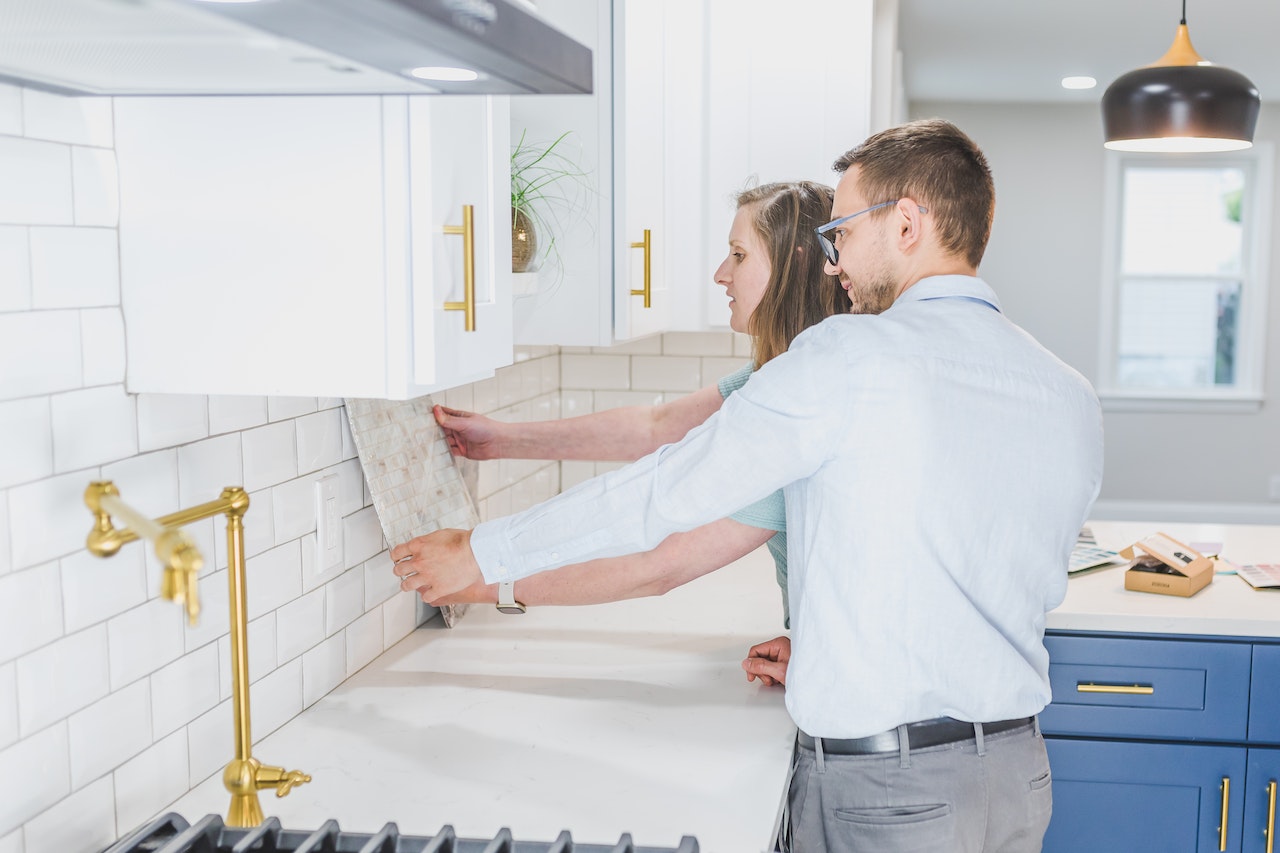 Ceramic Tiles
Ceramic tiles are one of the most popular types of tile used in kitchen backsplashes because they come in a variety of sizes, shapes, and colors—making them incredibly versatile. Ceramic tiles are made from clay and other natural materials that are kiln-fired at high temperatures, resulting in a durable tile option that won't scratch or wear easily. Ceramic tiles also require less maintenance than other types of tiles, as they can simply be wiped down with a damp cloth instead of needing to be sealed regularly like stone or porcelain tiles do.
Glass Tiles
Glass tiles add a unique look to any kitchen backsplash. They come in a variety of shapes, sizes, and textures which makes them perfect for creating intricate designs or just adding a touch of texture to an otherwise plain wall. Glass tiles are made from very thin pieces of glass which means they don't need much maintenance; however, some people may find them hard to clean if food splatters on them since they tend to show every speck of dirt or food residue. Additionally, glass tiles can be more expensive than ceramic or porcelain tiles due to their delicate nature and manufacturing process.
Porcelain Tiles
Porcelain tiles offer homeowners an affordable and stylish option for their kitchen backsplashes; plus, they're easy to maintain! Porcelain mosaic tiles come in various sizes and shapes which allows you to create intricate designs without worrying about breaking any fragile pieces like you would with glass or ceramic tiles. However, porcelain tiles are much denser than ceramic or glass ones so they require more effort when cutting into specific shapes during installation as well as more extensive cleaning after installation due to their absorbent nature.
Conclusion:
Choosing the right type of tile for your kitchen backsplash can be daunting but it doesn't have to be! Whether you opt for ceramic, glass, or porcelain tile—you will have an elegant and timeless addition to your home that will last you years upon years without requiring too much maintenance along the way! For homeowners looking for an affordable solution with minimal upkeep requirements—porcelain tile is always a great option! No matter what type of tile you choose—creating the perfect kitchen backsplash can certainly add value and beauty to your home!