Posted by Mike Belk on Feb 19, 2023
Keeping your kitchen backsplash clean can be daunting, but it can be a breeze with the right tools and methods. This post will cover some tips and tricks for keeping your kitchen backsplash clean with low maintenance. Continue reading, and then work on cleaning up your kitchen immediately!
Tips To Clean Your Kitchen Backsplash Area:
One of the most used areas in any kitchen is the backsplash, and it can quickly become covered in fingerprints, water stains, and splatters from cooking. While backsplashes are designed to be easy to clean, they can still benefit from a little extra care to keep them looking their best.
Here are a few tips for keeping your kitchen backsplash sparkling clean with low maintenance:
1. Wipe up spills and splatter immediately. The longer they sit, the harder they will be to remove. Start by giving them a once-over with a soft, damp cloth. It will help remove any dirt or debris that is loose.
2. Create a solution of gentle dish soap and warm water, and use it to clean the tiles by scrubbing them with the solution. A soft brush or sponge should do the trick. Use a soft cloth or sponge when cleaning, and avoid harsh scrubbing, damaging the finish.
3. For tougher stains, use a mild soap or all-purpose cleaner and rinse clean.
4. Rinse the soap with clean water, then dry the area with a soft towel to prevent water spots.
For stubborn stains, you can try using a mild abrasive cleaner. Just be sure to rinse away any cleaner residue thoroughly afterward.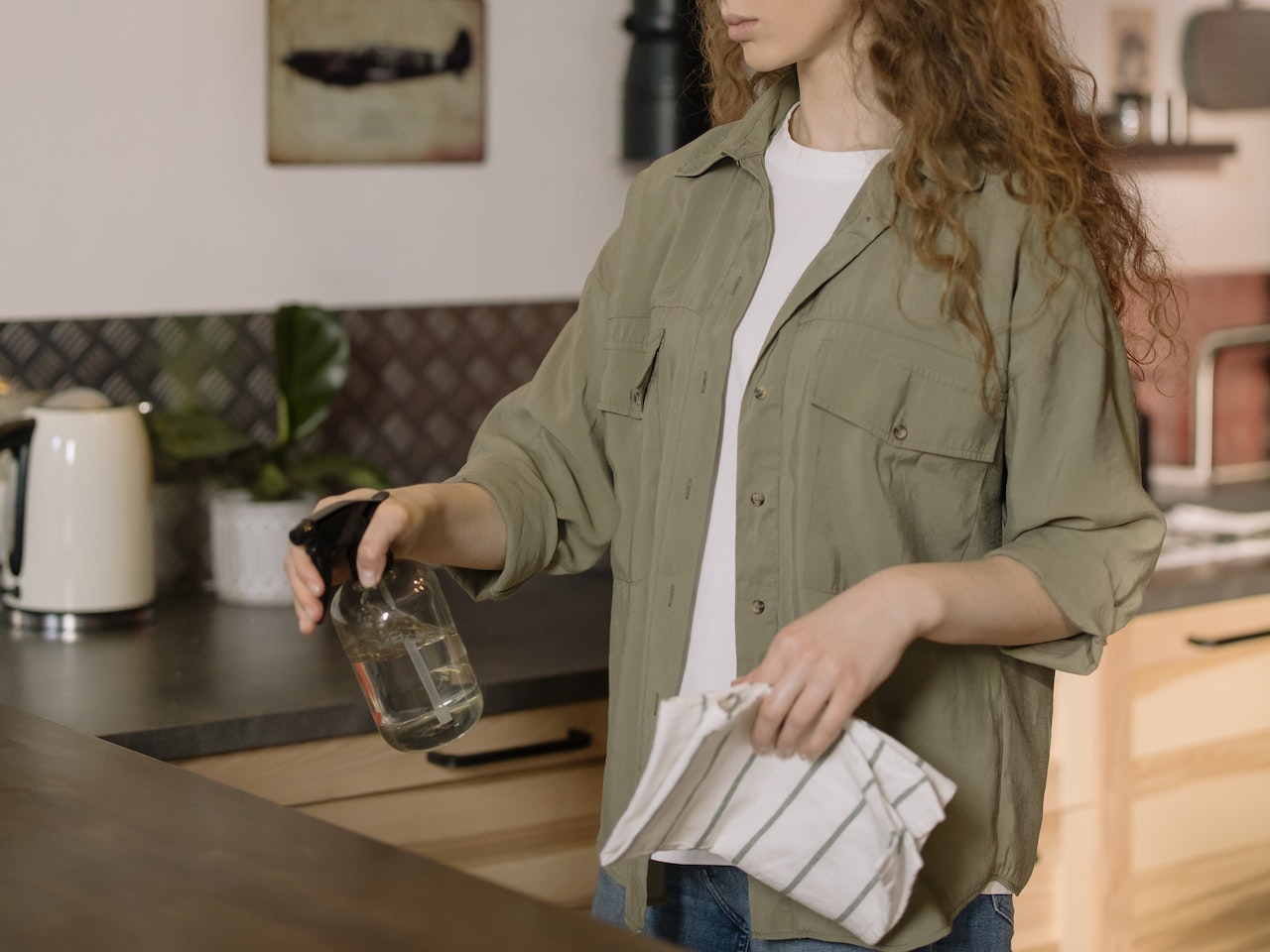 Cleaning Glass Tiles Effectively:
Because they are fashionable and straightforward to maintain, glass tiles are a standard option for kitchen backsplashes. However, if not appropriately cleaned, glass tiles can quickly become covered in grease and grime. The good news is that you can take a few simple steps to keep your glass tiles looking their best.
First, make sure to clean up any spillage immediately. Staining will be less likely, and cleaning will be considerably more manageable. Second, routinely clean the tiles with warm water and mild soap. If soap is insufficient, try a mild abrasive like baking soda or white vinegar. To avoid harming the finish, clean the tiles thoroughly afterward. Following these easy methods, you can maintain your glass tiles looking brand-new for years.
Ceramic Tiles:
Because they are simple to keep and clean, ceramic tiles are a popular option for kitchen floors. However, sometimes they can become stained or grimy, making them difficult to keep clean. You can adequately clean your ceramic tiles by following a few easy procedures with little effort.
1.To eliminate loose dirt or debris, sweep the floor or vacuum it.
2.Mop the floor using a gentle cleanser and warm water. Rinse the floor well afterward, so no soap residue is left behind.
3.To avoid streaks, buff the floor with a soft cloth to dry it.
By following these simple steps, you can keep your ceramic tiles looking clean and new for years to come.
Natural Stone Tiles:
Whether your kitchen counter is made of marble, granite, or another type of natural stone, it requires special care to keep it looking its best. Even with regular cleaning, it can be easy for streaks, smudges, and stains to build up on natural stone surfaces.
But with some elbow grease and the right cleaners, you can keep your natural stone tiles looking streak-free and beautiful. Identifying the type of stone you're working with is the first step. Marble is a particularly delicate material, so it's important to use cleaners that won't damage the surface.
For most other types of natural stone, a general all-purpose cleaner should suffice. Once you've gathered your supplies, start dusting or sweeping away any loose dirt or debris. Then, use your preferred cleanser to dampen a clean cloth or sponge and wipe the tile's surface.
Work in small segments and rinse the cleaner away as you go. Finally, use a fresh towel to rub the area dry. Regular cleaning allows you to keep your natural stone tiles looking like new for years to come.
Grout Cleaning:
Maintaining your tile appearing clean might be challenging because grout can become soiled and discolored over time. You can clean grout with a few simple steps.
To eliminate loose dirt or debris, sweep or vacuum your floor first. Next, brush scrape the grout lines after preparing a water and vinegar solution.
For harder stains, you might need to use a harsher cleaning agent, such as bleach. Once you've finished cleaning, rinse the area thoroughly with water. You can quickly achieve clean and well-maintained grout lines with some elbow grease.
Professional Cleaning And Restoration Of Backsplash Tiles:
It can be challenging to clean a kitchen backsplash, as anyone who has tried to do so would attest. The grimy build-up of grease and food residue can be challenging to remove, and the tile is often located in a hard-to-reach area. However, with a bit of time and effort, it is possible to get your backsplash tiles looking like new again.
First, give the tiles a good scrub with a sponge or brush. You may need a more potent cleanser or a power washer for stubborn stains. Once the tiles are clean, you can apply a sealant to help protect them from future stains. With some patience and elbow grease, you can have your backsplash tiles looking like new in no time.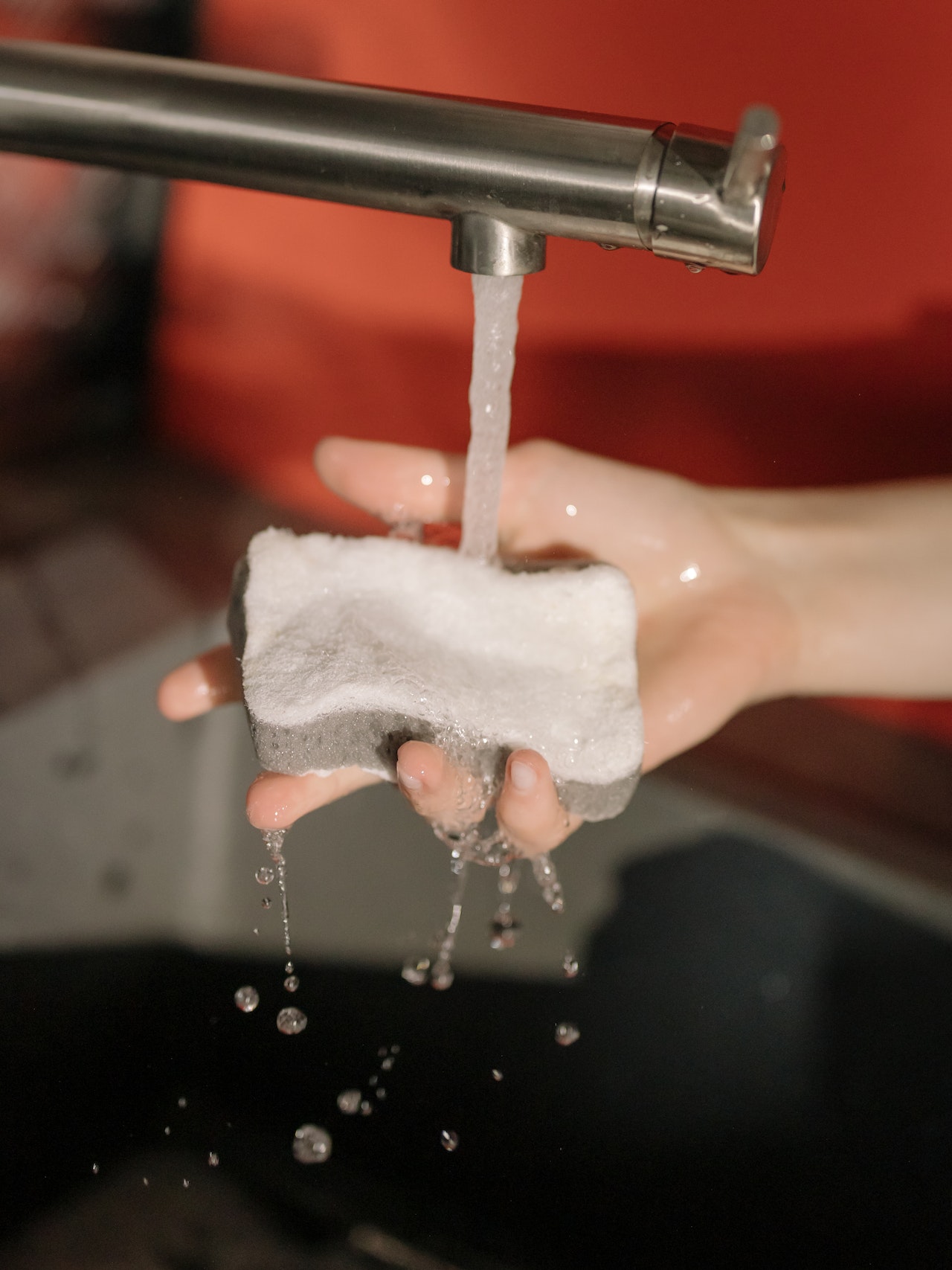 Is It Worth Invest In Backsplash Tiles:
Backsplash tiles have been gaining popularity in recent years as kitchen design elements. They are available in various colors, styles, and materials, making them a versatile option for any kitchen.
While backsplash tiles can be a bit pricier than other design elements, they can add value to your home and make your kitchen more eye-catching and unique. You might wish to spend money on backsplash tiles for your kitchen for the following reasons:
Backsplash tiles are easy to clean and maintain. They are also stain-resistant and heat-resistant, making them ideal for the kitchen.
Backsplash tiles can Range in price depending on the quality and style you select. However, they generally cost less than remodeling your entire kitchen.
Installing backsplash tiles is a relatively straightforward process that most homeowners can complete.
If you are looking for an easy way to update your kitchen without spending a fortune, then backlash tiles may be the perfect option. With so many advantages, it is easy to see why they are becoming popular among homeowners.
Some Tips To Install Backsplash Tiles:
Once you've selected the backsplash tile for your kitchen, it's time to install it. But before you start, you must ensure the area is clean and debris-free. Here are a few tips and tricks to assist you to get the job done:
Start by removing all food, dishes, and appliances from the countertop. Then, clean the entire area with a moist towel.
Next, wash the backsplash tile using mild soap and a soft sponge. Be sure to rinse away all the soap with clean water.
Once the tile is clean, dry it with a soft towel. Then, scrub any stubborn dirt or grime from the tile using a small brush or a toothbrush.
Finally, apply a small sealant to the tile using a clean cloth. It will help protect it from stains and make it easier to keep clean in the future.
Benefits Of Backsplash Tiles:
Backsplash tiles are a great way to protect your kitchen from spills and splatters. They also add a touch of style to your kitchen. The tile is easy to clean and care for, and it's very durable.
It's also heat resistant and perfect for behind the stove. You can find backsplash tiles in various colors, styles, and materials. Whether you want something classic or trendy, there's a backsplash tile that will fit your kitchen perfectly.
Where Can You Buy Backsplash Tiles:
Belk Tiles is the most reliable mosaic shop for finding the perfect backsplash tiles for your kitchen. There are several possibilities available to us. Our experienced staff can help you find the perfect match for your needs.
Plus, our prices are very competitive, making them an excellent value for your money. So if you're looking for a high-quality backsplash tile at a great price, check out Belk Tiles . You won't be disappointed!
Conclusion:
Keeping your kitchen backsplash clean is easy with the right products and regular maintenance. Following these simple tips can keep your backsplash looking new for years. Have you tried any of these methods for keeping your kitchen backsplash clean? Let us know in the comments!