Posted by BELK Tile on May 12, 2014
A beautiful home is the reflection of a beautiful mind. However, revamping the house is not as easy as it seems. It takes patience, dedication, and a lot of planning. Take the kitchen, for example. It is the central workplace of a residence. There are a number of ways to improve its appearance - one way is by installing a backsplash on the wall. Not only does it add color to the kitchen, it also protects the wall from moisture.
Currently, one of the most sought out materials of homemakers worldwide is the crackle glass tile backsplash. It appears as a glossy, textured pattern of small cracks. Also known as "ice glass," its effect is created through the suspension of molten glass into cold water. The finish does not affect the piece's color or form. This can be a wonderful addition to the kitchen, given the proper blending of hues and tones.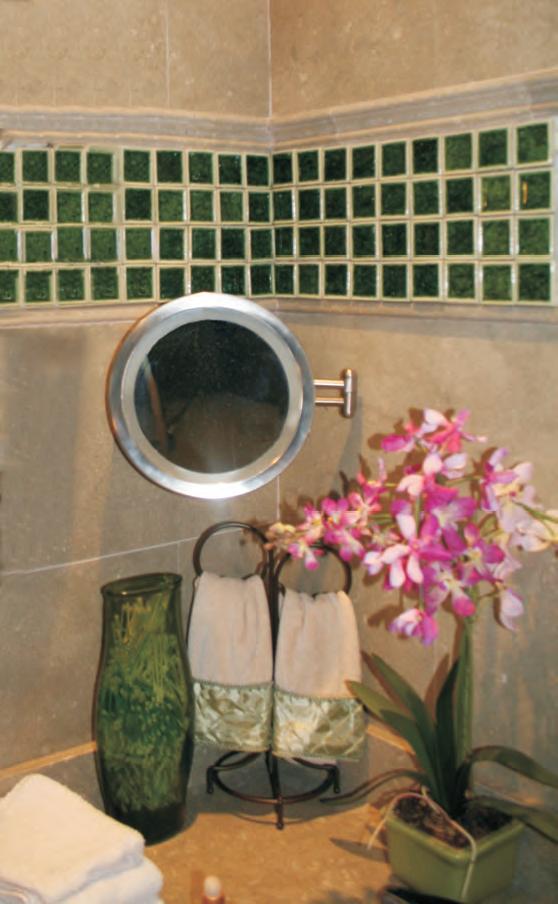 The crackle glass tile backsplash comes in various shapes and sizes. Small-sized tiles prevent the backsplash from overshadowing other design elements and decorations in the room. Irregular-shaped tiles generate a more unique and vibrant aura. The more traditional square, mosaic-style tiles are the most common choice and gives off this classic, neat, yet modern vibe. Diamond-shaped tiles can be more daring or dainty depending on the color and pattern on the tiles. There may be other styles or presentations of the tiles that have not been mentioned. It provides a wider variety for individuals to choose from and match their personal taste.
A custom crackle glass tile backsplash creates character and class. It can either be used as an accent that highly contrasts its surroundings or as a simple accessory that blends in with the other decorations and the adjacent colors. Whatever the choice, itcan be catered to the homemaker's individual needs to achieve the desired look.
A tip to creating that upscale look is to select a color scheme prior to adding the crackle glass tile backsplash. Don't worry about the availability of the hue as glass tiles can be tinted to any color desired. However, if the kitchen already has a recurring theme, the only thing left to do is to select a suitable color of the tiles. Match it with a light-colored grout to allow it to pop out. Once installed, it becomes the highlight of the kitchen. It adds texture to the walls and wraps it up with a glittery finish.