Posted by Mike Belk on Aug 21, 2019
Amaze your guests with a unique line of glass and stone tiles!
Have you ever had the chance to see a blend of glass and stone on tiles? Well, this article will give you the best highlights of this blend. Imagine walking to your friend's home and finding this amazing blend of Glass and Stone Tiles on their floor and walls? Albeit you will definitely want one of your own too.
Well, at Belktile, we can make this magic happen. We have a range of different glass and stone tiles that will pique your interest. On the other hand, if you are simply looking for the best of both materials, I bet you've probably thought of mixing the two. Yes, you heard me right. There's an amazing blend of the glass and stone tiles that will surely amaze your guests.
Designed with glass glittering chips, the glass and stone tiles generally feature natural, granite, marble, artificial rock among others. The high-temperature glass chips are engineered into the tiles to give a more stable and durable feature.
That is to say, the colors of the glass will never fade away. On the other hand, the chip stone comes with a hard surface that will never lose its color. Therefore, meaning that there will not be any color variation even after an extended period of use. Some of the glass and stone tiles even have wave marks on the finish to give it a more rustic yet modern look. This also helps to bring out the glass and stone tile's natural beauty.
Reasons why Glass and Stone Tiles are The Best Fit
A blend of stone and glass tiles is one of the best ways to add a fun mix of personality and color to either your backsplash in your kitchen, living room or bathroom. The captivating blend created by this mix improves the aesthetic nature of the rooms. In most cases, it beautifully reflects light off the glass surface hence improving the overall ambiance of the room.
That is because when it comes to glass and stone tiles the earthy colors and build tones are considerably improved. Actually, you will notice that when paired with other types of tiles, the glass and stone tile mix can be used in any room of the house.
The iridescence of glass and the calm nobility of stone will, without doubt, amaze any guest coming to your home. Hence making your home subject to the front line of enthusiastic discussions for years to come. In that case, here are some of the reasons for the popularity of stone and glass tiles.
1.They Offer More Design Space
When it comes to the Glass and stone tiles, they are the most versatile interior decor option that you can ever have. That said, there is a very wide variety of stone and glass tiles in the market that you can choose from for backsplash and wall décor needs.
These tiles are available in a wide array of shapes, colors, sizes, and textures. This means that, with the glass and stone tiles, you can form even the most extravagant concepts that you might be having for your interior home décor.
More to that, you will benefit from the non-porous finish in the glass and stone tiles. That is because the nonporous tiles make the perfect fit for bathroom and kitchen backsplash. In addition, it helps to add an artistic mosaic touch to the walls and floors in your home.
2.They are Easy and Convenient to Install
The one thing that yore interior decorator will love about the glass and stone tiles is the fact that they are easy to use and install. To start with, due to the materials used in the making of these tiles, they can be easily cut into different shapes and sizes as required. This way you get the chance to experiment with a wide variety of immense visual effects.
Also, you can curve out different shapes with ease. This helps to boost your level of creativity. The fact that these tiles are slip resistant even when wet, you can easily install them on your bathroom floor and walls.
3.They are Safer and More Durable
The Glass and stone tiles are said to be safer than any other type of tiles. In case you are wondering why then its because the glass and stone tiles have less radioactivity. On the same note, they don't have any organic compound additives. For that reason, they are safe for kitchen backsplashes and any other rooms in your home.
Glass and stone tiles have incredible anti-weathering properties. Meaning that they are able to retain their shape, gloss, and color for extended periods of time. The main reason is that the tiles have a more stable inner structure.
Also, the glass and stone tiles are more resistant to breakages and scratches as compared to the other natural stones such as granite and marble. Not forgetting the fact that these tiles are resistant to high temperatures due to their liner expansion co-efficiency.
4.The Outstanding performance
The glass and stone tiles are designed from stone and glittering glass crystals. Most of these stone chips could be made from some of the natural stones, artificial stones, marble, and granite. The best thing about the glass chips is that they have stable properties that add on its durability.
More to that, you are guaranteed that the colors on the glass and stone tiles will never fade away unlike other materials. All in all, there is a variation in the stone chips especially in their color. You may find that some of them even have a wave-like finish that showcases the real beauty of nature.
Besides being one of the most beautiful tiles in the whole world, glass and stone tiles are the most functional and practical tiles. In that, these tiles are characterized by their unparalleled durability not forgetting they ultimate simplicity when it comes to clean up and general maintenance.
The glass and stone tiles are resistant to stains meaning that they will never absorb any water or food stains. Also, they have incredible antibacterial properties which guarantee you that these tiles are not the type that harbors germs.
For the cleaning of the tiles, some mild detergent and water will always do. This way, you will be guaranteed that your tiles are always clean and sparkling all the time. Generally, the glass and stone tiles will not need any daily special care to maintain their glossy outlook.
6.Environmental Protection
The glass and stone tile happens to be a great Eco-friendly way of introducing some fancy colors to your home. In the world, we live in today, much of the glass used to make these glass tiles can be recycled.
This is done by melting down the old broken glasses then pouring them into specific molds. Hence, it helps to create a wide variety of shapes that people use for their interior décor needs.
And now that there are advancements in the mold capabilities, there is room for even more creative forms and shapes with the recycled glass. Therefore, you get the chance to include a calm and inviting addition to your home's interior décor.
Tips to Incorporate Glass and Stone Tile Blends in your home
There are different ways in which you can incorporate the glass and stone blends in your home. Firsts thing first, how do you make sure that it gets the attention it deserves? Well, keep on reading and I will give you some of the brilliant tips to use.
1.Add it as a backsplash design
Instead of using the traditional simple backsplash, you can turn it into a design element. This will literally capture the attention of any guest. The bubble series random circles, for instance, makes it easy to add detail to your backsplashes.
Incorporate this beautiful design into your interior décor and it will give you more shimmer and distinction. At the same time, this glass and stone tile will bring out the artistic nature of your home.
If you want to get the best glass and stone tiles, you will need to draw down your ideas. This will help you get a classic and elegant finish to your home. That means you will have to take some time on this section. Each of the glass and stone tiles brings a different perspective to your interior décor. Therefore, be careful when picking glass and stone tile.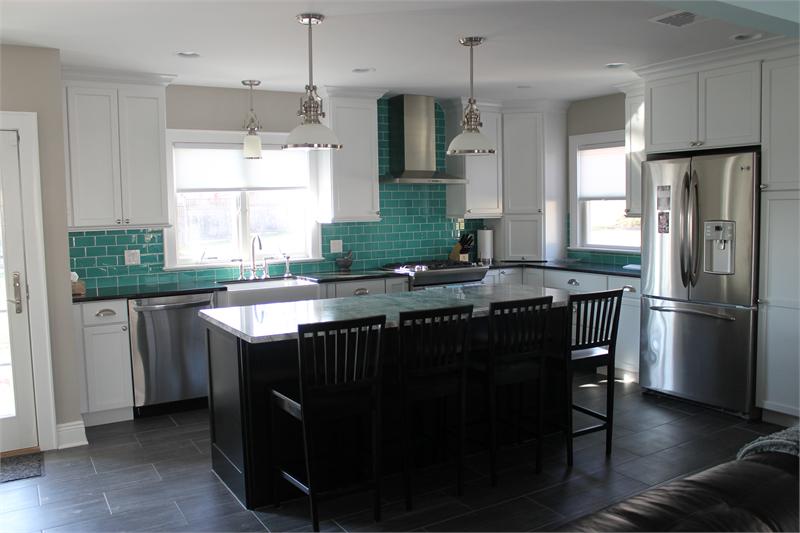 3.Play around with the patterns
The best way to bring out your creative nature is to play around with different shapes and patterns on your tiles. But don't overdo it. Thankfully, there are a number of glass and stone tiles that come in different patterns and shapes. Available in a variety of shades, these line of tiles present to you the creative freedom to style your home.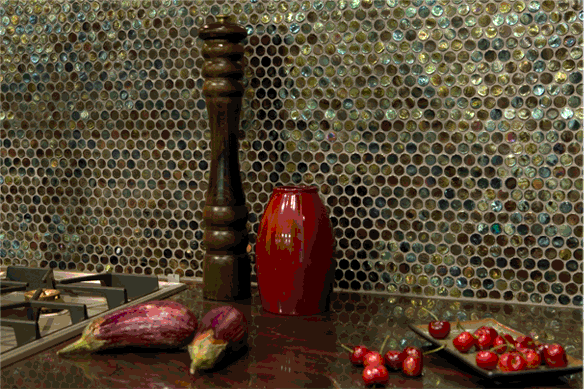 For instance, the Imagination Collection Mount Jarvis herringbone comes in a unique pattern. This will add flair to your interior design. I guarantee you that every guest that comes to your home will be completely perplexed with this beautiful art. However, the different patterns in glass and stone tiles should be handled by a professional interior decorator.
Not all glass tiles are good for the floor of your home. That's because they tend to be too slippery. But here's your chance to add flavor to your flooring routines. With the glass and stone tiles, you will be able to place these beautiful tiles on the floor and still maintain an anti-slip ground.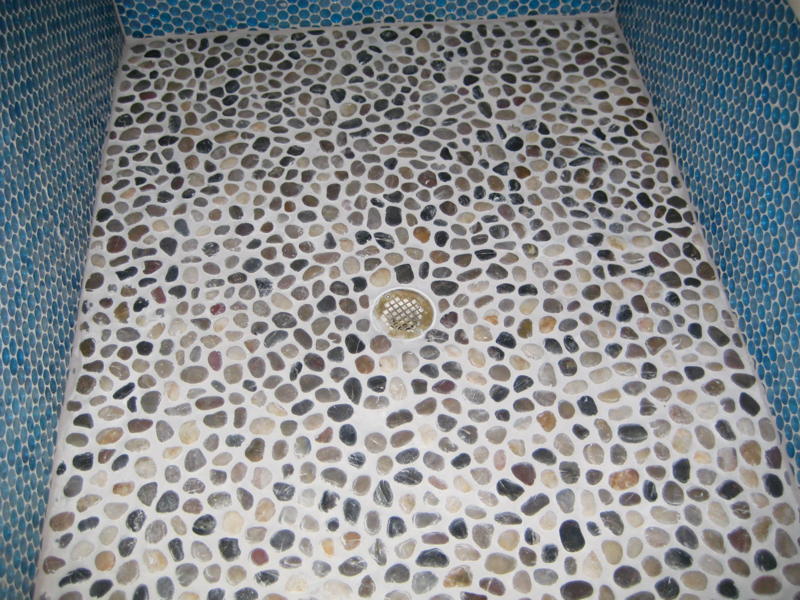 That's because the glass compliments the stone in term of shine while the stone compliments the glass by giving it more friction and style. This is actually the ideal blend of tiles that can work. Remember that glass and stone tiles will need extra care during the installation process.
Generally, decoration in your room with a mosaic touch ensures you have a more unique and lively space. That's because if you combine the mosaic using materials that are lively such as glass and stone tiles, you will achieve an amazing interior décor.
Mosaics ensure that the interior design has rhythm and style. Also, it's possible to use the mosaic design to highlight a specific break in the floor or wall tiles. The best part about using the mosaic design is that it gives the area of focus a stimulated movement while at the same time ensuring that space achieves a combination of lights and shadow. All this will be aimed at providing a beautiful and enriched design that's to die for.
On top of that, you don't have to struggle so much to achieve this technique. That's because, at Belktile, all types of tiles are at your disposal. Simply choose one that can go well with your entire design.
For example, you can choose to go with the Lagoon series Magical Forest to give your home more liveliness. The green in this tile tends to connect your entire home with the natural environment outside. If you are a sucker for nature, then I guarantee you that this type of tile will quench your thirst.
However, that doesn't mean that the mosaic tiles are an easy look to pull off. On the contrary, you will have to put in effort just to get all the pieces of your interior décor together. That means that it will take you some time to complete the entire set. All the same, I'm positive that you will fall in love with the end product.
In Summary…
Now that we know the reasons why glass and stone tiles are a thing, you can now put your creativity to the test. Just imagine the limitless color themes that come in diverse patterns and textures. In this case, you will get to enjoy the elegance that comes with glossy glass and stone accent on your backsplash.