Posted by Mike Belk on Dec 17, 2019
You can use backsplash tiles to give your bathroom or kitchen a spanking new look without making disrupting major changes or spending too much. By using tiles to dress up just one part of the wall over and behind your sink or stove, you can easily improve your kitchen or bathroom's functionality and appearance.
Tiles are available in various materials, patterns, and colors. Cheap glass tiles are among the more popular options.
Glass tile discounts offers strong visual appeal. They are also unmatched in the variety of styles they lend themselves to. Their non-porous characteristic makes them a popular choice for wet areas like pool undersides, bathroom floors, and backsplashes for the kitchen stove or the bathroom sink.
Glass tiles can also be used for living spaces. They make an attractive material for wall murals, as well as for artistic mosaic floors.
Should you go for discount glass tiles? Read on so you can further appreciate the benefits from using glass tiles.
Glass tiles provide a high-end look.
They give kitchens and bathrooms a dazzling, luxurious look and a beautiful luminous quality. Their pretty, elegant, and polished appeal adds drama to an otherwise simple look.
You can combine colors and shapes to make an amazing artistic statement. If your kitchen or bathroom is composed mainly of neutral tones, you can use glass' luminous and iridescent appeal to achieve a sharper and bolder look.
They are in style right now.
More and more people seem to want glass tiles installed in their homes. It is probably because these tiles look cool and sharp. They are a refreshing alternative to the more traditional options like ceramic and stone.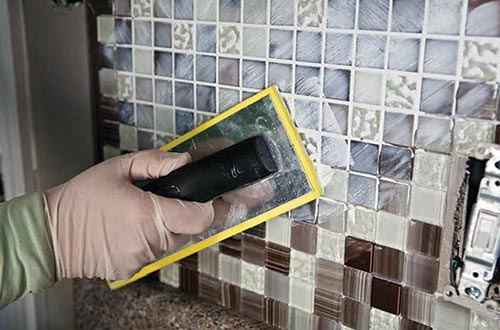 Don't count out discount glass tiles as a choice.
There is no denying that glass tiles are popular. They have great selling power. If you are thinking of sprucing up your home before putting it up for sale, you will certainly do well by having glass tile backsplashes installed. It is a wise move, especially if you plan to have your home listed in the near future.
Glass is non-porous and stable. It resists stain and is not easily harmed by mold or chemicals. It can be used for areas that are usually moist or damp.
They have a smooth surface that easily lends itself to simple and effortless cleaning. You simply wipe down. On the other hand, natural stone is reactive. When you use natural stone, you have to be extremely cautious about the cleaning products that you will use. You don't have to be as particular when it comes to cleaning glass tiles though.
If you apply a style that includes a more intricate design, however, you may have to provide higher maintenance. The same applies to styles that feature crannies and nooks or designs that combine glass with other materials like metal or stone. Otherwise, cleaning glass tiles is a breeze.
Glass tiles are versatile.
Go to any tile store and you will be amazed by the broad range of colors that you can choose from. Some tiles even come with a metallic shimmer that increases their visual appeal even more. You can also find mirrored tiles.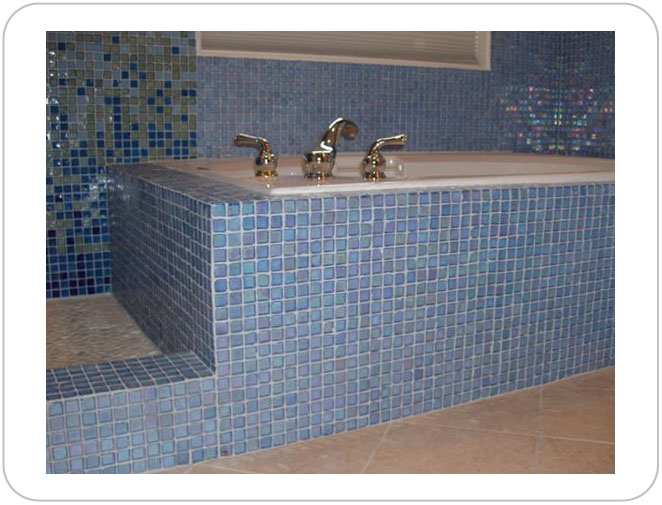 Wether inexpensive or at a great discount, glass tiles from clearance are a great choice:
They boost the overall appeal of your home's interior.
Glass reflects light beautifully. You can use lighting to regulate the transparency of glass tiles. Combined with the brilliant use of lights, you can use glass tiles to give your home a dramatic effect, especially at night. During the day, glass tiles have a happy glow that brings cheer and zest to your home.
Glass tiles provides for great design flexibility.
The small size of a cheap glass tile lends itself well to control and flexibility when you create different designs. You can use glass tiles to achieve a decorative look. You can use them as ornamental accents to borders and frames. You can use them in large stretches of backsplashes.
You can be adventurous and highly creative in using glass tiles. You can combine them with stone — the contrast in their textures will give off an interesting effect. You can also use its luminosity to enhance the beauty of other materials.