Posted by Mike Belk on Sep 26, 2022
What Are The Popular Choices For Shower Wall Tiles?
If you are remodeling your bathroom, you must choose the right shower wall tile. Numerous tile alternatives are available, making it difficult to determine which are the most popular. This write-up will examine some of the most popular choices for shower wall tiles. Keep reading to learn more!
Popular Choices For Shower Wall Tiles:
Since you don't need to worry about sliding resistance for your shower walls, it is essential to seek materials that work well in wet situations.
Furthermore, looking for materials that go well with the aesthetic you want to achieve and work well with the cleaning techniques you wish to use is a good idea. The following are some of the most incredible options for tiling the shower wall:
Glass:
The use of glass tiles in bathrooms has become more common, particularly among those seeking a modern and distinctive design style.
You can choose and choose from a wide range of colors. The color will also be visible through the tile because it is translucent and reflects light, giving the impression that the shower is oversized.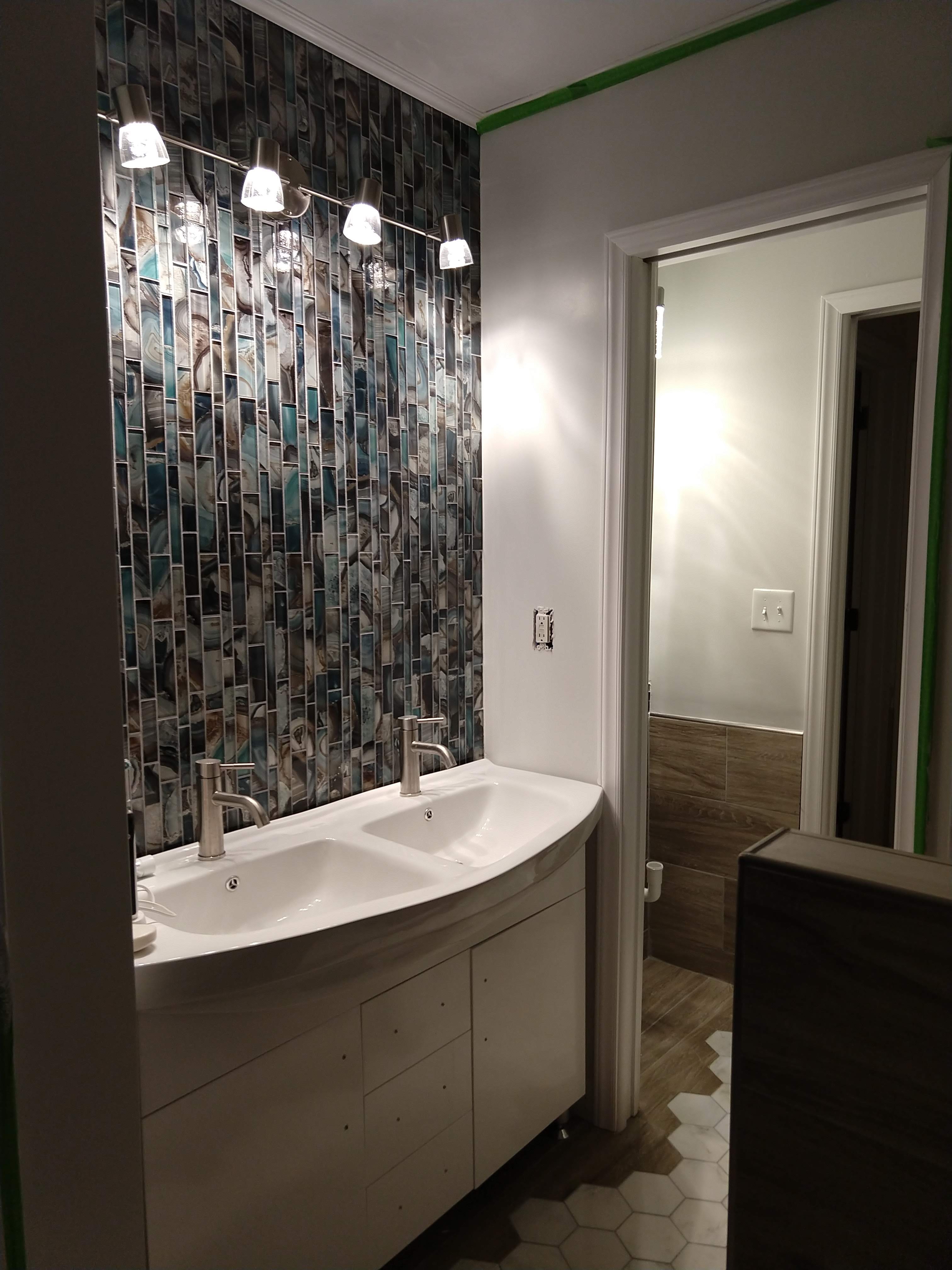 In comparison to other materials, cleaning is also not too difficult. Use window cleaner to revive the glitter and remove any remaining soap scum.
Ceramic / Porcelain:
One of the most typical and classic applications is the tiling of bathroom shower walls using ceramic tiles or porcelain tiles.
This synthetic material has a protective baked-on covering that is transparent and opaque. In comparison to tile, it is far more resilient and low-maintenance.
On the other hand, something doesn't have to appear traditional just because it is. Because it is available in a wide variety of shapes, colors, textures, and quality, it is a fantastic solution for any design or financial strategy you might have in mind.
Marble / Stone:
Having marble or actual stone in the shower is another popular choice; however, this is typically done more for cosmetic than functional reasons. You might have access to more lasting alternatives even though it seems like a good choice.
To protect a natural stone from water and mineral stains, you have to seal it. Use only sealed stone. It could be harder to clean a surface with a rougher texture.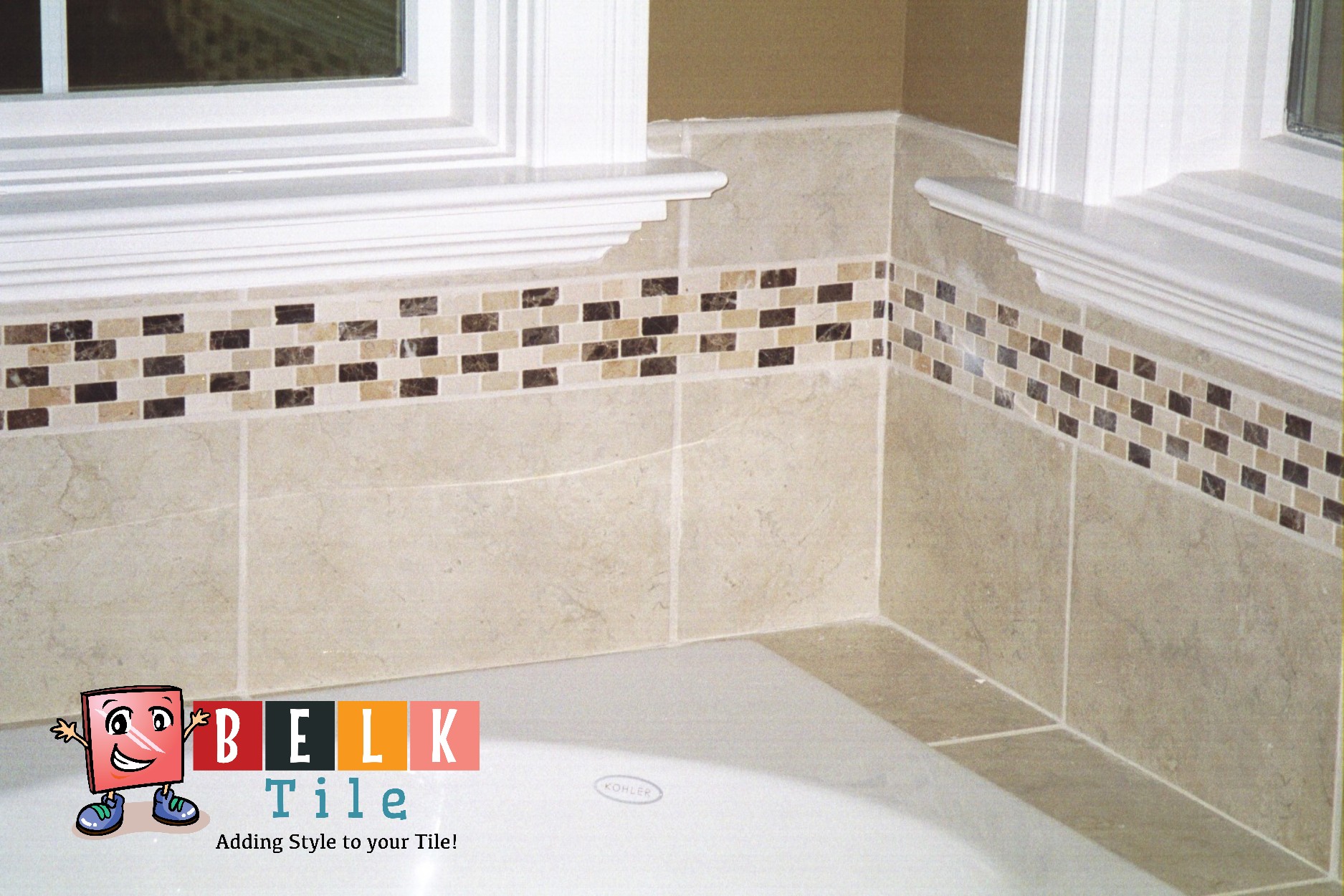 Because of its elegant and airy appearance, white marble is one of the most popular types of marble. Make sure to get the most significant grade of marble if you use it for the bathroom shower. Poorer grades typically include more inclusions and veining, which raises the possibility of damage.
Subway Tiles:
Subway tile will give your shower wall a clean, unified appearance. It has the appearance of a glass mosaic. Because it is durable and needs minimal maintenance, white subway tile, frequently used as backsplash material in bathrooms and kitchens, is a fantastic choice for the shower.
Terra-Cotta Tile:
Although made of hard-baked clay, the warmth and matte, rough texture of this type of tile make it seem like a genuine stone. Terra-cotta has been utilized as flooring by skilled artisans regularly since the Roman Empire. The terra-extraordinary cotta's resilience brings this on as a construction material.
Factors To Consider Before Buying Shower Tiles:
Before choosing the tiles that will cover the bathroom's walls, you need carefully evaluate all of these other factors, even though the aesthetic attractiveness of the finished result may be your main priority.
1. Cost:
The installation price of shower wall tiles can range from $7 to $25 per square foot, depending on the material utilized. The more sumptuous form of marble, Carrara tile, would cost several hundred dollars per square foot.
If you have prior expertise working with tiles in home improvement projects, you might be able to budget installation costs by doing the work and installing the tiles. Nevertheless, remember that mounting something vertically requires more skill than placing it on the ground, so that you could need professional advice.
2. Pattern:
You can cut tiles into different designs and arrange them in different patterns to suit your choices for home design. Traditional art deco tile patterns like hexagonal, chevron, herringbone and mosaic tiles are a few examples that might give your shower niche a vintage appearance.
It is important to remember that the installer will need to exercise more caution and patience when the tile pattern is more complicated to complete the operation successfully.
3. Protection / Safety:
To protect your tile from water damage years after it has been installed, you must first set it in thin mortar, grout it, and seal it. Test the material in a wet environment to see if it provides the required level of slide resistance for the shower floor tile in a walk-in shower.
4. Dimensions / Size:
A bathroom floor's safety can be considerably impacted by the tiles' size and the cosmetic differences between small-format and large-format tiles.
If you want the material of your bathroom floor and the wall of your shower to match, use smaller tiles, such as penny rounds. It is so that there will be more grout between the tiles if smaller tiles are used. Grout lines create a textured surface, increasing traction on wet surfaces.
Things To Consider While Choosing Shower Tiles:
There are a few additional considerations regarding the material you use when choosing tile for your shower walls. What you do with it is just as important as how you use it.
The following advice should keep in mind while you shop for tiles for your shower.
Size Of Glass Tiles:
Larger glass tiles perform less effectively in a shower than do smaller ones. If you plan to use glass tile for the shower walls, you should avoid the larger sizes.
Some glass tiles will accumulate moisture after a few uses, so be careful to dry them out after each use. This moisture will be noticeable, ruining the aesthetic of your shower and making it more challenging to maintain over time.
You can resolve this problem by providing options for smaller glass tile solutions. Additionally, they are much simpler to install, which is suitable for everyone.
To Enhance Contrast, Use The Second Kind Of Tile:
Your bathroom will have more personality and charm if the shower area has a feature wall. To accomplish this, pick a different kind of wall tile from the offered choices.
Since it has the most significant potential for impact, many people put it on the shower's rear wall or the wall that is the largest.
You could even make a mosaic on the accent wall if desired. Keep the area, including the border and the remaining walls, neutral to prevent the impression that the area is unduly crowded.
You can also experiment with other tile designs if you want something more subtle. Think about making the pattern on the feature wall diagonal rather than horizontal like the other walls.
Think About How Much Cleaning You Intend To Do:
If you like the appearance of tiny mosaic tiles but detest cleaning them, you might want to reconsider the type of tile you choose on the walls of your shower.
Because there are more grout lines, maintaining smaller tiles requires more effort. Additionally, as the difficulty level rises, the grout lines get much more compacted and difficult to clean.
Wearing tiles and grout lines will simplify cleaning and take less time, which could significantly affect your list of things to do if cleaning is not something you enjoy doing.
Make Your Shower Look Better Overall:
If you tile your shower's walls, floors, and ceiling, it will appear more luxurious. It will give your bathroom a distinctive look and make the space seem higher than the rest of the room.
While you're about it, give the shower's insets some contrast for a more premium appearance. You can add interest to a wall niche that holds bottles and other items by choosing a unique type of tile or an unusual color.
Best Shower Tiles:
You might be able to create the bathroom of your dreams by picking the ideal tile for the shower wall.
If you are aware of the best tile for shower walls, you could be able to begin remodeling your bathroom sooner. Once you've laid that foundation, the bathroom of your dreams can take shape right before your eyes.
Are you ready to start the forthcoming renovation project you have in mind? Give us a call as soon as you can ! We would be delighted to discuss the requirements of your remodeling project and to give our assistance in obtaining the kitchen or bathroom of your dreams.
Conclusion:
So, what are the popular choices for shower wall tiles? Subway tiles and marble are two of the most popular options. If you want to add a touch of luxury or elegance to your bathroom, marble may be the right choice.
Subway tiles can give your bathroom a classic look that never goes out of style. Whichever option you choose, consider the other features in your bathroom and pick a tile that will complement them nicely.
Designation: Founder & CEO
Bio: A graduate of Ohio State University with an MBA in Business, Mike Belk has been in the tile and stone industry for over 20 years. Mike is the owner and founder of Belk Tile. He has become one of premier tile experts in the nation. Not only does Mike love every aspect of his job, he strives ensure your experience is the very best. He runs a successful blog and, when not immersed in the world of tile, is an avid golfer and wine maker. Mike enjoys interacting with customers and wants to hear from you today. Make sure to check out his
podcast of Tile Talk by Mike Belk.
---