Posted by Mike Belk on Mar 01, 2018
MOSAIC GLASS BACKSPLASH TILE – ADDING A MODERN FEEL TO YOUR ROOM

Quite often when people are deciding which style of tiles to use for their kitchen backsplash upgrade they consider going against tradition and add mosaic glass backsplash tile to create a truly unique décor. Colored tiles might look really good in most kitchens, but if you're looking for a modern look that will both enhance supporting kitchenware, countertops and appliances, you might want to consider adding mosaic glass backsplash tiles.
Mosaic tiles provide that off-set design that truly captures the eye of anybody entering a room. Glass mosaic tiles are not only highly attractive, they are also very affordable and easy to maintain.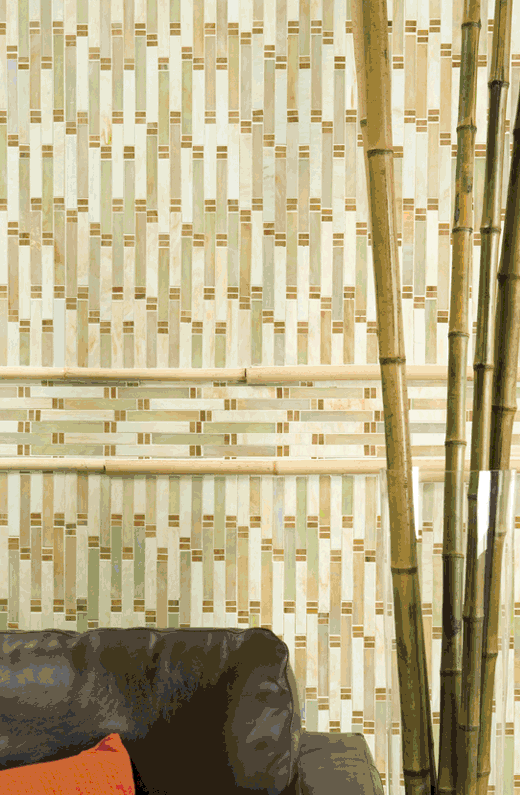 Mosaic Glass Backsplash Tile is easy to Clean
A great benefit of Mosaic glass backsplash tile is that they are very easy to clean. Although the mosaic design might seem complex and filled with tiny cracks, nothing could be further than the truth. Glass mosaic designs are smooth, allowing home owners who use this type of tile on their backsplash tiles project to keep them clean with ease. This is a true benefit for the home owner with children around the house who tend to make a mess anywhere in any room they visit. It's also great for home owners who have cooks that tend to splash away while crafting their delicious meals.
A Large Selection of Mosaic Glass Backsplash Tile
Another ancillary benefit of working with mosaic glass backsplash tile is there are many different style, color and pattern choices for one to select. Mosaic patterns will break up the color in any room, providing a truly eye-catching experience for anybody who visits the room they are installed. Whether you choose a same-color mosaic, or one that is filled with multiple colors and shapes, there are many different selections of mosaic glass backsplash materials to choose from.
Increase the 'Size' of your Kitchen with Mosaic Glass Backsplash Tile
Did you know that mosaic patterns tend to provide a wider look and feel? This makes any room they are installed in 'look' bigger. Mosaic patterns tend to reflect light slightly, which produces a slight optical illusion for anybody who enters the room. It also provides a mild-feel, ensuring anybody who walks into a room with Mosaic tiles installed feels comfortable in the space of the room. For people who have smaller kitchens, this is a huge benefit and will expand your kitchen without having to physically rebuild the room.
THERE ARE MANY ANCILLARY BENEFITS OF MOSAIC GLASS BACKSPLASH TILE BUT THE BEST BENEFIT IS COST.
Surprising to many, mosaic glass backsplash materials are relatively inexpensive compared to other materials sold in retail outlets. And when you purchase them online, the prices reduce even further.
MyTileBackSplash.com allows home owners who are looking for great pricing on high quality mosaic glass backsplash tile great deals as well as a safe and secure website to shop online. So when you're looking for great prices on mosaic glass backsplash tile online with us