Posted by Mike Belk on Dec 09, 2019
Looking for a modern glass tile kitchen backsplash, check out this information:
Tiles have been around for centuries. The ancient Egyptians are said to be the first people recorded to use tiles as decorative accents on their houses. Tiles were evident in public architecture and were also the popular choice in private spaces. This durable piece of material is now an essential part in the design industry. They are mostly used in flooring and kitchen backsplashes. Compared to other types of materials, tiles offer durability, quick installation, and easy cleaning and maintenance.
Tiles have radically evolved through the years. Ceramic tiles used to be the only type of tile utilized in architecture and design. Years passed and the porcelain tiles became the more suitable choice. It wasn't until the 3rd century BC that the glass tile was created. However, the glass tiles at the time were too delicate. They break easily when incorrectly installed. Also, back then, there were limited choices in terms of design.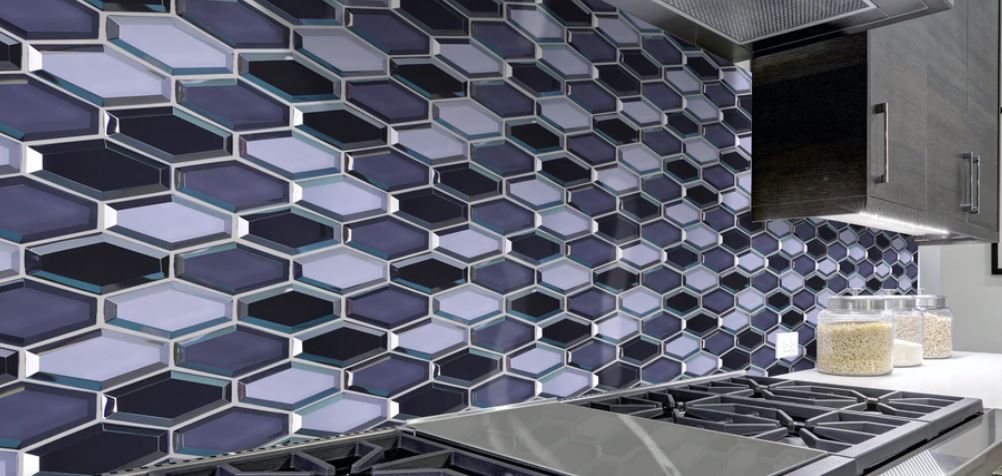 With the advent of modern technology, glass tiles have made a comeback. Custom printed glass tiles allow for a more varied design choice and is more suitable for customized design. In 1992, the company Oceanside Glasstile became the pioneer in handcrafted glass tile. Their use of the one-of-a-kind molten glass casting process resulted in innovative commercial tiles that would become one of the most sought-after options for interior and exterior design. Apart from floors and kitchen backsplashes, glass tiles are now seen in swimming pools, fireplaces, walkways and more.
Tile a modern kitchen backsplash with these ideas.
Nowadays, modern glass tiles come in a wide array of patterns and colors that would best suit your house style, whether mid-century or ultra-modern. The different tile patterns vary from basic colors to printed and floral designs. These types of tile also come in various sizes and shapes, from small 15mm tiles to giant slabs. Everyone can visit their local tile supplier and find a tile suited for their needs. There are over a thousand ways to go about in designing your room using them and it would still present with an elegant and polished outcome.
These particular tiles provide a luminescent glow to any room making a small room appear bigger and brighter. Depending on the color of the tiles and the grout you choose, you can create an attention-grabbing accent wall. Some people even paint their wall a certain color to provide a more luxurious feel. Installing the correct light fixture to go with the tiles will make any room in the house feel like a luxury space.
There are, however, certain drawbacks to getting these modern glass tiles installed. Glass tiles are more costly than their counterparts. Prices vary but one has to set aside a more considerable amount in the budget depending on the size and quality of the tile. These glass tiles can also be tricky to install so it would definitely help if a professional gets the job done. If done improperly, glass tiles can easily break or chip. Although easy to clean, they can be burdensome to repair. These particular tiles are durable and take a lot before they can be damaged, but when scratched or gouged, the only remedy would have to be to replace the whole tile.

Also, because they are made of glass, any watermark or fingerprint is easily magnified so it is a must to keep your glass tiles spotless. You might have to devote time to making sure that these tiles are immaculately clean all the time.
Modern tiles can enhance any tile project.
Some others install the tiles on surfaces that are not consistently exposed to water. These tiles are not immune to wear and tear, although they usually last very long and you get bang for your buck.
Mostly revered for its elegance and its ability to give any room a luminous glow, glass tiles are definitely an upgrade to any room. It offers unlimited possibilities in terms of design and with the technological advances being made constantly, it is safe to assume that we will have even more choices in the future.