Posted by Mike Belk on Jan 04, 2021
Aside from improving the aesthetics of your floors and walls, tiles are practical. When you are building a home or office, or simply making renovations to your property, the success of your project will partly depend on the tiles shop you choose.
Before searching for tile stores near me, you will find this article helpful.
There could be a lot of tiles store in your area, thus making it difficult to choose the best one to cater to your needs. This article will discuss some of the important things that you have to keep in mind when choosing a tiles shop.
Here are 5 Important Things to Look for in a Tile Store
1. Selection
The first thing to take into consideration when you shop tiles is their selection of tiles. It would be advisable to visit at least three tiles store to have more options. Different stores may be selling different types of tiles. You don't want to choose a tiles shop that don't have the tiles you need.
Make sure that you've seen samples of every store you visit so you can choose the store that will best supply you with the things you need.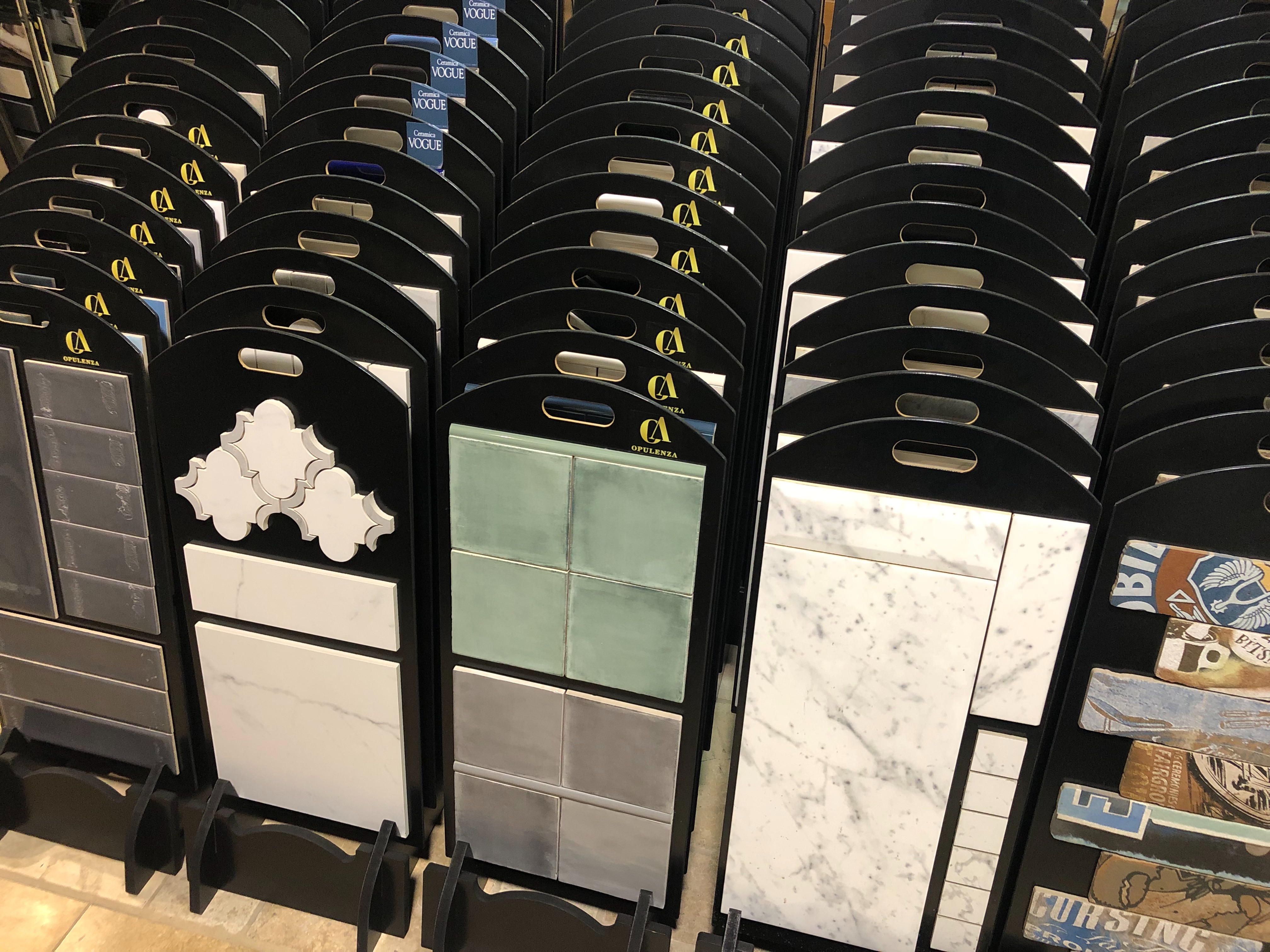 2. Price
It is best to compare prices so you can get value for your money. This is the reason why I is a good idea to have at least three stores to choose from. The tiles that you need might be reasonably priced in another store, so don't immediately close the deal with the first shop you talk to. Aside from the price of the products, you'll also have to consider other chargeable services like shipping.
A suitable tiles shop has reasonable prices and still maintaining high quality products.
3. Availability
Next thing to consider is the availability of the products you need like glass tiles and others. Would the shop be able to supply everything you need. Do they have readily available items?
This is an important consideration especially if you have a target completion date. If stocks are not available, it might cause delay in construction and eventually cost you money.
4. Online Presence
Almost all kinds of businesses have online presence today. It's more convenient not just for them but also for customers. If they have a website, you can easily browse through their designs before you go to their physical store. Saving you time in choosing the items you need.
An online presence also allows customers to easily contact suppliers, especially if there are immediate concerns that needed their attention. It also allows you to check customer reviews to help you make an informed decision on which store to choose.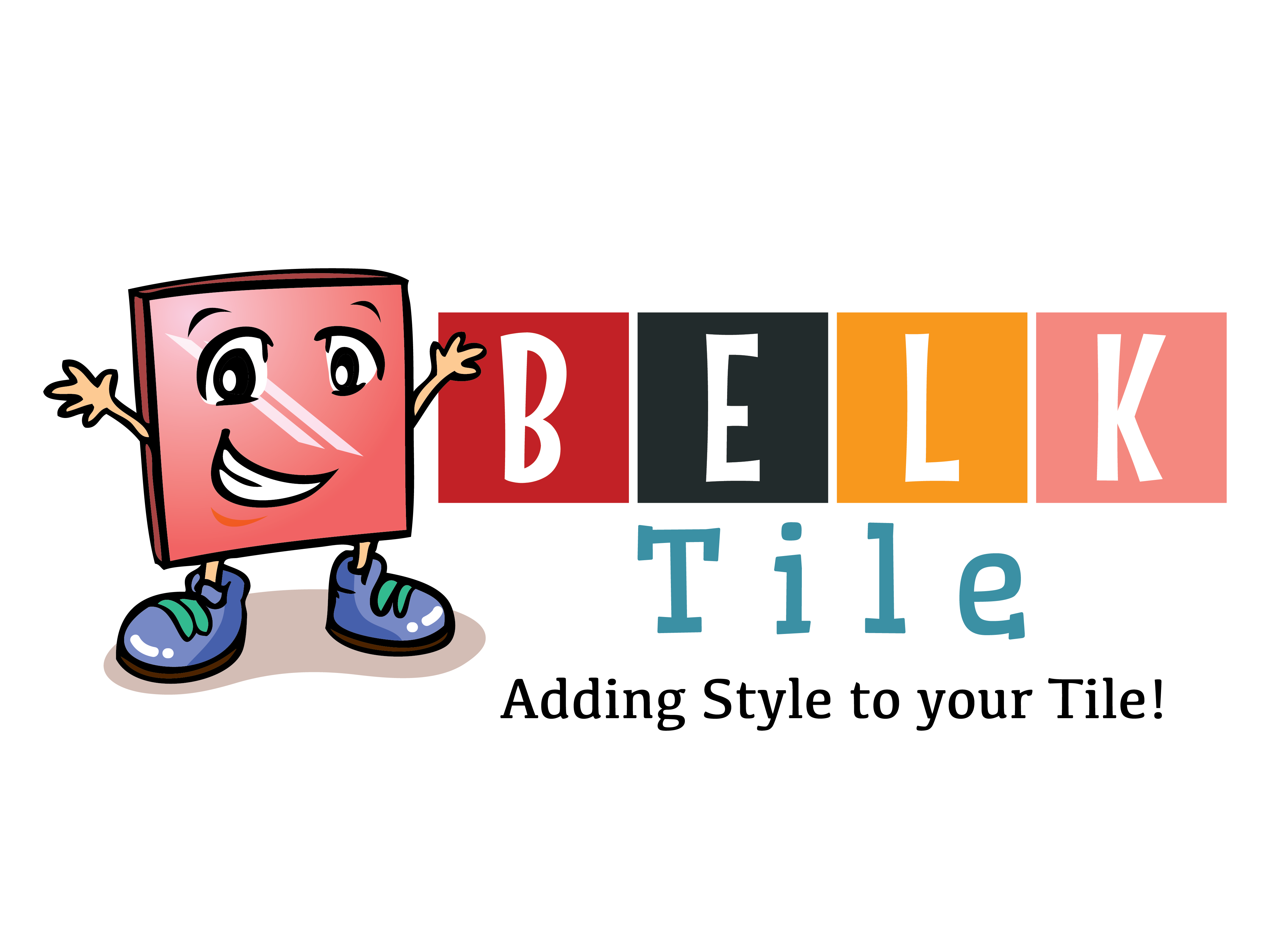 5. Knowledgeable Staff
There is nothing more frustrating than a store personnel that cannot answer our questions about their products. Plus, it's quite hard to trust a business that do not train their staff well.
Especially if you are not that adept with construction works and materials, it helps to have knowledgeable people to talk to. It saves you time, energy, and money.
It also helps to talk to your friends in your neighborhood, they might be able to point you to good and reputable stores. In addition, before you place an order online, make sure to check out the physical address of the shop. While it is indeed convenient to make a purchase from anywhere, but if you search locally, you don't have to stress over travelling a long distance just to make an inquiry.
You also don't need to pay for an expensive shipping fee if you find a supplier near you.
Choosing the right tiles supplieris just a first step, find more related discussions as you go along.
Important Things to Consider When Choosing Tiles
If you are presented with so many choices, it could be quite difficult to make sound decisions. These might help:
Consider possible wastage
This is an important factor to consider. If the floor or wall area you'll be working on is fairly regular in terms of overall dimensions, add 10% extra tiles as allowance. On the other hand, if the floor or wall area has an unusual shape or you want a complex design, a 15% allowance would be a good figure.
Purchasing a few spare tiles is good because if you suddenly fall short, you can easily access the same shade and batch number.
Consider how wide the grout joint widths are going to be
Most tile manufacturer recommend narrow tile joints similar to the appearance of natural marble and stone flooring which usually has a minimum 1mm to 2mm grout joint. This would, however, depend on the flatness of the floor foundation. Say, the bathroom floor is perfectly flat, it is ideal to put smooth narrow grout joints can be installed. For ceramic floor tiles, experts recommend grout joint of 3mm.
This will also depend on what type of tile you intend to use. For example, if you are using a rectified tile which has been cut exactly to the dimensions of the tile, you can use smaller grout joints since aligning the joints is easier. But if you are using pressed edged tiles, a larger grout joint should be used since the size of the tile usually varies between cartons.
This is where a knowledgeable staff comes in handy because if they really know about tiles, they would be able to give you good advice.
Would you need a porcelain tile?
You'll find different descriptions to porcelain tiles as you look from one tiles shop to another. As one factory polishes the surface of a porcelain tile, it will actually increase the number of pores (tiny pin holes) on the surface of the tile, which could possibly cause grime build up or water retention. This usually happens when the factory failed to clean or change the polishing heads frequently enough while polishing porcelain tiles.
A polished porcelain would be easier to wipe clean since it has the feeling of glass. However, this kind of tile has a higher porosity value (2 – 3%) compared to the more common 0.5% as recommended in the ISO classification B1a, which is a global porcelain tile manufacturing standard.
It is important to take note, though, that porcelain tiles are the preferred materials of most construction companies and homeowners. They are also considered the finest ceramic products available in the market.
Glazed porcelain is not polished but it is considered the most popular type of flooring worldwide. Its surface is easy to clean. It is one of the most durable and hardwearing floor materials ever.
Further improvements are being made as new technologies are introduced.
What are rectified tiles?
Rectified tiles have square edges resulting from the cutting or grinding processes. You can use narrow grout joints for this type of tile which has precise dimensions.
What tiles can be installed outside?
Traditionally, construction companies use only terracotta, tessellated tiles, or quarry tiles for outdoor areas like the surrounding area of swimming pools., balconies, and commercial exteriors because of their non-slip surfaces. These tiles are also durable.
With new technology, though, hard wearing and frost proof tiles have been introduced. Porcelain tiles today now come in matte finish.
Choosing the Perfect
Kitchen Backsplash Tile
Most of the time, it's a dilemma for homeowners when they need to remodel their kitchen. Often, given much attention are the cabinets and countertops. However, take note that your kitchen backsplash should also be considered when you do the makeover.
Below is a simple guide to help you come up with a beautiful kitchen backsplash tile.
Tile vs. Stone Slab
There are different types of kitchen backsplashes available, but most homeowners choose tile or stone. For granite or manufactured stone countertops, it is ideal to get matching backsplash on the walls. However, this is not ideal for all applications, plus it's quite expensive. In addition, stone is quite heavy and would need sturdy bracing to secure to the walls. It is also a challenge to cut around the cabinet layout.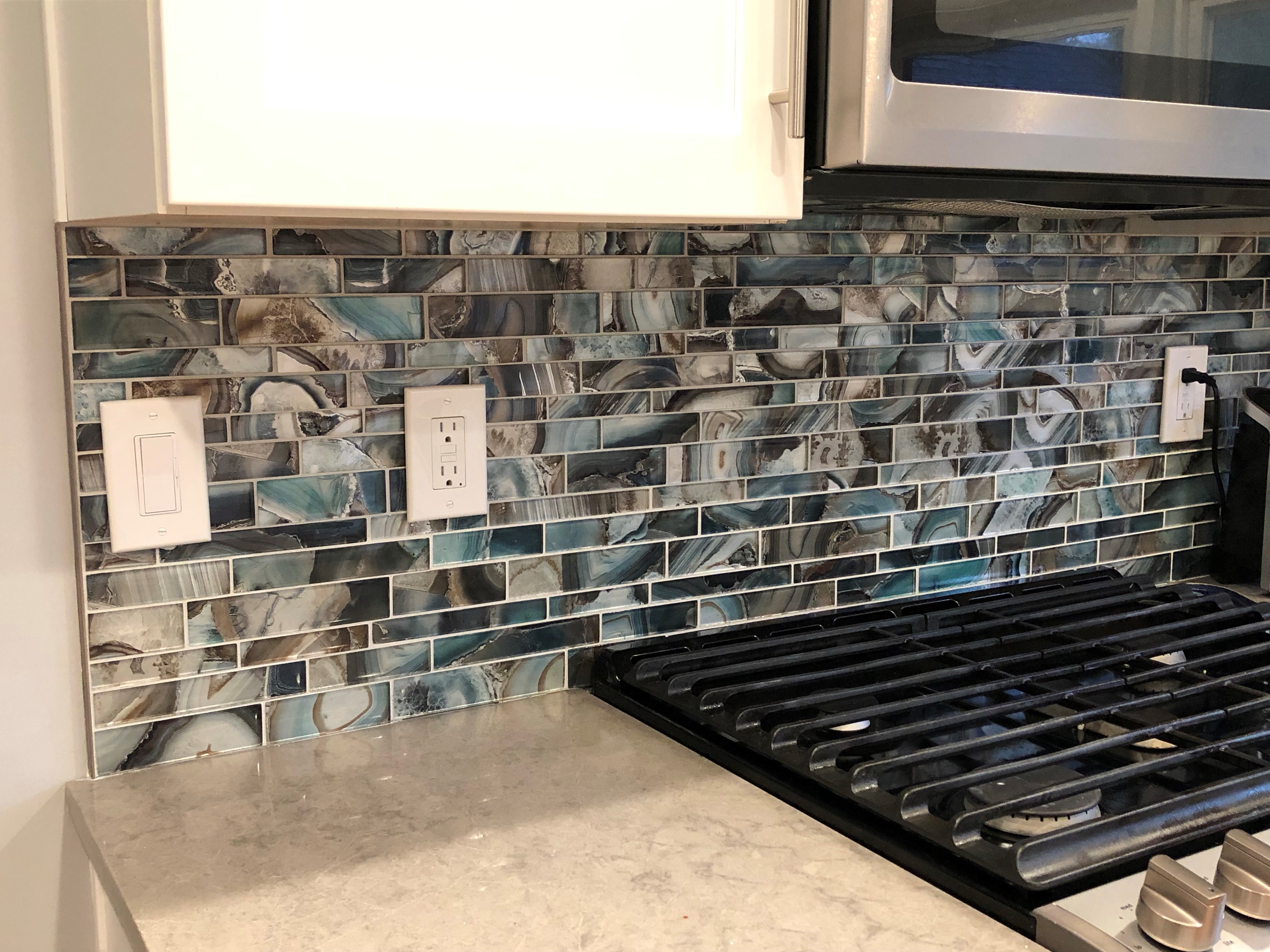 For modern kitchens, tile is the perfect choice. Tiles are customizable, easier to install, and cost-effective.
Let's assume that you chose tiles for your kitchen backsplash.
Plain Tile or Patterned Tile
There are many different classifications of tiles, the two major categories – patterned and solid-color. Mosaic tile is grouped with the patterned tile since it has different colors and sizes.
For a busy countertop, you'll need a plain tile. If you have a subtle pattern stone, it is ideal to use bold patterns on the walls.
What color and shape should you choose based on your kitchen style?
You should consider your kitchen design when looking for a kitchen backsplash tile. For instance, for a Scandinavian style kitchen, the best choice is a simple subway tile backsplash. For traditional kitchen style, you can choose stone tile to pull some of the colors from the countertops.
As for what color to choose, opt for a backsplash that fits all the other finishes in the kitchen. Take inspiration from your kitchen floor, cabinets, and your countertops. You should also consider paint color, but take note that paint is easy to change after a while.
Imagine what the tile would look like when you walk into your kitchen. What color do you see that would tie up everything in the kitchen together? Would you prefer something light and bright or do you want a dark contrast.
Experts would usually recommend the use of neutral colors for all the kitchen finishes because of its versatility. You do not have to make major changes. You can try interchanging décor to see what belongs where. This is an easier and cheaper option rather than completely hanging the kitchen backsplash.
Vertical or Horizontal
The orientation of the tile is also important. The latest trend is to hang tile vertically rather than horizontally. This will put emphasis on the height of the ceiling, which is a good design for smaller spaces.
You may also try using a herringbone pattern or hang the tile at an unusual angle. You can just play around and try different designs to see what would be ideal for your own kitchen.
Consider putting a design accent above your stove
In many kitchens, the area just above the stove is an ideal space to add an accent piece for the whole kitchen. This can simply be a square or rectangular tile that is designed slightly differently from the rest of the backsplash.
For horizontal faux brick backsplash, use a herringbone pattern of brick with square border as accent. Notice that these minute details can actually help make your kitchen have a personalized and well thought out space.
Choosing the Grout Joint
When you are planning on the renovation of your kitchen, you should not forget about what color to use for the grout between tiles. White subway tiles will have a different look when you use white grout instead of the colored option. With using white grout, the kitchen tiles will look like a seamless wall.
When you use a colored grout, every individual tile on the kitchen will automatically pop out.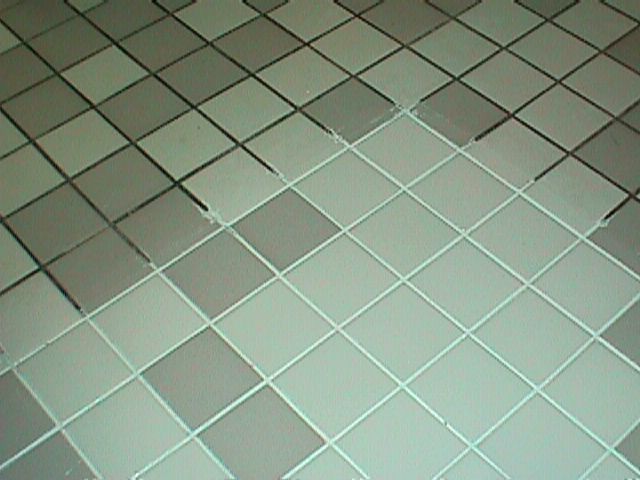 Remember to choose a grout color that will enhance the tiles, countertops, or the color of the wall. On hindsight, take into consideration that white grout could be harder to clean.
Remodeling your kitchen can be quite of a challenge but it can also be a fun activity. For one, tile shopping is actually fun. There are a lot of patterns, colors, textures, designs, and finishes to choose from. There is joy in the thought that as you scour through the pile of designs offered by the different shops, you might find something unique that you can use for your kitchen.
The kitchen is one of the most used areas in the house, it can also be the busiest. To make working in it light and easy, you should have a cozy, airy, clean, and bright kitchen. The choice of color, decorations, kitchen fixtures, tile finishes and textures, all contribute to how beautiful and practical your kitchen will be.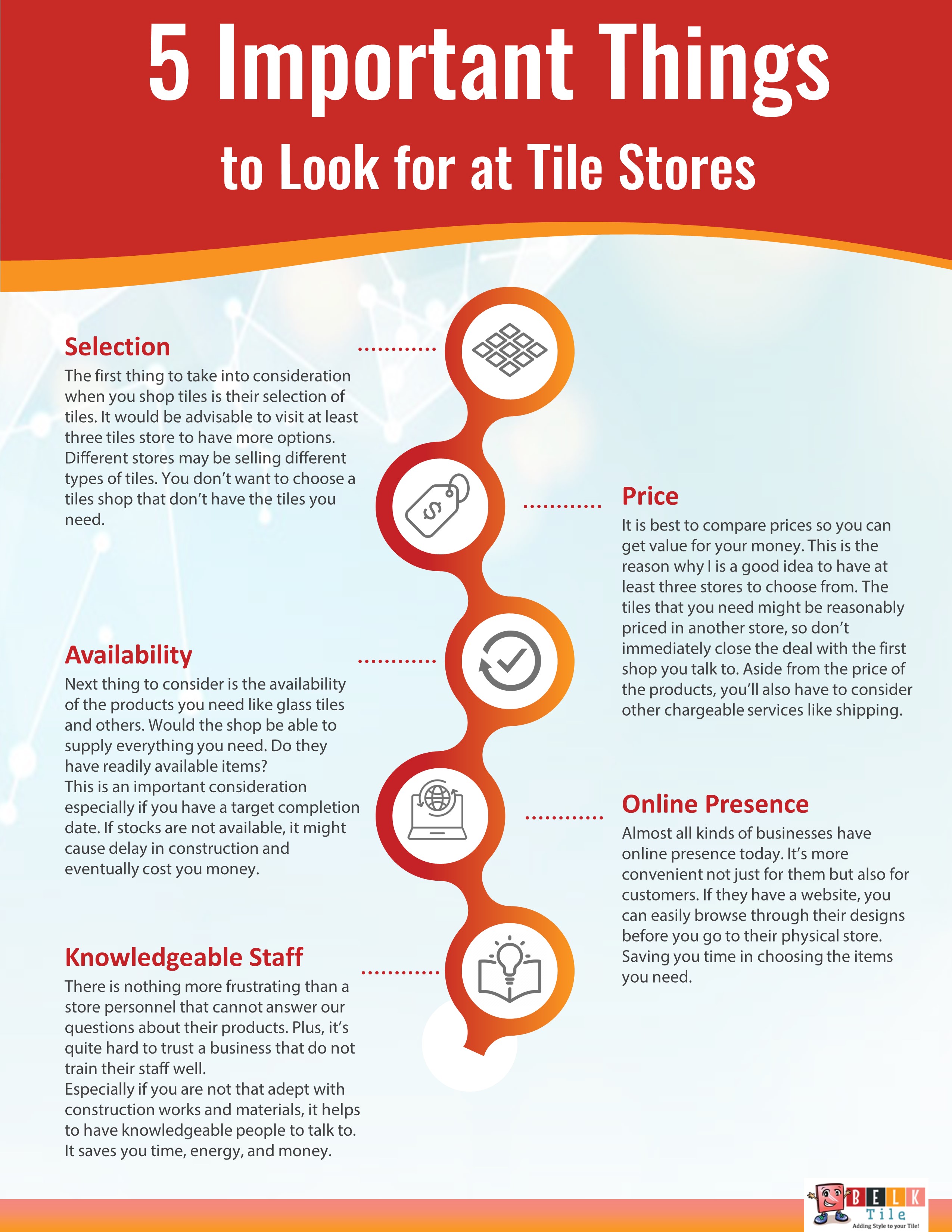 Share this Image On Your Site