Posted by Mike Belk on Apr 16, 2014
Aluminum backsplash tiles are the latest alternative for your kitchen backsplash concerns. It is an easy solution in keeping your kitchen clean and at the same time looking good. These tiles are available in different designs, colors and patterns, thus finding the one that will match your present interior will be easy and fun, and most of all you can find it easily at the many home depot and online. If you are planning to renovate your kitchen, then adding aluminum backsplash tiles is a good idea.
Why Choose Aluminum Backsplash Tiles?
One of the popular reasons why aluminum is the best choice for backsplash tiles is the price. It is much cheaper as compared to stainless steel. The ease of installation is yet another reason. Since the material is light and fit together easily in minutes and normally require only one person to complete the task. With aluminum tiles as backsplash, there is no need for you to roughen the brick or cement wall area using a tool so that you can place tile cement when fixing those hard to install traditional ceramic tiles – the process produces a lot of dust. Do you have any idea how long cement tiles usually take to install? And then add the drying time. Also consider the grease and dirt that accrue in the cement seen in the openings between the tiles which is hard to clean properly after time. This type of backsplash tiles do not cost that much, easy to clean and easy to fit. In cleaning, you can use a normal household detergent to keep your kitchen wall looking good and hygienic.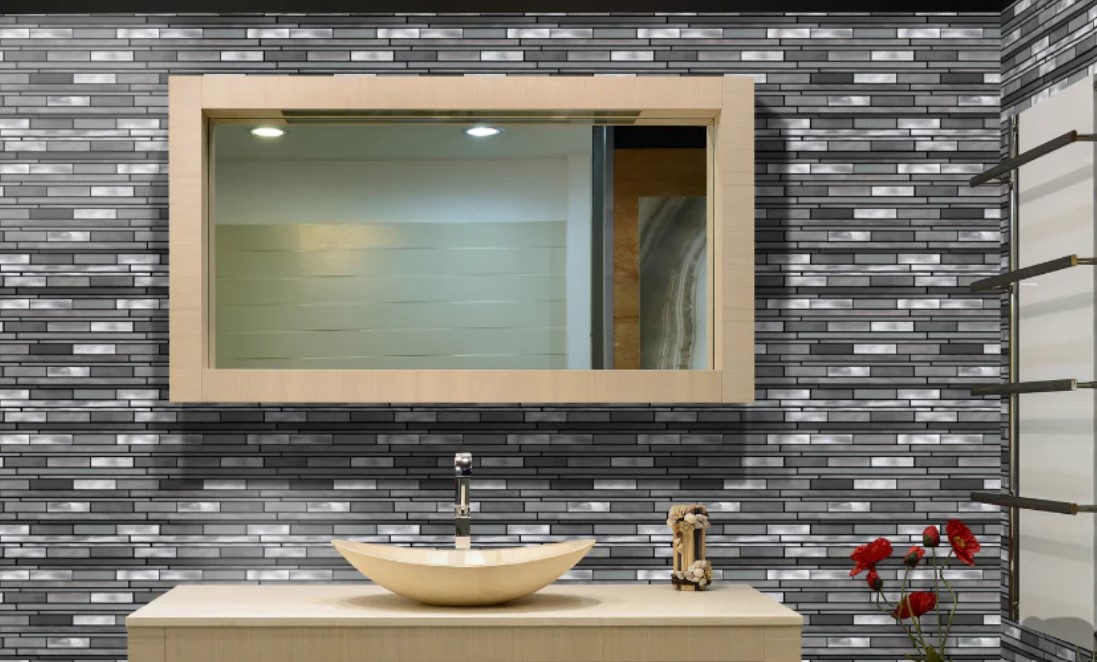 Ease of Installation
Aluminum backsplash tiles are installed directly on the existing surface and could be completed within minutes. This material is light and thin, but it is incredibly robust, they don't fall off and crack similar to the traditional ceramic tiles do. If you install this type of backsplash tiles, restricting the area is not required while the installation process is going on, since it is easy to install and fast without the need of cement. The process of installation is as easy as ABC.
Buying Your Backsplash Tiles
Choosing the right backsplash tile is easy, you can ask the assistance of the experts at the home depot. Also, you can order one of the five piece custom packs and check out the selection of tiles in your kitchen before deciding. You can choose from around 70 finishes, with hundreds of different colors. Visit the Aluminum backsplash tiles section of the store website where there are discounts posted and their costs promise of beating their rivals price in the market provides customers peace of mind which they really are getting the item at the best price possible from a professional supplier who make sure that the customers is their priority and their after sales service is next to none.
Choosing aluminum backsplash tile is the best solution, if you want to transform your kitchen from plain into something beautiful within hours. The choices that you will find at various home depot stores are simply amazing. The staff are friendly and are knowledgeable, so you can ask all the questions that you have in mind and provides you the item at an affordable price.