Posted by Mike Belk on Apr 23, 2020
Tiles, Tiles, Tiles: The Beauty of Choosing White Tiles
Tiles are an often-overlooked piece that could make any house great looking and a wonderful place to live in. Much like when you purchase your first car, when you purchase your first home, you want it to represent you as a whole. The house that you want is the house where you could be yourself. You want a house where you could create a great family and for many, a house where they could be secure for the rest of their lives.
Creating a space where you could do it all is something of a huge endeavor. Buying a house is easy but making sure that that house stays intact is another story of its own.
For more than half a century, people have been building their houses with a template in mind. The template mostly equates to timber, drywall, nails, waterproofing covers, and a lot of elbow grease. The template of building homes has never failed. Thus, people continue to use it. The same template makes for a particularly good house that can withstand time. But having a template does not mean that you have to follow it.
A template does not mean that it is the only way of building your dream house. If you are someone who lives outside the United States or a contractor who knows things, you will find it odd that there is one thing missing in the mix – ceramic tiles.
Okay, so why should ceramic tiles be included in the list? What do ceramic tiles offer that wood or wooden flooring cannot?
Have you ever thought about why your parents love China ware? Why most cultures in China consider it as prized possession? That is because ceramics like China ware are elegant and beautiful, while at the same time being resistant to wear. The durability and elegance of ceramics have been proven throughout history. That is why it is a logical step to use the same material in your house.
You cannot go wrong with purchasing a ceramic tile. You can stick tiles into any place in your house and it would still look elegant. Tiles are rock solid and have a polished surface, making them easy to maintain and clean. Any form of dirt and grime that would stick to tiles will easily be spotted and with the help of a damp cloth or a mop, ceramic tiles can be easily cleaned.
Much more than wood, ceramic tiles are virtually indestructible. Tiles are waterproof and stain proof right out of the box. Ceramic tiles are not as temperamental as wood is. With wood, one has to prepare the wood, put in a coating of protective substances all for a measly gain in protection. You will not have to worry about maintenance and rot with ceramic tiles as they are an install and forget system.
One thing to consider though when looking at putting tiles is the installation. While tiles are definitely worth the effort (or money) to install, they are extremely hard to install. Wood can easily be made into any shape or form that you want without much hassle. Ceramic tiles, on the other hand, require more effort during installation. But, installation only needs to be done once with the tremendous life span of each tile.
For people choosing between wood material and ceramic tiles, there is also one corner of the field where ceramic tiles reign supreme – design. There is no denying the fact that some people prefer the aesthetics that only wood can provide. The grain patterns and the feel of wood that will never go out of style is definitely a key factor in choosing it. But, ceramic tiles offer a wider array of designs if one is willing to forgo the usual aesthetic offered by wood.
For starters, ceramic tiles made from natural stones offer some of the best looks around and exotic colors to boast. Ceramic tiles also offer textured surfaces aside from the usually polished surfaces that many other materials offer. For a cheaper choice, there are also many more glazed and textured options that are artificially designed with robust paints.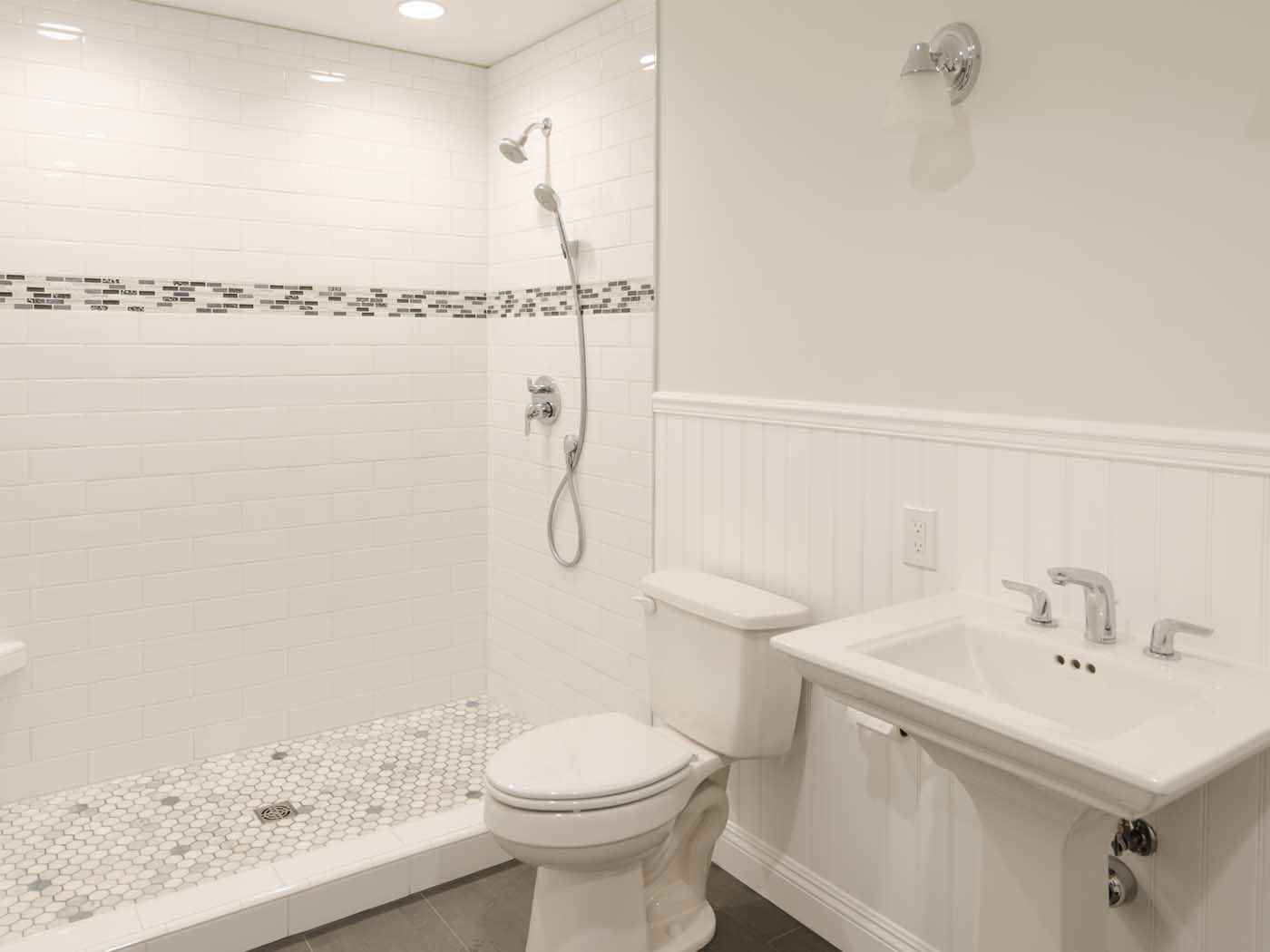 For designs, a white-colored ceramic tile is the best, especially if you are just starting out or are not sure as to what would fit your current design. The following are just a few things that you could do with white ceramic tiles.
When talking about white tiles, people mostly think of dingy bathrooms that are ill-designed and poorly lit. But, as mentioned previously, ceramic tiles are a versatile material for building your dream house. There is a lot of designs that could be exploited with ceramic tiles, and one of them is a wall with white tiles . You can design your walls with ceramic tiles, especially in areas that are going to be filled with a lot of dirt. Kitchen sinks are one place where you may want to add tiles as well as garages! The dark wooden cabinets situated in many kitchens can definitely add contrast with a white wall ceramic tile.
What is better than a white ceramic tile? White stone tiles! White tiles are not just made to be polished and glazed. For a tough and vintage look, stone textured ceramic tiles are the best choice. These tiles are rough and have a satin, marble-like texture to it. It does not reflect much light as glazed ones do but they still make a dark environment brighter due to their color.
Stone textured tiles can also be easier for the eyes due to their being more subtle and less reflective. Do take note that such texture, being semi-porous, may not lend itself to easier maintenance and cleaning, albeit it is still as durable as other forms of ceramic tiles.
Mosaic tiling is by far the most beautiful of all tiling options. Tiles made for mosaics are much smaller than regular tiles. These tiles could come in different textures. The small size of white mosaic tiles makes them amazingly easy to mix and match with the surrounding or with each other. They are so versatile that given ample space, people can make intricate designs out of them. In fact, people have made portraits of people and things in their bathroom or kitchen using mosaic tile white.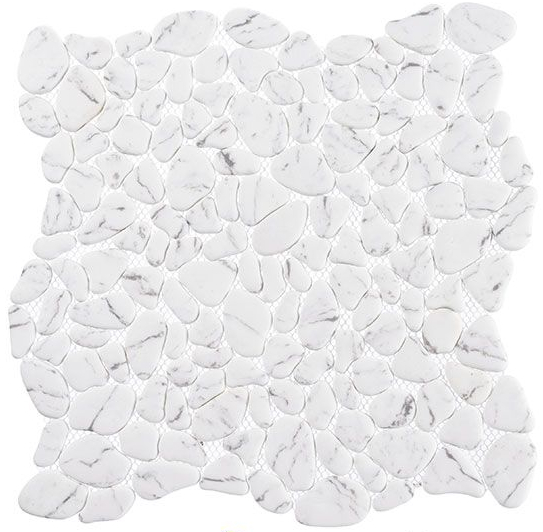 With white wall tiles, doing mosaic tiling is no different. You can opt to use a single shade of white or you can mix and match different shades of white in order to create a magnificent design. There is practically no limit to doing mosaic using white tiles. One thing to consider when going with this path is the installation. While it is harder to break smaller ceramic white tiles , it definitely makes things more difficult when fumbling with these smaller tiles.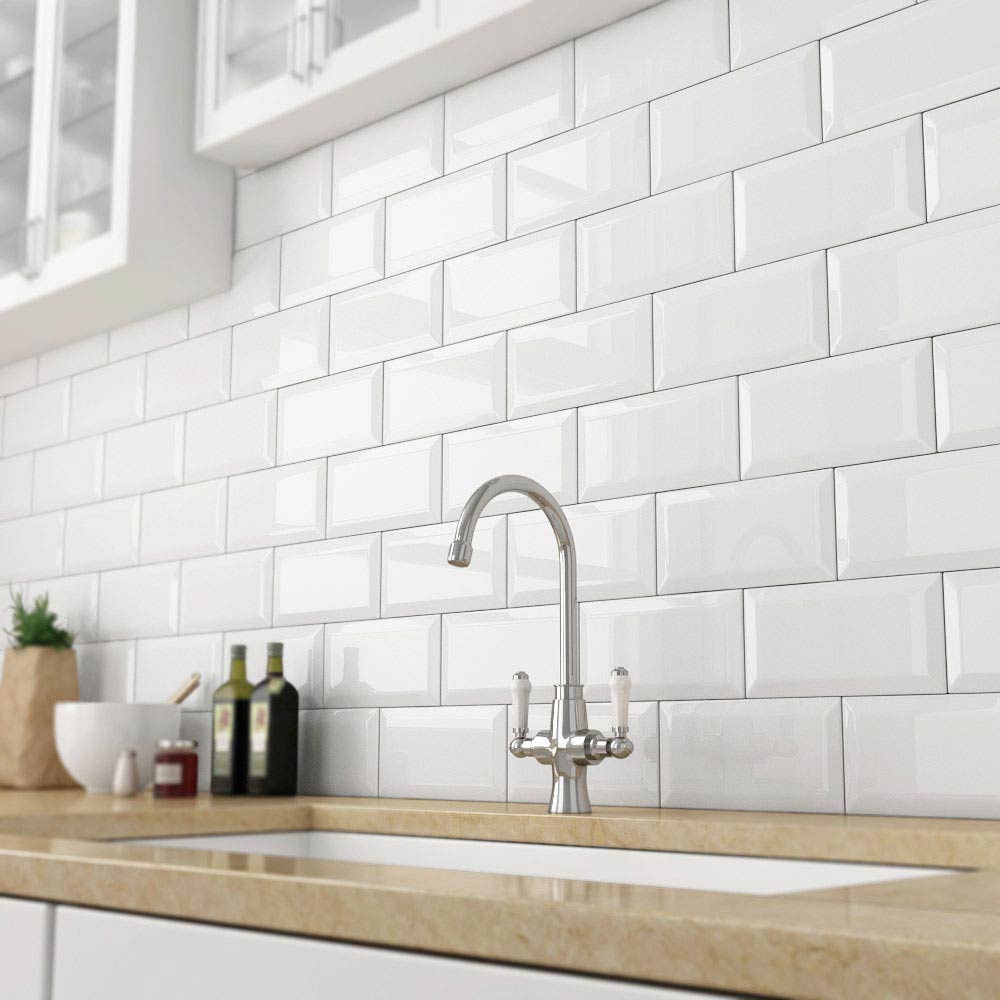 In terms of choices, white is the color to always go for. When looking for a ceramic tile to design your home with, you may instantly be enticed to purchase intricately designed tile pieces. Once bought and ready to install, a lot of people notice the folly of purchasing a tile design that does not match the theme or the colors of their house. Now, white is a color for everything. You can never go wrong with purchasing white-colored ceramic tile. Some of the reasons to go for white are the following:
You Can Always Find a White Tile
White tiles have always been the backbone of the ceramic tile industry. The stature and demand for white tiles ensure that it is always available. You can head into a home center or a hardware store of your preference and you would always find a nice set or piece of white ceramic tile for your use.
The wide availability of ceramic tiles ensures that if you want to add them to your house, you wouldn't have to look across state lines. And, in the off chance you break one or a piece needs replacement, you can always find a replacement. We would wager that if convenience stores were ever in a position to sell ceramic tiles, they would be selling white ones!
Purchasing a white ceramic tile does not mean that you would be stuck with a monotonous color. In fact, you would be surprised just how the word "white" describes a wide variety of colors when it comes to ceramic tiles. Just like "eggshell white" is different from "cream white," ceramic tiles offer a wide array of white that would surely fit with your desired aesthetic.
Do not be surprised that the next time you go to your local hardware and home center and ask for a " white ceramic tile," you will be led to a whole isle of white ceramic tiles .
White ceramic tiles are great because they look clean, stay clean, bright, and cold. For spaces that may have poor to minimal lighting at best, adding the reflectivity offered by white-colored tiles is a no brainer. Dimly lit places can instantly become more vivid and bright at a fraction of the cost of lighting.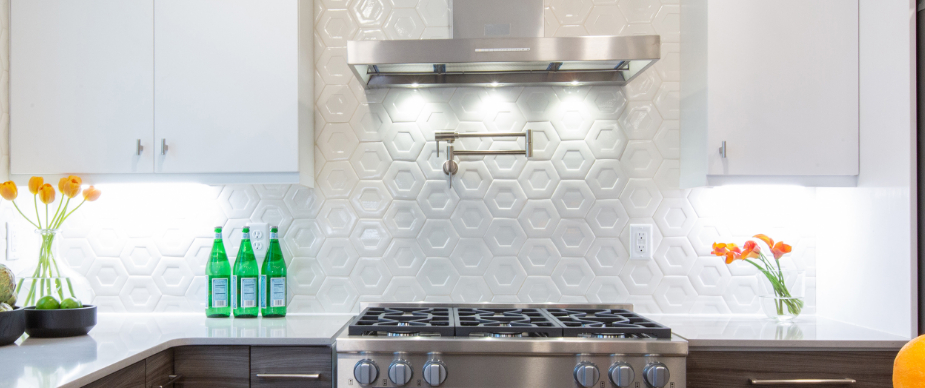 White tiles make dirt easily noticeable, and due to the nature of ceramic tiles, it could be easily cleaned off. For design, if you insist on using wood or other dark tone pieces for the interior of your house, white ceramic tiles can add contrast to such fixtures. You can also use darker colored grout to intensify the contrast made by each tile. Whatever your choice may be, choosing white ceramic tiles will always be a time-tested choice.
It is no magic that white makes things cooler. The reason houses are cooler than usual is that people paint them with bright colors, most often – white. The same philosophy can also be used inside your living space. For rooms that have a lot of windows or God forbid a skylight, using ceramic tiles in white can mean the difference between racking up a high electric bill and a lower one. White ceramic tiles can be beneficial in places that see a lot of sunlight simply because such a color reflects most of the sunlight back.
The color white also prevents the absorption of unwanted heat, the heat that may translate to your air conditioning to work extra hard and increase your electric bills. The effects of using white can be more evident in the summer months when each degree of cooling counts.
Statistics have shown that homeownership in the United States has been projected to rise to as much as 63.6 percent by the year 2025. The study was conducted by a team of researchers with Harvard's Joint Center for Housing Studies. A Statista study projected that by 2024, the home improvement and DIY (Do It Yourself) market is expected to rise by as much as 3 percent.
These studies have made it clear that the American dream of owning a house is still alive. The studies also show that a lot of Americans, upon purchasing their new houses, perform aftermarket procedures to their homes such as those promoted by the home improvement sector.
While people continue to create and choose houses rather than apartment living, it does not mean that going beyond the traditional means of building your dream home is impossible. Proof that you can make a beautiful and elegant home, while being innovative is the use of ceramic tiles – something a lot of people are beginning to explore.
In summary, the use of ceramic tiles, especially the white-colored ones are definitely beneficial. It is proven that going ceramic does not necessarily forgo a lot of the things that you have come to know when it comes to house building. In fact, ceramic tiles are more elegant, more durable, and gives you a better value for your hard-earned money by simply being robust.
This article has made a strong argument about white as the primary color that you should choose. But there are many more options to explore. And ceramic tiles can show more of their flexibility.
Designation: Founder & CEO
Bio: A graduate of Ohio State University with an MBA in Business, Mike Belk has been in the tile and stone industry for over 20 years. Mike is the owner and founder of Belk Tile. He has become one of premier tile experts in the nation. Not only does Mike love every aspect of his job, he strives ensure your experience is the very best. He runs a successful blog and, when not immersed in the world of tile, is an avid golfer and wine maker. Mike enjoys interacting with customers and wants to hear from you today. Make sure to check out his podcast of Tile Talk by Mike Belk.
---