Posted by Mike Belk on Oct 22, 2013
Bostik Dimension Reflective Grout
Translucent Glass Tile Grout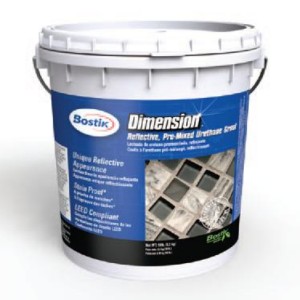 Add a touch of glass to your next tile and stone project. Dimension Reflective Grout is the first glass-based, pre-mixed grout. The grout joints blend naturally with all tiles, has an elegant sparkle, made for 80% recycled, clear glass and is available in designer colors.
The beauty of this product is there is no measuring or combining materials, easy water clean up, no dust, it has a 3 hour working time, and you can save unused grout for future use.
Designation: Founder & CEO

Bio: A graduate of Ohio State University with an MBA in Business, Mike Belk has been in the tile and stone industry for over 20 years. Mike is the owner and founder of Belk Tile. He has become one of premier tile experts in the nation. Not only does Mike love every aspect of his job, he strives ensure your experience is the very best. He runs a successful blog and, when not immersed in the world of tile, is an avid golfer and wine maker. Mike enjoys interacting with customers and wants to hear from you today. Make sure to check out his podcast of Tile Talk by Mike Belk.