Posted by Mike Belk on Apr 02, 2020
Stylish Ways to Finish Your Glass Tile Installation with or Without a Glass Liner Tile
Does your tiling project require the use of a glass liner tile? Because of the unique edge of glass tiles, they don't tend to change in color and texture like glazed or ceramic tiles do. This makes the use of traditional edging tiles like a bullnose trim unnecessary. Plus, you are less likely to find a glass bullnose trim.
This part is extremely confusing for a lot of homeowners. They are confused on how to edge and end their glass tile installation. To relieve your confusion, this article offers some valuable tips on how to complete and finish your tiling project.
When do you NOT need a liner tile?
There are a couple of situations when edging may not be essential. For example, you're not committing a mortal sin when you leave the edges bare for glass tiles whose material and color are no different from the other tiles you have installed. In this case, all you need is to caulk or grout the outside edge of the tiles in order to seal the installation.
To do this, put a painter's tape to the edge of the tiles with a bit of space. Use a grout joint as guide in spacing the tape and the tile edge then, you can begin grouting. As you remove the tape, the grout will be forming a smooth clean line which finishes the edge of your installation.
Glass tiles are perfect for some people because they have a naturally finished edge. This eliminates the need for applying a tile edge trim. Unless you cut your glass tiles and the edges are not as smooth as they originally were, using a liner tile may not be necessary. This is especially true for edges that are not exposed. For instance, the edges of the matchstick glass tiles are installed against a wall cabinet or a wall casing. Even if the edges are cut, they are not exposed so trimming isn't a matter of life and death. It won't ruin your project.
Finishing Your Tiling Project with Glass Liners
A glass liner tile comes in many different shapes, colors and sizes. Some of them follow a pencil style. Others are round and there are some flat ones too. If you choose to finish your glass tile installation with a trim anyway, it is best to use the rounded liners. They can be placed right next to the end of the last tile row. In this case, only the inner edge will call for grouting.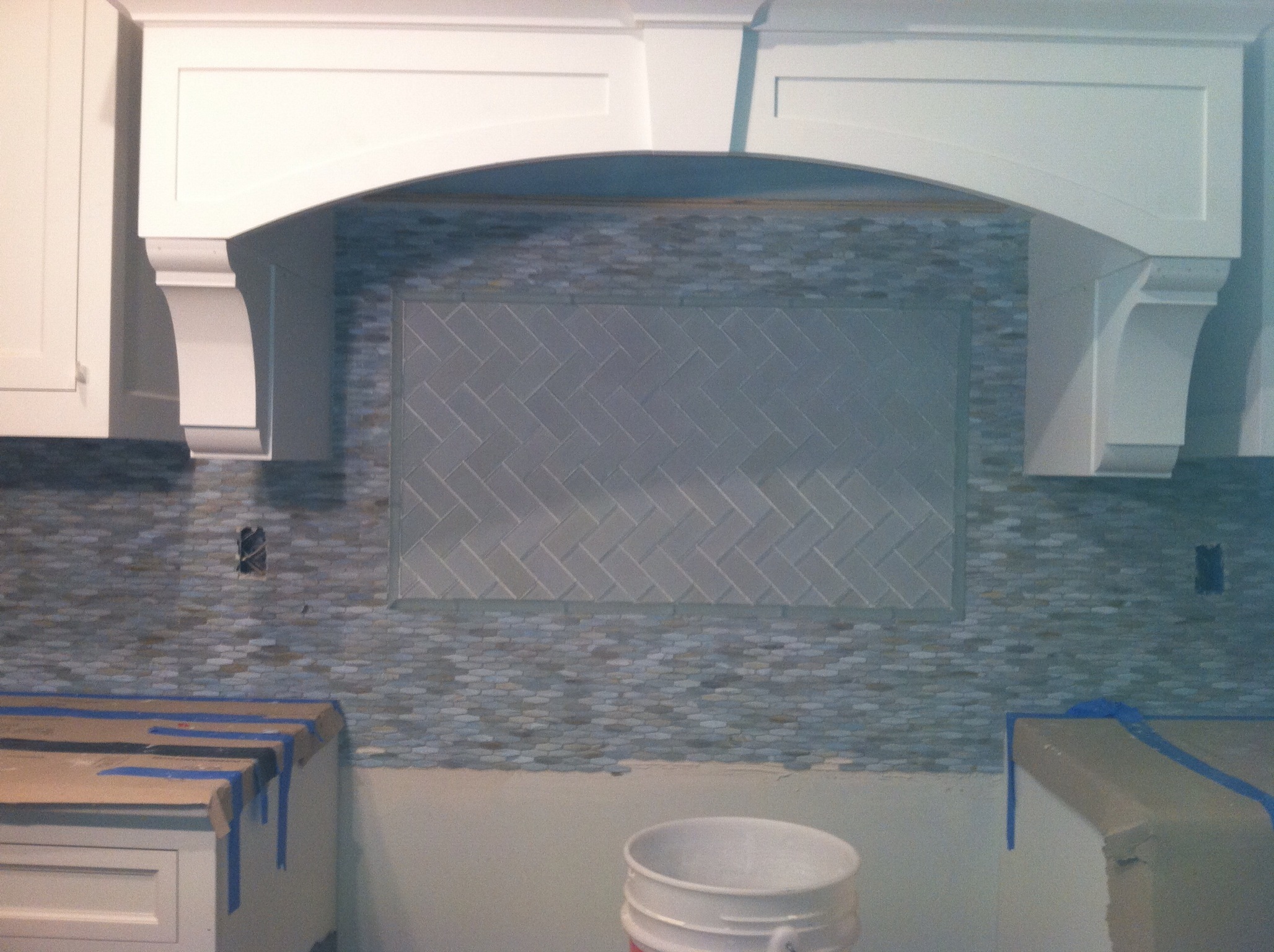 It is important to note that not all glass tile manufacturers produce liners. And since glass tiles vary in transparency, texture and color depending on the manufacturer, you would want to make sure you're using tiles and liners from the same manufacturer. This will help ensure uniformity in your project. It is not that mixing and matching from different manufacturers is prohibited. If you are confident enough that you can properly coordinate the style and color of the glass tiles and liners, you are free to do so.
Finishing Your Tiling Project with Ceramic or Stone Liner or Bullnose Tile
Another finishing option is to use a liner made of a different materials like a stone or ceramic liner. You can match the texture or color of the liner with an item present in the room. For instance, if you have a stone floor, you can finish off your glass tile kitchen backsplash with a stone liner. It's a clever way to finish the tile edge and tie the style together with another element in the room at the same time.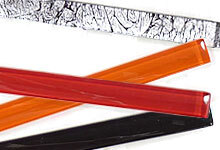 There are plenty of ideas to go around when it comes to finishing your glass tile installation project. Remember, you can do with or without a glass liner tile so find the option that works best for you!
Designation: Founder & CEO
Bio: A graduate of Ohio State University with an MBA in Business, Mike Belk has been in the tile and stone industry for over 20 years. Mike is the owner and founder of Belk Tile. He has become one of premier tile experts in the nation. Not only does Mike love every aspect of his job, he strives ensure your experience is the very best. He runs a successful blog and, when not immersed in the world of tile, is an avid golfer and wine maker. Mike enjoys interacting with customers and wants to hear from you today. Make sure to check out his podcast of Tile Talk by Mike Belk.
---