Posted by Mike Belk on Sep 05, 2019
Unique kitchen backsplash tiles to enhance look:

There's more to the kitchen than just appliances, cutlery, and countertops. With a unique kitchen backsplash tile, you can bring all the elements together and make the kitchen a functional and beautiful part of the house.
Here are some materials that could make for nice backsplash choices:
1. Galvanized Metal
A great advantage metal has over other backsplash materials is its simplicity. Galvanized metal is enough to give the entire backsplash area a sleek and modern look without making things too elaborate.
In addition, metal tiles are fairly cheap to purchase in bulk and install on any surface. Lastly, galvanized metal is lightweight so it does not add much of a load to the wall unlike other backsplash tiles.
2. White Marble
This tile possesses a unique appearance with its gray or black vein-like patterns coursing through the surface. As such, white marble makes for a great option to bring color to a white- or pastel-colored kitchen wall.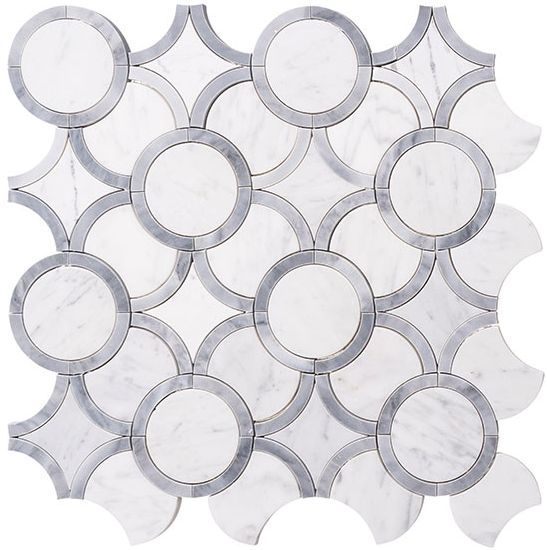 Also, white marble can give off a sense of warmth and personality to the kitchen without contrasting too much with its current layout or appearance. Of course, it helps that this unique backsplash kitchen tile is easy to clean and maintains its color for as long as possible.
3. Patterned Tiles
Although a bit old-fashioned, patterned tiles are a good pick for kitchen backsplashes if the primary goal is to make a bold statement with the room. Using patterned tiles will give the entire kitchen a vintage look, which happens to be all the rage nowadays.
However, patterned tiles do demand commitment. If you were to use them, you have to make sure that the rest of your kitchen's layout would complement the design.
It's a material that was designed to capture the eyes of onlookers first and, as such, may not automatically complement whatever layout you currently have.
4. Reclaimed Wood
Aside from being an eco-friendly alternative to ceramic tiles, reclaimed wood offers a rather unique texture to the backsplash. Reclaimed wood tiles are mostly untreated, meaning the natural wood patterns in the material are preserved.
If attached properly, reclaimed wood kitchen backsplashes should give a natural and rustic look to the entire room. Some finishing might be needed to give the material a layer of protection from the elements, but the overall look should remain astounding for a long period.
5. Black and White
White tiles with black grouts are quite known for their timeless appeal. Using this as a unique kitchen backsplash tile, then, gives off a rather elegant yet simple vibe to the kitchen.
And the best part about this material is that it's relatively cheap. For a fraction of the budget for purchasing other tile materials, you can have a black-and-white tile layout for the kitchen and still have a few dollars to spare for other additions.
6. Mirrored Tiles
A deceptively cheap tile option, mirrors and other reflective tiles are a nice addition to the kitchen as they give off an elegant vibe. Parisian mirrored tiles, for example, has a patina that prevents unnecessary glare while providing a highly reflective surface to the walls.
If uniformity is not to your tastes, there are mirrored tile options out there that come in jagged and circular shapes. These might require extra care and adjustments to properly fit in your wall, but they do give off an eccentric yet still elegant look to the room.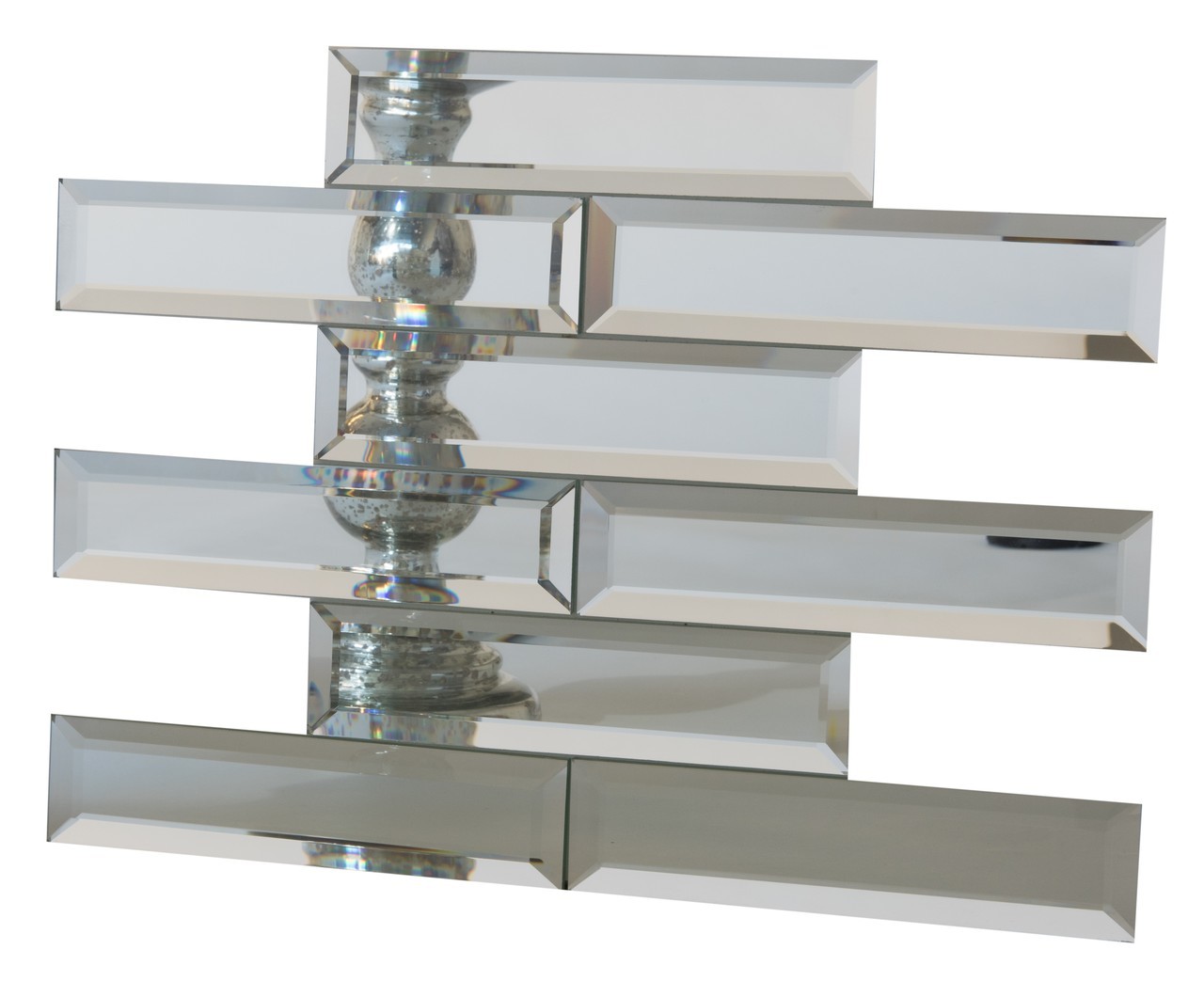 Regardless of whatever tile shape you choose, mirrored panel materials are easy to clean and maintain due to their high polish. However, one must do their cleaning regularly so that any foreign element won't bond with the surface for too long.
7. Greek
One of the simpler unique kitchen backsplash tile options, Greek-pattern tile use colors like white, marble, blue, and gold to give the kitchen a bright, beach-like motif.
Like patterned tiles, however, it takes an extra level of commitment with these tiles as they do take away the attention from your kitchen's layout to the walls.
Pattern tiles can also be used for kitchen backsplash uniqueness:
As such, the tile is best suited for kitchens with appliances that have light colors or are monochromatic in nature. Placing the tile on white counters or on top of a grey stove would allow it to complement the light colors of the room.
If the tiles are applied right, the kitchen would look like it's straight from any authentic Greek house in Santorini.
So, have any of these suggestions piqued your interest? What's your favorite? Just remember, if you wish to succeed in this home-improvement project, don't forget to consider two key factors as you make your choice: overall function and combined aesthetics.
Any glass, ceramic, stone tile can create a unique backsplash.
Designation: Founder & CEO
Bio: A graduate of Ohio State University with an MBA in Business, Mike Belk has been in the tile and stone industry for over 20 years. Mike is the owner and founder of Belk Tile. He has become one of premier tile experts in the nation. Not only does Mike love every aspect of his job, he strives ensure your experience is the very best. He runs a successful blog and, when not immersed in the world of tile, is an avid golfer and wine maker. Mike enjoys interacting with customers and wants to hear from you today. Make sure to check out his
podcast of Tile Talk by Mike Belk.
---