Posted by Mike Belk on Nov 07, 2017
If you haven't yet heard, decorating with tiles is all the rage this year. And Bella glass tiles are a gorgeous option for anyone hoping to brighten up their home.
As more and more people turn to DIY when decorating, glass tiles are a gorgeous, cost-effective way to decorate key areas around your home.
Glass tiles, in particular, are hugely versatile and practical and come in a huge range of patterns, shapes, and colors. And while you may assume that tiles belong solely in the kitchen or bathroom, there are many different creative ways that you can use Bella glass tiles when decorating your home.
Read on to learn some creative ways you can decorate your home with tiles.
Preparing to Decorate with Bella Glass Tiles
Before you begin decorating, it's a good idea to make a plan. That means deciding on the pattern you'd like to use.
"Straight lays" are the most common patterns, and they're a modern, clean, and simple way to let the tiles speak for themselves.
Another option is the "brick pattern", also known as the "running bond". These look like subway tiles and are a good way to hide any imperfections.
Another option is the "diagonal lay." This is when you set your tiles on a 45-degree angle. This is a good option if you have a small space as it will make it look larger.
Lastly, the "herringbone pattern" can be used to look either vintage or modern, depending on the type of tiles you choose.
Along with choosing your tiles, you'll also need to choose the type of grout you'll use. Grout will keep your tiles bonded together, preventing them from cracking and chipping. It also keeps the water out and helps your tiles stay durable.
The first option is to use matching grout. This is when your grout matches the color of your tiles.
Another option is to use a contrasting color, which will provide more emphasis for the layout and the pattern of the tiles, instead of just the tiles themselves. This is a good idea for those with plainer tiles.
Finally, a neutral grout can give you a look somewhere between the contrast and matching options.
Now it's time to learn how you can use Bella glass tiles to decorate your home. Ready? Let's get started.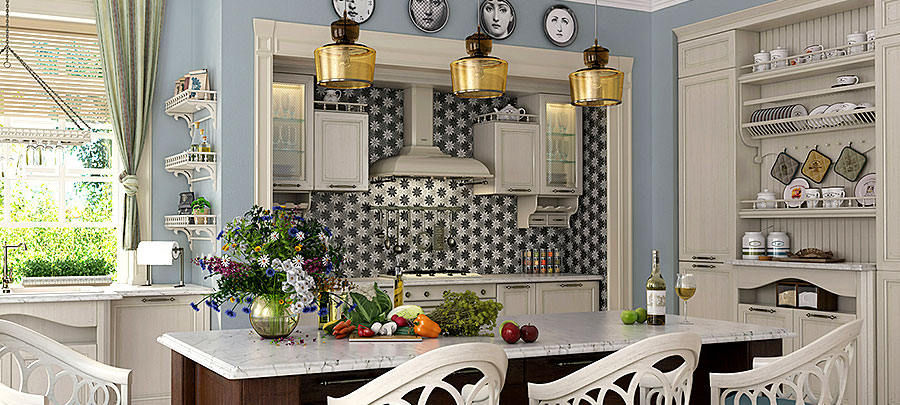 Decorating with Bella Glass Tiles
Here are some of the best ways you can use glass tiles in your home:
1. Create a Bedhead
If you're hoping to introduce texture and color to your bedroom, tiling the wall behind your bed is an excellent way to do this.
You can create a tiled bedhead by either using an existing wall behind your bed or building a low wall to separate your space. This can incorporate more privacy and give you a new dressing area as well.
Bella glass tiles can be used here in a few different ways. The Evolution Grey tiles are a gorgeous option and can add depth without looking overly feminine.
2. Surround your Fireplace
Tiles have been used as both a practical and decorative addition to fireplaces for some time. Victorian cast-iron fireplaces are a good example and usually use patterned tiles on each side of the grate.
One great way to make this more modern is to use Bella glass tiles in small mosaics and completely cover the chimney breast and wall above the fire.
Using tile around your fireplace can give your living from a brand new look. You can either choose patterned tiles for a contemporary look or choose something a little more traditional.
Since glass tiles are easy to clean, your fireplace will continue looking fresh throughout the year.
3. Make a New Backsplash
Backsplashes have been on-trend for some time now, and they show no signs of becoming unpopular.
They're a great way to show some personality and spice up your kitchen, particularly if it's looking a little plain.
While subway tile used to be the most popular choice, Bella glass tiles add more color, variety, and visual appeal. Not only do tile backsplashes transform that boring space between your cabinets and countertops into something attention grabbing or interesting, but they make clean up easier.
Grease splatters and food from food prep and cooking simply wipe away, and friends and family are sure to be impressed with the new addition to your kitchen.
4. Decorate Your Mirrors
Bella glass tiles are a beautiful way to decorate mirrors, particularly in the bathroom. Simply apply the tile around the mirror's edges, to give it a unique and attractive frame. If you have a tiled shower, choosing the same color scheme will help you tie the room together.
There are a few different options for framing your mirror. You can either apply the tiles straight onto the surface of the mirror, tile the wall, or just tile around the mirror.
5. Revamp your Bathroom
Bathrooms have typically been one of the more traditional homes for tiles. But glass tiles can be used in a number of creative ways within this space.
If you have wooden floors, tiles can be incorporated into a waterproof area on this floor, around a standalone bath. Bella glass tiles are also a gorgeous option for showers, although you should choose smaller tiles on the floor as they can be slippery.
For something a little different, consider tiling your bathtub. This will depend largely on the shape of your tub, but it's a great way to make your bathtub a focal point within your room.
You can also use glass tiling throughout the entire floor of your bathroom, and it's also resistant to chemical damage, mold, mildew, and stains due to its nonporous surface.
And of course, glass tiles can be used as a backsplash above your vanity, or on any of the walls within your bathroom.
What do you think of the above tips? Have you considered using glass tiles to decorate your home? Check out our extensive selection of glass tiles today and let your creativity flow.
Designation:
Founder & CEO
Bio:
A graduate of Ohio State University with an MBA in Business, Mike Belk has been in the tile and stone industry for over 20 years. Mike is the owner and founder of Belk Tile. He has become one of premier tile experts in the nation. Not only does Mike love every aspect of his job, he strives ensure your experience is the very best. He runs a successful blog and, when not immersed in the world of tile, is an avid golfer and wine maker. Mike enjoys interacting with customers and wants to hear from you today. Make sure to check out his podcast of Tile Talk by Mike Belk.
---