Posted by Mike Belk on Apr 12, 2018
The use of backsplash glass tile was a trend that exploded starting 2001. It is commonly seen in bathrooms and kitchens in modern homes. These are still trending today with many incorporated into office bathrooms and function halls where glass and metal along with ceramic are common. It isn't uncommon to walk into an office bathroom and find urinals and toilet cubicles separated by glass blocks and the walls fronting sinks made of backsplash glass tile in clear, opaque, translucent or etched designs.
Backsplash tiles – be it ceramic, glass, or stone – create a cozy look that can also be sleek and modern depending on your choice of material and your use. These actually make your kitchen or bathroom backsplash look elegant while hiding splatters and splashes. And these can be easily cleaned depending on the design and material.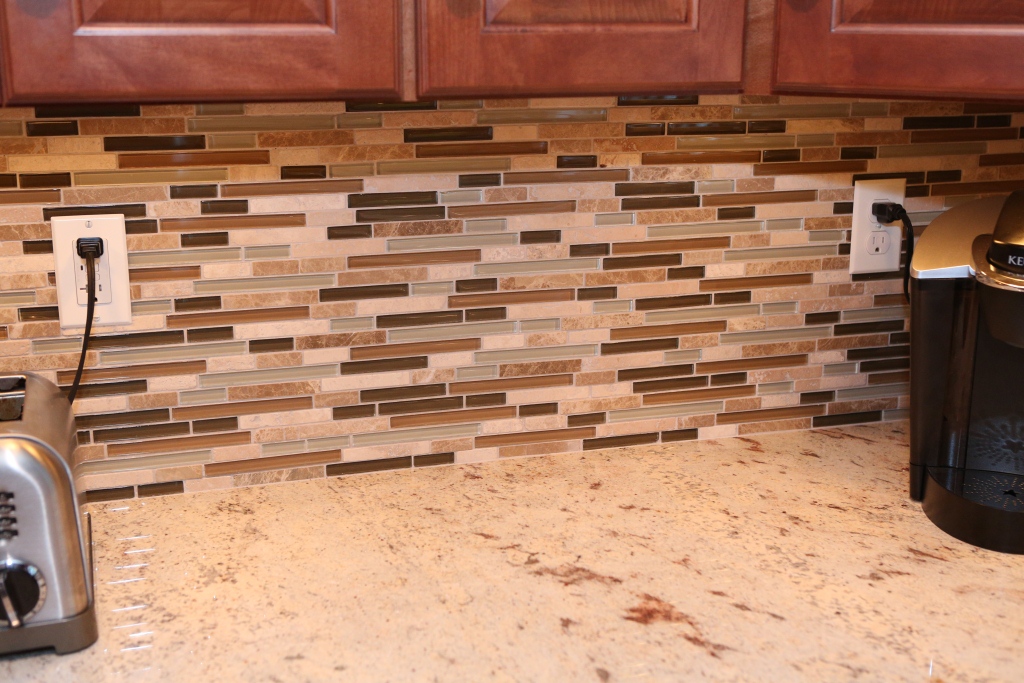 If you are remodeling your home and want to consider glass tile instead of ceramic for your kitchen or bathroom backsplash you might want to consider the following:
THE DESIGN
With so many choices of glass tile available in the market, you need not be constrained in your glass tile backsplash design. Whether you are going to do it as DIY or require a skilled or professional craftsman, always remember to consider the following:
The design contributes to the ambiance of the surroundings.
The design complements existing features and furnishings.
The design does not deter cleaning or make it difficult.
The design creates the illusion of space rather than constrict it.
THE TILE TYPE
Should your glass tile backsplash design be in a single color, you can still have variety by using different types of glass tiles. For bathrooms, a fine type to use is clear glass tiles for your backsplash bordered with etched or bubbled glass for effect. For your kitchen, opaque glass tiles in either frosty or pearlescent are good for a backsplash with cabinet lighting underneath. You can also use frosted or bubble glass tiles for themed room backsplashes or for offset bands.
TILE COLOR
Monochromatic or single color glass works best with metal or glass covered wood. You can also use translucent glass block columns to section your backsplash then cover the entire field with specialty opaque glass tiles in blue or green. If your budget permits, use bubbled glass tile with a contrasting opaque glass field.
MOUNTED GLASS TILE
When considering doing the backsplash as a DIY project, you might want to consider mounted glass tile. These are easier to install especially if you are using a single glass tile type. Simply peel of the wire mesh or paper backing or use scissors to cut the wire mesh for corner installations. You don't need to use a tile saw.
UNMOUNTED GLASS TILE
If the backsplash field design you have in mind uses crazy cuts or varying sizes of glass tiles to achieve a mosaic pattern, use unmounted glass. These often require the use of a tile saw to shape the tile as desired. Unmounted glass tiles are not recommended for the DIY installations and must be undertaken by a skilled or professional craftsman. This is to avoid having the cost of redoing the backsplash run into several hundred dollars.
If you insist on doing it yourself, then consider using mounted glass of varying sizes. These are available in many stores but are a little bit more expensive. However, these are easier to install and require less skill than using unmounted tiles. If you carefully plan your design around the sizes you intend to use, some glass shops actually sell mounted glass in mixed sizes like a large center glass tile surrounded by smaller tiles or alternating opaque and clear glass tiles.
Overall, backsplash glass tile is a wonderful idea for a bathroom, kitchen or any other room that you want to be sleek and easy to clean. The tile design can be simple or ornate, monochromatic or multi-colored and of varying types and sizes. It can be all glass from floor to ceiling or mixed with ceramic tiles. And finally, it can be trendy, sleek and elegant.