Posted by Mike Belk on Sep 21, 2020
Buying tiles for your home may seem easy, but it can be quite challenging. There's more to tile shopping than just the colors, patterns, sizes, and cost. You need to consider several factors in purchasing tiles, be it from a brick-and-mortar tile store or an online tile store .
Let us help you plan for your tile-shopping through this article! Today, you'll learn 10 things to consider when shopping for new tiles. Consider this your ultimate guide to purchasing affordable and stylish tiles for your home!
1. Select an appropriate tile material.
What kind of tile material should you use for your home? That depends on where you will install the tiles. There are five tile materials you can look into:
Ceramic
Porcelain
Vinyl
Glass
Stone
Metal
Ceramic and porcelain tiles are cheap, durable, and the most preferred tiles used in any part of the home. Many people confuse ceramic and porcelain with one another due to their similarities. But their main difference is water absorption – ceramic absorbs more water than porcelain. Ceramics are more suited for interior use, while porcelain is fine for both interior and exterior uses.
Vinyl tiles are waterproof and are a good choice for bathrooms or wet rooms. Meanwhile, glass tiles are quite delicate and are the perfect choice for accents.
Stone tiles are great for flooring. If you want to shop kitchen backsplash tiles , natural stone tiles are also a good option. These tiles have a natural beauty that adds an elegant touch to your floors or walls. They're also durable, hard-wearing, and a bit more expensive than other tile materials.
Finally, metal tiles are often made from copper mosaics and stainless steel. These tiles add a touch of elegance and style to any room. They work well on their own or as complementary accent tiles to more traditional tile materials. Metal tiles are commonly used in kitchens.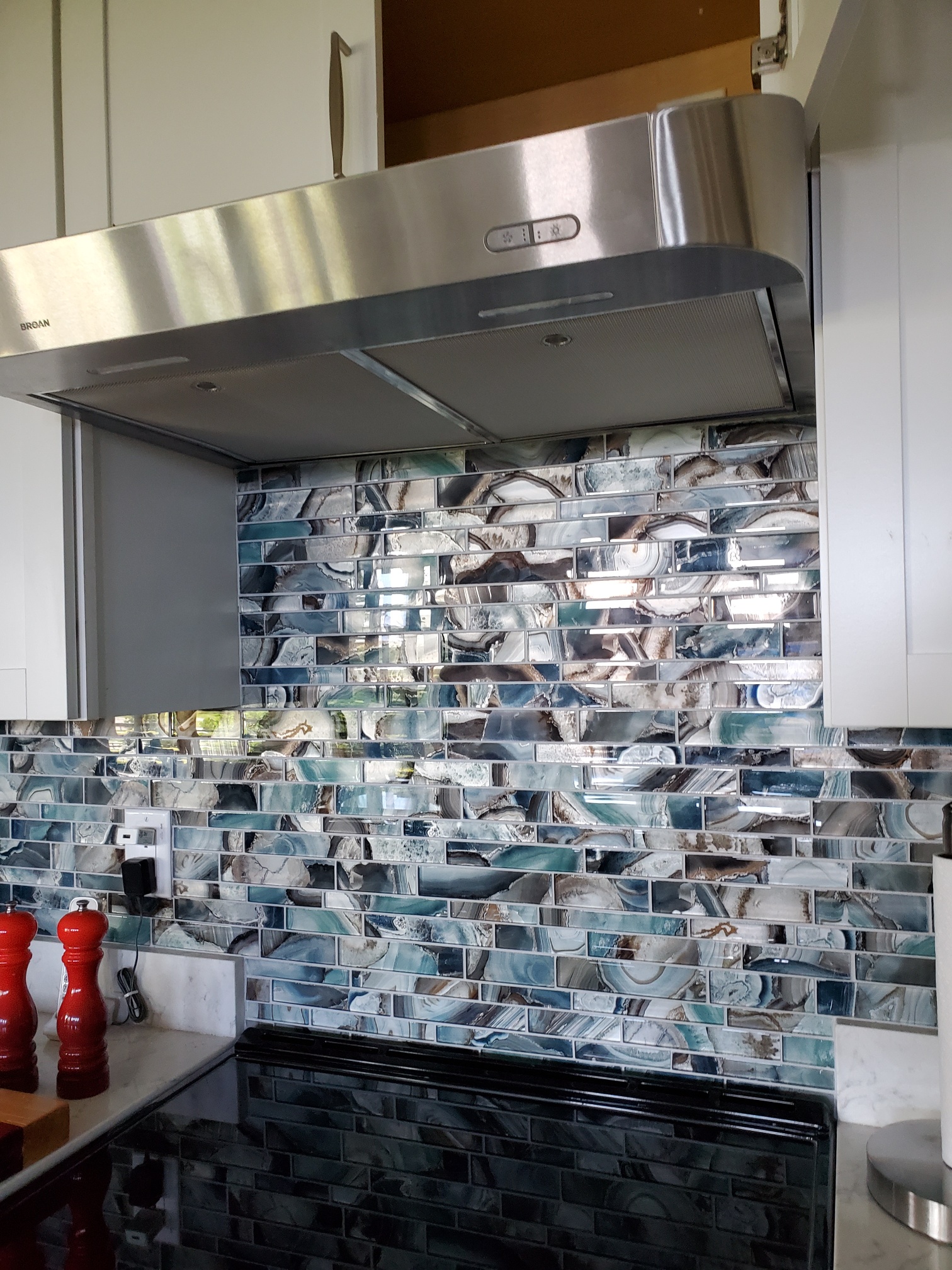 2. Choose your tile color scheme or design.
Next, determine which tile color scheme and/or pattern to use. This decision is essential because color can influence your room's overall aura and attitude.
Go for lighter colors if you want to create an illusion of largeness in your room. Meanwhile, darker hues are more suitable for open spaces. Make sure that you have ample lighting if you want to use dark-colored tiles to prevent the color scheme from overwhelming your space's existing color palette.
Thinking that one solid tile color doesn't give life to your room? Then, don't limit yourself to it! A gradual contrast in tile colors may also be used for high-traffic rooms such as your living room. These tiles will create more depth and give a lovelier character to the room. Not to mention that a little color contrast can help conceal some dirt on your flooring!
You may also choose tiles with subtle designs to blend in with your solid-color options. Select an accent tile if you want to inject bolder colors and designs to your room. You can always build the color scheme around such tiles.
Remember to complement your room's existing color scheme so that the tiles would blend in well with the overall room design. Keep in mind that your chosen tile color can powerfully transform the entire room's look!
3. Determine the appropriate size and shape for your tiles.
While this may be a common parameter in choosing tiles, it's definitely worth emphasizing. Tiles come in various sizes and shapes to suit your floors, walls, bathrooms, or backsplashes. It's quite challenging to select the right tile size and shape for a particular room!
Tile manufacturers offer a dizzying range of tile sizes depending on the tile material and the intended use. Sizes range from small mosaic tiles sized 1.27x1.27 cm to large 90x90 cm tiles. Size 45x45 cm is among the standard tile sizes often used in home flooring. Tiny mosaic tiles with unique designs are great for backsplashes and bathrooms as well.
Most tiles come in square and rectangular shapes. Large square tiles have become a staple choice in floorings. Rectangular tiles are becoming more popular today thanks to its modern look.
Circular and hexagon-shaped tiles are also available for a fresh aesthetic design. Such tiles can be purchased from a physical and online glass mosaic tile store .
Planks are also another option for an updated modern feel; it's mostly used for wood-look tiles that mimic the appearance and texture of real solid hardwood.
Again, you shouldn't be limited to one tile size and shape. Some tiles such as the 60x90 cm ones offer a great aesthetic as they can be mixed with other tile formats! It can be laid together with 60x60 cm and 90x90 cm tiles. The result is a wonderful pattern like a basket weave.
Can't seem to decide which size and shape are best for your project? A good tile shop can offer you choices based on your project specifications. They can suggest possible tile shapes and sizes that'll suit your vision and your actual home. You'll also get recommendations and ideas for styling your tiles!
4. Decide which tile finish to use.
After determining the tile's material, color, design, size, and shape, it's time to think about your desired tile finish. You can choose from four different finishes:
Glazed
Unglazed
Polished
Textured
Tiles with a glazed finish are common for most ceramic tiles. Glaze is applied to protect tiles from stains and moisture. Glazed tiles work well in living areas, bedrooms, and spaces that are less prone to wetness and moisture. Note that glazed tiles may turn slippery when wet, so it's better to use textured tiles for bathrooms, kitchens, and wet rooms.
Unglazed ceramic tiles skipped the glaze finish after firing. The result is a more natural and earthy-looking tile. Many people now prefer the natural look that unglazed tiles offer. However, they require the utmost care and maintenance because they absorb liquid and dirt faster than their glazed counterparts.
Porcelain tiles usually come in polished finishes. Use them if you want a sleek and flawless surface, especially on the floorings. Polished finishes are also easy to maintain.
Want to add some depth to your tiled walls? Go for tiles that have a textured finish! Porcelain and ceramic tiles can be enhanced with some design and texture. These tiles are best used in rooms with neutral schemes to create a lovely texturized space with a subtle industrial vibe. Textured finishes can be used on walls, backsplashes, and bathroom or wet room floors.
5. Select an appropriate grout.
Grout refers to a spreadable cement-based mixture used to fill in the spaces in between each tile after they are laid down. It seals the tiles' seams so that water and debris will not seep down through the underlayment.
There are four different grout types to choose from:
Unsanded
Sanded
Quarry-type
Epoxy
Unsanded grout is used to fill in thin grout lines less than 1/8" wide. It's also recommended for most kinds of glass tiles, delicate surfaces, and polished or honed stones. It works well on scratchable surfaces without damaging them since this grout doesn't have sand in it. Sealing the tiles that use unsanded grout is optional.
Sanded grout is the commonly used filling material for most tiling projects with joint sizes of 1/8" to 3/8" wide. It contains fine sand and is based in Portland cement. These substances help create a tight lock and sturdy joint in between the tile crevices. Sanded grout must always be sealed after application to prevent water seeping through the back of the tiles.
Quarry-type grout is almost similar to sanded grout but uses coarser sand in the mixture. It can be used for tiling projects with joints 3/8" to ½" wide. Consider sealing delicate and natural stone tiles first before applying quarry-type grout to protect them from damage.
Epoxy grouts contain no sand or cement. It uses epoxy resin, hardeners, and silica fillers instead. Epoxy grouts are quick-setting and should be used for locations that need protection from stains, greases, and acids. This grout type is commonly used in kitchens and tiled countertops.
It's best to consult the tile store staff for grout recommendations depending on your chosen tiles. They can provide you a grout coverage chart and a grout calculator to estimate the approximate amount of grout you'll need to complete your tiling project.
6. Find a seller with an extensive range of tiles to choose from.
We've already tackled the tile-related factors on the first half of this list. Now, let's move on to the store-related factors to keep in mind.
You should look for a store with a wide range of tiles to choose from. Many brick-and-mortar tile stores do carry lots of tile collections already, hence, this tip is especially important when shopping for tiles online.
A good online tile shop offers an impressive array of tiles with varying sizes, shapes, color schemes, designs, and textures. You'll likely find the tiles that resonate with your needs and specifications when you've got plenty to choose from!
Worried that a store has too many tile collections? Don't worry because the knowledgeable staff is always there to assist you. You may ask staff from a physical store for their recommendations depending on your needs. Meanwhile, chat with online agents to help you select the best tiles from an online tile store.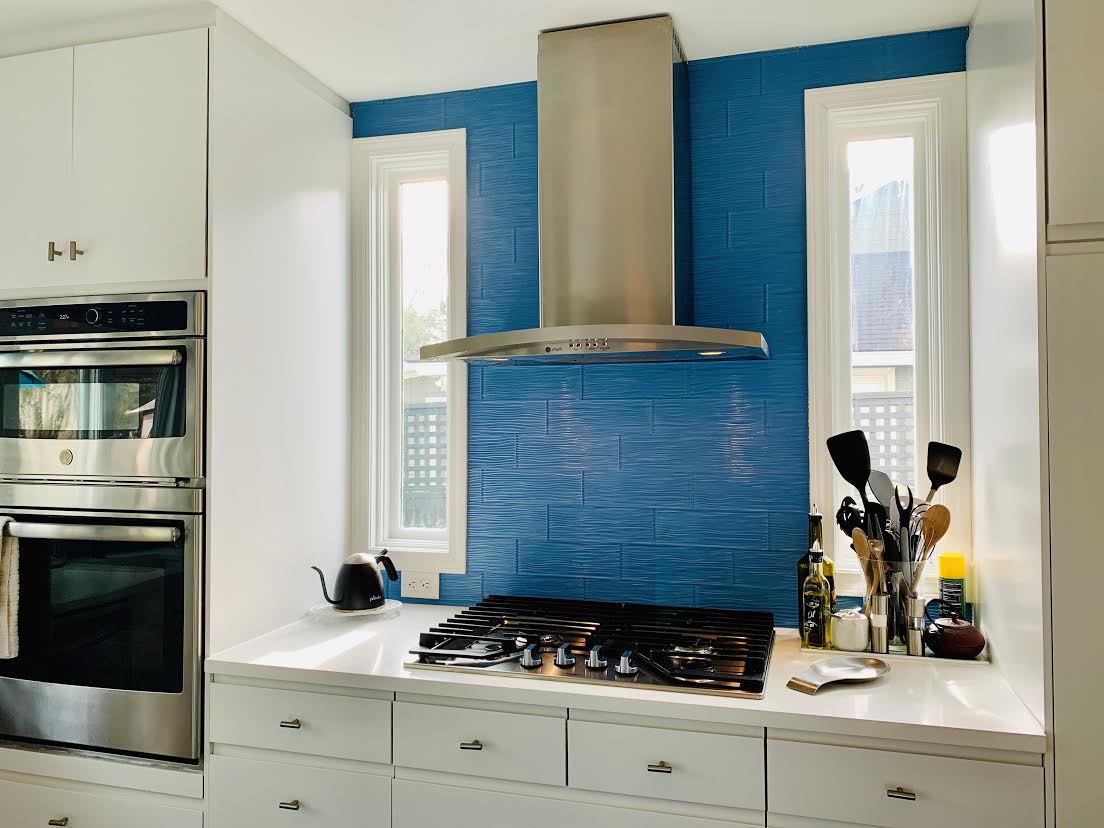 7. Purchase tiles from stores with positive reviews.
Let's say you want to update your bathroom's ceramic tiles. Would you choose a store that has a relevant amount of not-so-good reviews? Of course not, right? You'd consider going to a ceramic bathroom tile store with awesome reviews instead!
Use the Internet to search for physical or online stores that have good reputations. Google Reviews and Yelp are two sites that can help you find a "positively-rated tile store near me". These are reliable platforms that offer non-biased reviews to help you make informed tile choices and purchases.
Stores such as BELK Tile has great reviews from satisfied customers. These positive ratings stem from the store's wide selection of tiles, efficient service, fast shipments, and responsive customer service. Staff in the showroom and online store are always ready to help you find the perfect tiles for your project. They also have an updated website and upload new collections to their online tile shop regularly.
8. Go for tiles created by leading brands.
Tiles are a long-term investment for your home. As such, it's wise to purchase premium tiles from renowned names. Leading brands have tiles that look amazing and last long as well.
Some homeowners automatically think that branded tiles are expensive. Well, they are pricier than tiles made from less-known manufacturers. However, branded tiles are more durable and will cost less in the long run since you don't have to pay for rigorous maintenance, repairs, and renovations. Well-known brands also create a wide variety of designs, color schemes, and interesting tile shapes, something that lesser-known brands may not have.
For instance, BELK Tiles carry different brands such as Soho Studio, Giorbello Tile, Unique Building Concepts, and many more. These brands have high-quality tiles in every material, color, and design possible.
9. Check an online store's physical address before finalizing your purchase.
Some customers want to conveniently order online even from a physical store. That's why if possible, look at an online store's physical address before shopping around or finalizing your order. Look for a local tile supplier that preferably has a showroom as well.
A nearby supplier will save you from the stress of waiting for long tile shipments from another state. Also, it'll be easier to reach should you have any concerns that need to be discussed physically in-store.
10. Find a tile shop with quality customer service.
Sometimes, you may run into problems after purchasing your tiles. It could be a different tile design or color, a few pieces of broken tiles, or a delayed shipment. Hence, you should go for an online tile store that has a working customer service hotline, chat support, or email support. This will make your inquiries and item exchanges hassle-free.
The Wrap-Up
Shop for your new tiles smartly by following our 10 things to consider when shopping for tiles. Always do your research before deciding on a tile supplier to partner with, too. It's best to shop kitchen backsplash tiles, ceramic bathroom tiles, and floor tiles from a reputable shop with both a physical showroom and an online shop, just like BELK Tiles!
Designation: Founder & CEO
Bio: A graduate of Ohio State University with an MBA in Business, Mike Belk has been in the tile and stone industry for over 20 years. Mike is the owner and founder of Belk Tile. He has become one of premier tile experts in the nation. Not only does Mike love every aspect of his job, he strives ensure your experience is the very best. He runs a successful blog and, when not immersed in the world of tile, is an avid golfer and wine maker. Mike enjoys interacting with customers and wants to hear from you today. Make sure to check out his
podcast of Tile Talk by Mike Belk.
---