Posted by Mike Belk on Jan 24, 2020
Do Glass Subway Tiles ever go out of style?
A familiar feature in many homes, may they be vintage or modern, is the use of glass subway tile. It is a rectangular, brick-like, usually polished tile that is commonly used in kitchens, bathrooms, and powder rooms. Its appearance is reminiscent of the tiles used in subway stations during the 1900s.
From its first launching to the present, the glass subway tile remained to be a classic in residential design. However, with the vast selection of furnishing materials and techniques constantly emerging in the market today, will the glass subway tile go out of style ?
Glass Subway Tile has a Timeless Visual Appeal
When looking for furnishing materials such as tiles, many homeowners and designers usually pick those that look trendy yet will not easily go out of style. The simple yet chic appearance of the glass subway tile makes it trendy regardless of the era it was used. From the retro design aesthetics of the 20 th century to the ultra-contemporary homes commonly designed today, there is always a glass subway tile suitable for any time and style. Its ability to adapt to the changing times and trends is a huge factor for its timelessness.
Glass Subway Tile is Diverse and Versatile
One reason why many fads fade is that they cannot fit in with the changing times. You won't have a problem with that with glass subway tiles. Aside from its ability to adapt to different styles, it also offers diverse and unique designs. One cannot simply run out of choices when it comes to glass subway tile, as it is commonly available in different colors, patterns, and textures.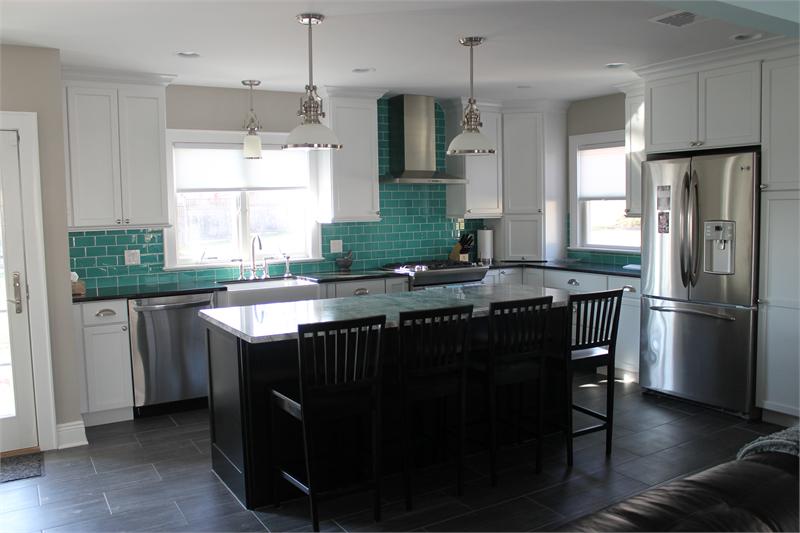 It can also be assembled in different ways. From herringbone to the usual horizontal layout, it has many design possibilities that can reflect one's personality and overall aesthetic preferences. Since a home mirrors one's life, character, and feelings, it must be designed in such a way that fits the owner. With the glass subway tile's variety of designs, there is always one or a couple of designs that can fit in both the current trends and the owner's preferences.
Furthermore, the versatility of the glass subway tile also allows it to be combined with many other types of tiles and furnishing elements. This goes hand in hand with adaptability, as both characteristics make room for more creative designs. When a material is adaptable and versatile, it tends to remain as a trend for a long time. The same principle can be applied to the case of the glass subway tile, which already lasted more almost two decades. Not only will it never go out of style, but it may also even start new trends or re-introduce old designing styles that are long forgotten.
Glass Subway Tile is Durable and Practical
Aside from its classic visual appeal, the glass subway tile will never go out of style due to its durability and practicality. Like how the ever durable sweatpants and rubber shoes remained to be wardrobe staples despite the changing times, the glass subway tile does not easily chip or fade like paint.
Moreover, its polished finish also allows more light to reflect through it. This makes any room brighter; therefore more efficient. Since it is commonly used in areas where adequate lighting is needed, this characteristic makes it practical to use. Practical and durable materials often stay with their owners for a long time, which can make them trendy for a prolonged time.
As glass subway tile requires little to no maintenance at all, this does not only save time and effort but also money. Since many homeowners nowadays constantly seek both affordability and class, they are on-the-lookout for materials that are budget-friendly yet serve their purposes well. As long as these two factors will remain to be considered in choosing the right home materials, the glass subway tile will remain viable.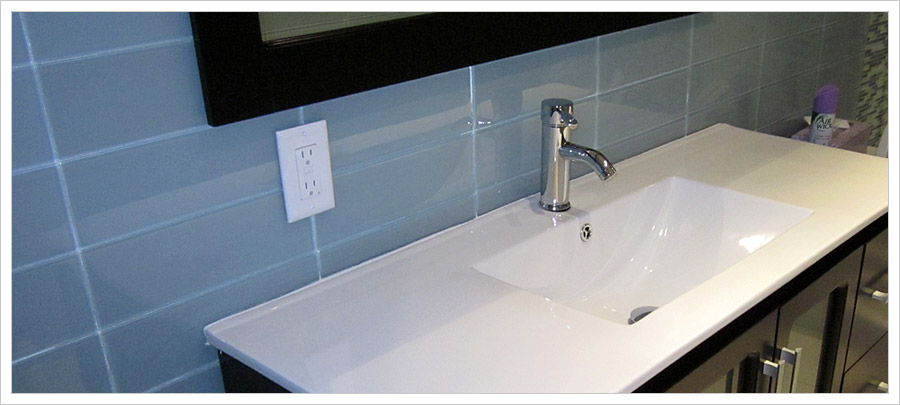 The Glass Subway Tile Verdict
Many design innovations and strategies have been emerging in the past few years, which is why some old-fashioned materials are no longer as ubiquitous as they used to be. However, the humble glass subway tile maintained its status as an essential element in residential design even after the emergence of a number of new and modern design materials. Combining beauty and strength, the glass subway tile remains to be a staple furnishing material in many homes. This further proves its consistent high quality and timeless visual impact to the public despite the changing times. With craftsmanship, well-thought material selection, design techniques, and proper maintenance, the glass subway tile will remain to be an intangible legacy of a timeless and classic home.
Designation: Founder & CEO
Bio: A graduate of Ohio State University with an MBA in Business, Mike Belk has been in the tile and stone industry for over 20 years. Mike is the owner and founder of Belk Tile. He has become one of premier tile experts in the nation. Not only does Mike love every aspect of his job, he strives ensure your experience is the very best. He runs a successful blog and, when not immersed in the world of tile, is an avid golfer and wine maker. Mike enjoys interacting with customers and wants to hear from you today. Make sure to check out his
podcast of Tile Talk by Mike Belk.
---