Posted by Mike Belk on Aug 02, 2018
Aside from glass tiles, a backsplash can also be made of ceramic, wood, marble, or even metal tiles. However, many people prefer glass tiles over these other materials because of the many benefits that this kind of material provides. To learn more about the benefits of kitchen backsplash made of glass tiles, you should check out the following paragraphs.
Compared to other types of materials used for backsplashes like metal tiles, glass tiles are easier to install. All you need to do is to apply the mortar over the wall area where you want to install your backsplash. Place the tiles one by one, making sure that you choose a good design among the numerous glass tile backsplash designs. Once the tiles are installed on the wall, apply grout in the spaces between the tiles to keep the surface smooth and even. You can hire a professional to do this for you or you can do it yourself.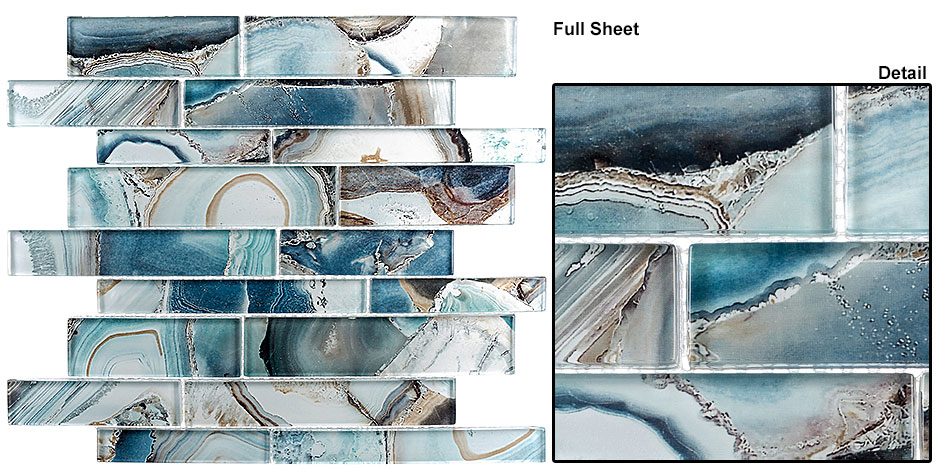 If you install a glass tile kitchen backsplash, you will not have a hard time removing dirt and stains on the tiles because glass is easy to clean. All you have to do is to get a clean damp cloth and wipe the surface to remove the dirt or stain. You can also use dishwashing detergent to keep it clean. No need to use a brush or other special cleaning supply and cleaner.
Glass tiles can be decorative because they come in many different colors and shapes. You can create different designs from a combination of colors and shapes. If you create a nice mosaic glass backsplash, you do not really need to put a lot of decorations in your kitchen because your backsplash can serve as a focal point or a colorful decoration.
Versatile
Eco-friendly
Glass tiles for kitchen backsplash can also be eco-friendly. You can buy scrap glass tiles and use them for your mosaic backsplash. You can even use shards of glass from broken bottles and other glass materials. This project will cost you next to nothing and is also good for the environment.