Posted by Mike Belk on Jan 06, 2023
It is estimated that 8% of homes have a swimming pool included on the property. This percentage is four households located in the United States, where pools are a desirable feature.
If you are installing a pool in your home, you may have thought of pool tile. This is a very important part of adding a pool to your home.
There is a huge amount of options that you have when it comes to choosing pool tiles. It can be difficult to know exactly what option is going to be the best fit for your pool.
Keep reading to find out what pool tile you should choose and what you need to consider.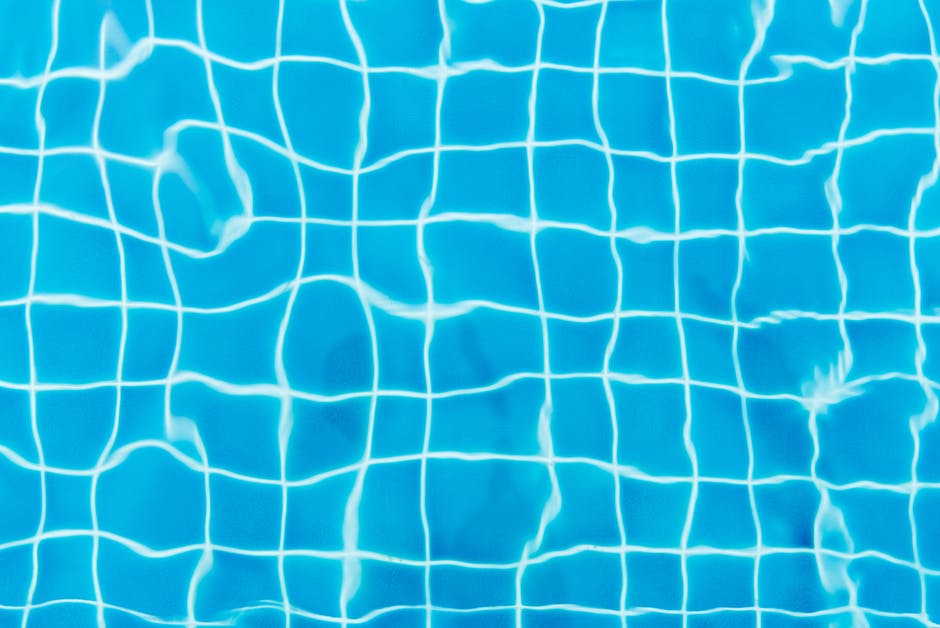 Where to Tile
One of the first things that you need to consider with your pool is where you are going to add tile. There is not going to be a one size fits all solution for this.
Every pool is going to have a different design that you have to keep in mind. Whether you are building a pool or installing tile to an existing pool, location is important.
This is something you need to decide on before ever starting to plan out your tile options. There are several areas where homeowners may want the tile to be included.
The most obvious place would be the ground surrounding the pool. This creates a nice walkway where you can get in and out of the pool without being on the ground.
This is a great way to manage water and clean up while giving your pool a professional look. But you may also choose to expand the places where you tile.
What you end up deciding on is going to impact your final decision. It is going to have a huge impact on your budget, and can't indicate what tiles you need.
If you are going to be hiring a professional to install the tile, you should get their help with this. A professional contractor will help you choose pool tile and figure out a location for them.
You want to keep function as well as appearance in mind when doing this. Tiles are functional for walking on but can also elevate your property.
Your Budget
The biggest factor when it comes to choosing pool tile is your budget. This is where a lot of people struggle because this is not going to be a cheap project.
Depending on how many tiles you need and the type of tile, this can get quite pricey. That is why it is important to decide on your budget before ever shopping around.
You want to do the math and figure out exactly what you can afford. This is going to help you sort through your options and pick what is most suitable for your budget.
You not only want to add up the cost of the tiles but the installation cost as well. If you are going to hire a professional, you should figure out how much this will add to that figure.
You also want to factor in other costs that could be quite sneaky. This could include things like preparing the ground, removing existing tiles, or other smaller details.
The good news is that there are all kinds of affordable online stores that you can use. These are often going to be much more affordable than going to a physical store to buy tile.
This is something you can keep in mind when making your budget. You may also be able to get a better price by ordering a larger quantity of tiles.
Consider the Pros and Cons
When you are deciding on your tile options, you need to look at the pros and cons. Every type of pool tile is going to have pros and cons that make a huge difference.
Tile for pools is all over and can be found in different styles and materials. You need to do your research on every option to figure out what has the most benefits for your project.
For instance, glass is a type of tile that you can find that is beautiful and dramatic. It is also very trendy and gives your pool a luxurious look and feels.
The downside to glass pool tile is that it is very costly. This is not a cheap type of tile, and it can come with significant slipping hazards.
Glass tile should not be used if you are on a tight budget or have children that use the pool. Pros and cons like these are important to consider when looking at tile options.
While stone tiles are the most common and give your pool a natural appearance. They are also resistant to slipping and seem to hold up better outdoors.
But some forms of stone tiles can be porous, resulting in them being harder to clean and maintain. Porcelain tiles are also common and have a unique and creative look.
They are a little pricey, but they are durable and easy to clean. They aren't entirely resistant to slipping, but they are safer than glass tiles.
Tile Maintenance
When you buy tile for pools, you have to consider how they will be maintained. This is a detail that many homeowners tend to forget when doing their pool design.
Maintenance of pool tiles is very important in keeping them looking like new. Unfortunately, not every kind of tile is going to be ideal when it comes to maintaining it.
This is something that you need to consider depending on the time you have to upkeep your pool tiles. Some types of tiles need to be cleaned regularly so that they won't stain or deteriorate.
Some types of tiles may not be ideal for certain climates if they are porous. This can also depend on how often you plan on using your pool since the tiles will get more wear and tear.
For the most part, the best option is choosing tiles that require minimal maintenance. Most people don't have the time to regularly maintain their pool tiles.
If you cannot commit the time to do this, you want to find an easier option. The good thing is that there are plenty of tiles that look nice and require little maintenance.
Decide on the Size and Layout
One of the nice things about pool tile is that there are different sizes to choose from. These sizes predict how many tiles you will need and how they can be laid out.
Most people think of the standard size that looks like bricks. These are very common and useful, but that isn't the only option that you have.
When planning your pool design, you may want to go with something more adventurous. There are all kinds of interesting tile layouts that you can create with different sizes and shapes.
You want to decide on the size, shape, and layout that you want for your pool. There are all kinds of pool tile ideas you can't get inspiration from to do this.
Once you have decided on this, you will know how many tiles you need. You will also be able to you more accurately choose the style that is going to fit your vision.
If you are on a budget, you will want to be very careful during this step. Different styles and sizes of tiles can start to become more expensive.
Specific layouts may also end up requiring more tiles in the long run. Special layouts and designs can also cost more if you are paying to have them professionally installed.
This is why it is so important to have a budget since things can get out of hand quickly. A lot of little expenses can't add up fast into one very large expense.
Choose the Color
You also have a lot of interesting pool tile colors to choose from. This is a great way to get creative and really experiment with what you have to work with.
The color of the pool tiles is often going to depend on the material. Glass, porcelain, and stone tiles are all going to have specific colors that you will find most commonly.
Stone tiles are going to be natural colors that average from sandy colors to darker colors. While glass and ceramic tiles come in a larger variety of bolder colors.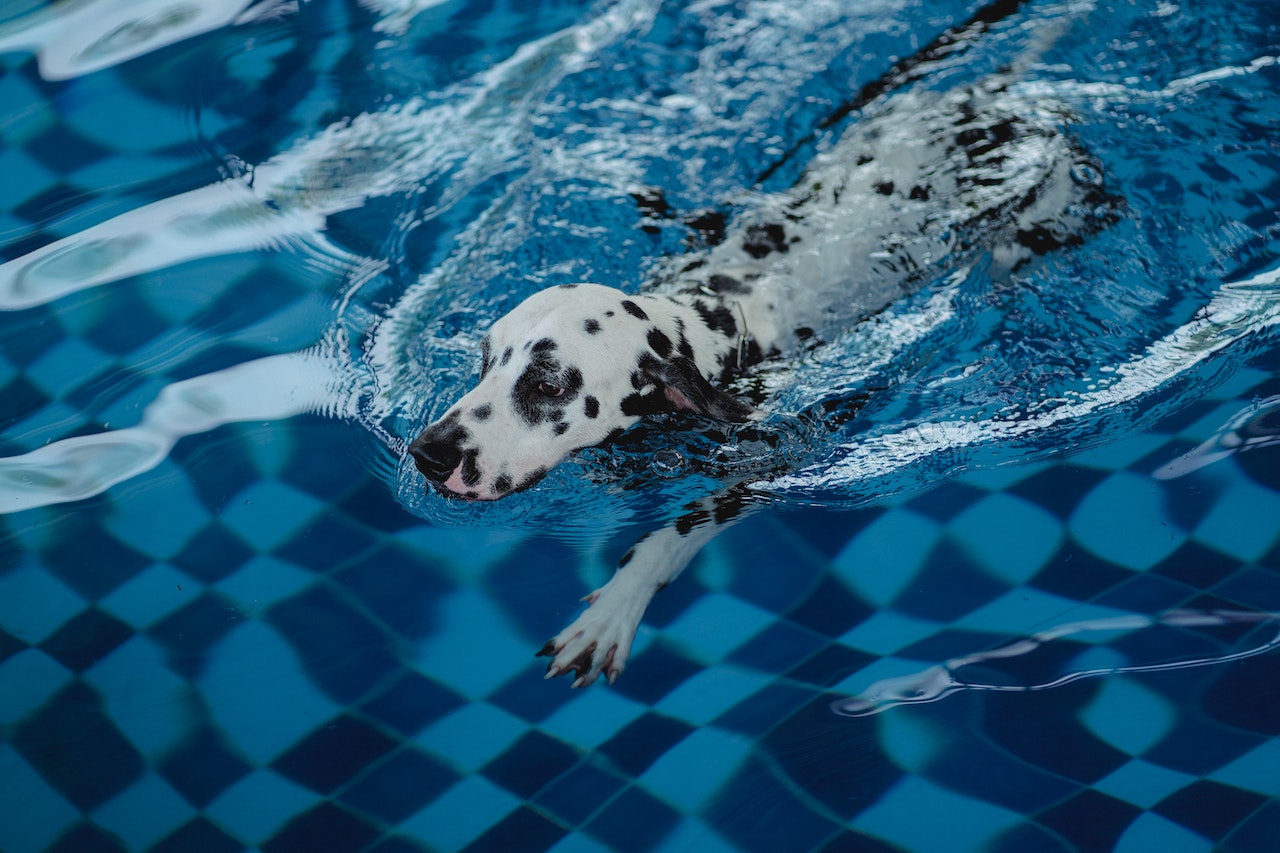 This can be a great way to elevate your pool design, even if you are on a budget. Pool tile colors won't usually raise the price too significantly, but they will make it look more expensive.
This is also a great way to elevate your pool design if you have children. They will be much more excited to go out and enjoy the pool if it has brightly colored pool tiles.
Keep in mind that you want your pool tiles to fit the rest of your property. You don't want the colors to clash with other aspects of your backyard or your home.
Keep Safety In Mind
It is easy to forget about safety when you are looking at options for a pool tile. But safety is very important since this is going to be an area where there is water constantly.
This is also very important if you have children that are going to be enjoying the pool. You want this area to be safe and designed for all of those little feet running around.
Because of this, it is absolutely necessary to choose slip-resistant tiles. Even if you don't have children, this is a good idea since anyone can slip on wet tiles.
You should also have the tile surrounding the pool in a way so that people can safely exit it. Every aspect of your pool should be designed for ease of use and safety.
If you have your heart set on an option like glass tile, this can be suitable for adult pools. These tiles should be in areas where there won't be a huge risk of slipping.
You would preferably have nonslip tiles surrounding the pool and glass tiles elsewhere. If you are installing the tiles yourselves, you need to be very careful that they are flat.
You do not want any tiles to be out of place or sticking out, as that is a tripping hazard. This is one of the many benefits of hiring a professional as they will know exactly how to avoid this.
Get Samples
Something you should do before making that big purchase is to buy samples first. Any good pool tile company is going to allow you to buy samples of their tiles.
This may seem like a waste of time and money, but it can be very helpful. Especially when buying tiles online, there is only so much you can see on the screen.
Buying a sample is the best way to get a real idea of how that tile looks in your space. You want to see it in person to find out if it is what you want for your pool design.
You also want to be able to see it in action next to the rest of your property. You may think a pool tile color is a good option, when in reality it may not be the right fit for your home.
How to Choose a Pool Tile Option
If you are installing a pool for your home, you may need to buy pool tile. This can be a difficult decision to make as there are so many options available to you.
Do you want to find high-quality pool tile? Contact us today at Belk Tile for all tile styles for your project.