Posted by Melissa at BELK Tile on Feb 01, 2018
Style that Tile with a glass liner bar for color!
A home isn't a home unless you give it that personal touch. Every homeowner knows that no detail is too small to overlook to give the house its very own unique style.
Backsplashes are important features of the home, particularly in the kitchen and bathroom. Sometimes though, plain backsplashes can just be so boringly ho-hum. But fret no more because you can always liven up your kitchen or shower backsplash with glass liner bars. There are many types of liners out there which can function as accents to a backsplash and glass liners are one of the best choices because they not only add that wonderful color accent, they also give an additional texture. Glass is a robust, thick and substantial material for accent bars and they are also finished, shiny and smooth.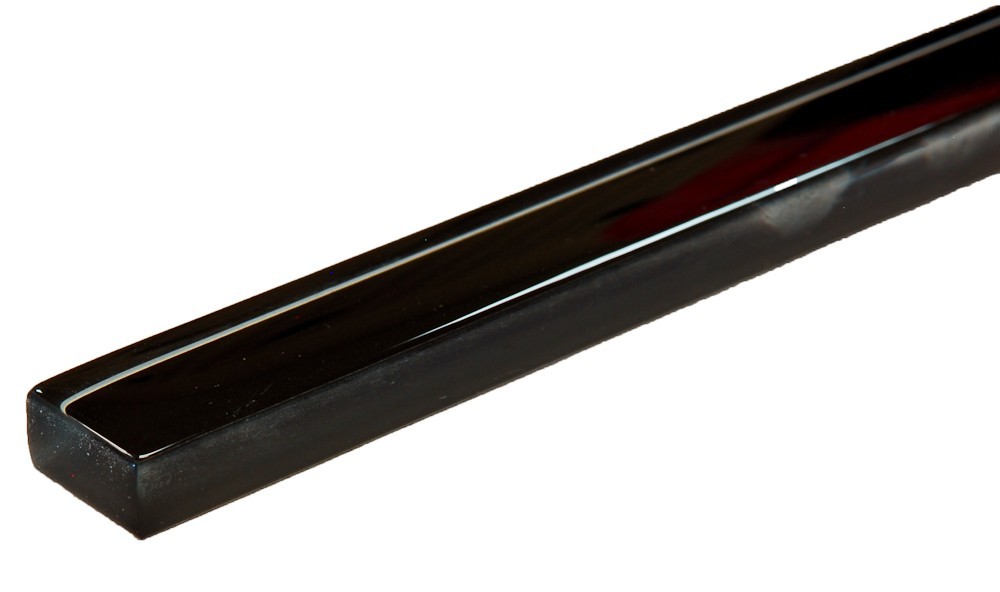 Glass liner bars with their many colors and jewel-like quality will surely give your kitchen or bathroom backsplash a sense of sophistication and dimension. And just because they are called bars that they are literally "bars" in design! There are many dimensions to choose from: cornice, mama, small, channel, flat and woodhouse are just but some of those that are available. You can also choose the width, height and length of the glass liner bars . Color choice also ranges in a huge variety of earthy or pearl tones for an understated look or you can go for those unexpected pops of color like jewel glass hues of ruby and peacock blues and even iridescent ones .
If you want to kick up the accent up a notch, you might also want to consider handcrafted glass liner bars which are really unique because of their eye-catching visual appeal and texture. These are custom-made to order so you can bet on the fact that they are really only one of a kind. Or if you want to be nature-friendly, you might want to choose glass liners that are made from recycled glass. They have that beautiful appeal of their own because of their composition.
Liner bars are usually packed and sold by the box. They are priced from $1.79 to $20 per piece depending on their dimension, color and size.
Backsplashes don't need to be simply functional features of your kitchen and bathroom. You can make them into statement pieces that will reflect your personality and style as a homeowner. Give it that additional oomph factor and integrate glass liner bars into their design.