Posted by Mike Belk on May 18, 2014
Stainless Steel Pencil Liners
Residing in a beautiful, well-furnished house is every homemaker's dream. It does not matter if the space is big or small. What is important is the utilization of space and arrangement of furniture to make the areas of the house more functional and at the same time stunning. In the kitchen, for example, a good enhancement to consider is to put up a backsplash on the kitchen wall. Not only does it provide protection from moisture and oil splashes, it is also a treat for the eyes.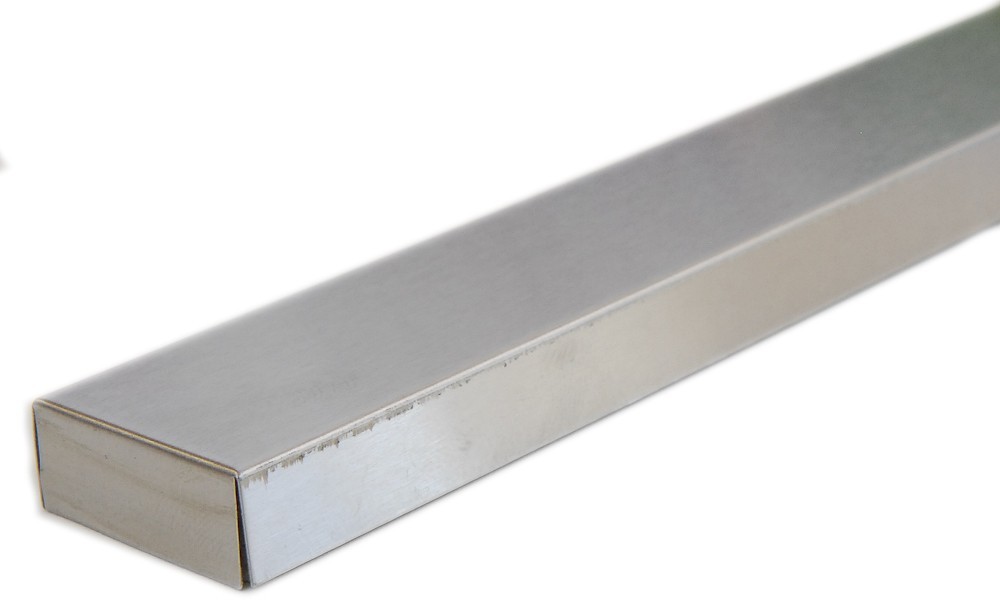 There are numerous types of backsplashes that are available in the market. They come in varying shapes, sizes, colors, textures, and materials. It is entirely up to the homemaker to decide which design would allow her to achieve the theme she is trying to pull off. For those who want to transform their kitchen from monotonous to chic while adapting a more sleek and modern look, the stainless steel pencil tile is highly recommended. It is a thinly cut, small, metallic tile that is smooth to touch and comes in varying shapes and sizes. It appears silver as it is the natural color of stainless steel. However, this is not seen as a drawback since silver is a neutral hue so it pairs well with every tint in the color spectrum. Homemakers prefer to utilize it as an accessory to the room, adding texture and variety. But it can also be used as a focal point, depending on the design and placement of the tiles. It fits quite well with stainless steel finishes in kitchens.
Use stainless steel pencil liner for edge
The idea of a stainless steel pencil tile as a backsplash has been gaining popularity during recent years. Many homemakers are interested in its earthly appearance. On the other hand, it is important to emphasize that this material is not utilized as a primary tile. Rather, it is used as a border for a tiling design that mixes well with porcelain.
Metal Pencil liner for accents
The thing about a stainless steel pencil tile is that it is light, durable, low maintenance, and resistant to rust. These qualities make it ideal for the moist and busy environment of the kitchen. Furthermore, it is reportedly easy to install. So homemakers who wish to save on the cost of human resources may install the tiles themselves.
The popularity of the stainless steel pencil tile is expected to increase in the following years. Not only is it a practical choice, it also provides that bit of personality every kitchen needs.