Posted by Mike Belk on Mar 26, 2020
Here's Everything You Need to Know about Natural Stone Listellos
Aside from installing an interesting backsplash or a brightly-hued shower tile, did you know that you can actually do more than that? Add a touch of beauty and elegance to your kitchen and bathroom wall tiles by accentuating them with a linear array of natural stone Listellos!
What exactly are Listellos?
Whether you're in it for the "aesthetic" or for the functionality, stone border tiles like Listellos can help you achieve that picture-perfect interiors without spending a fortune.
For starters, Listello is the Italian word for a "decorative border." In particular, it refers to patterned and prefabricated stone, metallic, or ceramic borders.
While all Listellos are considered to be decorative borders, not all decorative borders are Listellos. So, how can you differentiate which is which? Here's how: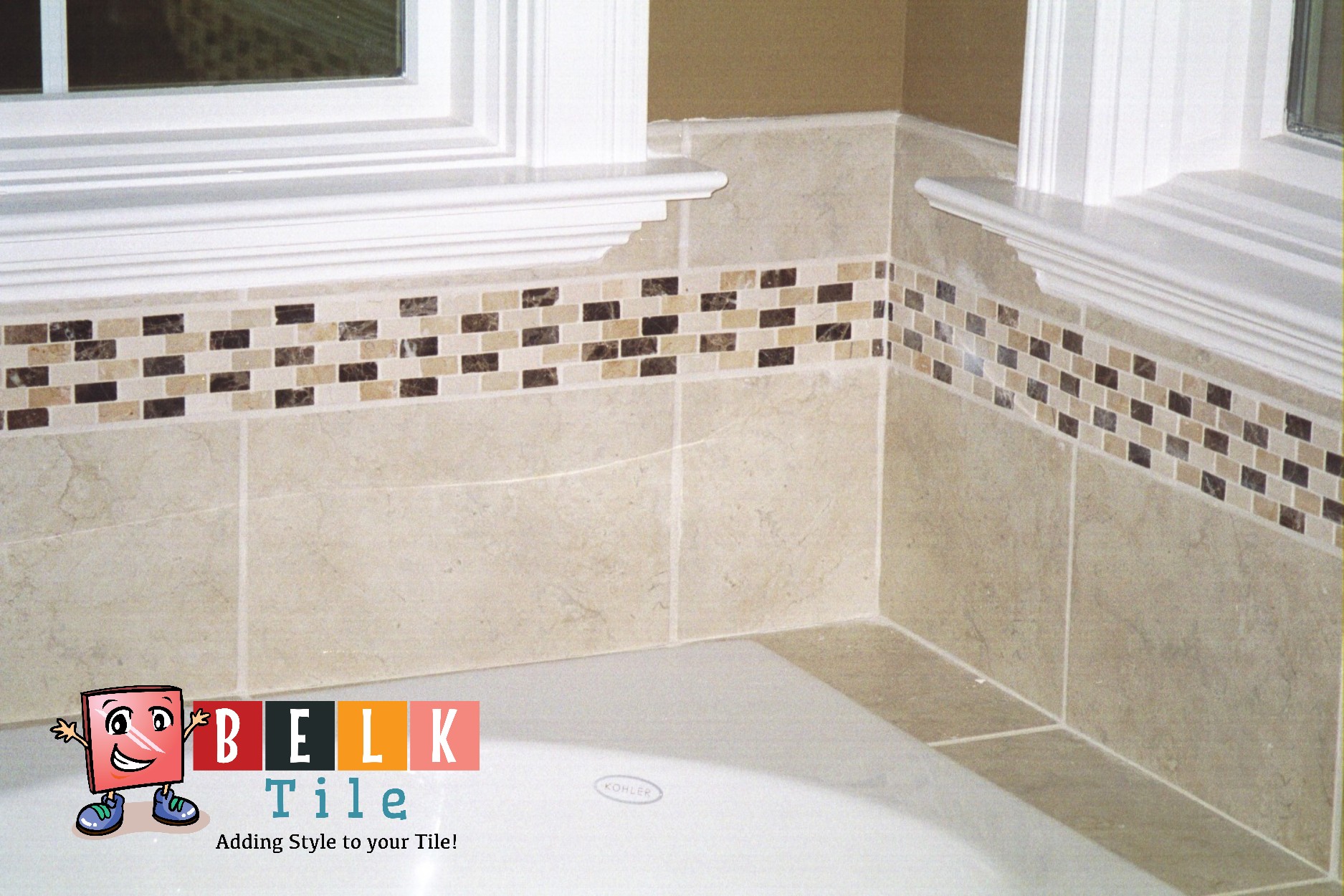 What materials are used in Listellos?
From ceramics, metal, glass, porcelain, to natural stone, you'll never run out of choices in choosing the perfect decorative Listello for any corner of your home. However, if you're looking for a material that contains the right balance between functionality and beauty, then natural stone Listellos are the way to go!
Given that you have thousands of natural stone textures in the world to choose from, we've rounded them up to the five best natural stone materials to look for in a stone Listello:
Granite
By far one of the most common materials for kitchen countertops, a granite decorative Listello is perfect for those looking for a dramatic touch to their interiors. Since granite is almost always polished with occasional matte or flamed textures, you can easily match it with the look you may be going for. Whether you're venturing into an effortlessly elegant style or a mysterious luxury look, its large mineral chunks of black, gold, red, and white can make your countertops look rich in an instant.
Limestone
If you're looking for a rich, sophisticated, and effortlessly elegant addition to your walls, then a limestone Listello is the best way to go. Limestone Listellos are typically available in warm neutral hues like gray, creamy white, taupe, gold, green, and brown.
To complete its neat aesthetic, it also comes with straight, clean edges that are occasionally brushed and/or polished. With its refined yet intricate texture, it can easily elevate any traditional and contemporary wall design.
Marble & Onyx
With a wide variety of color choices like black, blue, brown, green, pink, red, rust, white, yellow, and more, you'll never run out of Marble and Onyx stone border tiles to choose from. The polished, occasionally honed or brushed finish can make your backsplash and/or shower tiles are the epitome of class, luxury, and elegance with minimal installation.
To make your Marble and Onyx stone Listello truly stand out, you can even incorporate it with dramatic and backlit lighting.
Slate & Quartzite
For those venturing into rustic, earthy interiors, then Slate and Quartzite's naturally flaky layers can add a touch of rawness into your wall tiles. These natural stone Listellos are available in various earth colors like black, blue, brown, copper, gold, rust, silver, and white to perfectly accentuate your equally rustic tiles.
Travertine
If you're looking for a Mediterranean or Roman touch to highlight your home's rustic interiors, then a Travertine decorative Listello can be an excellent choice. With its warmly rich and weathered texture of chiseled and tumbled edges, a Travertine Listello can easily up your wall tile game without doing much work.
Where can you put Listellos?
Although Listellos can be installed in any room, they are usually used in bathrooms and kitchen tiles. In particular, decorative Listellos are a common sight in backsplashes and shower tiles as "texture dividers" between wall tiles and their adjacent concrete finishes.
Can you create your own stone Listello?
Although the word "Listello" by itself can sound quite intimidating and fancy, you can actually create your own! The first step is to buy a mesh-mounted mosaic that matches your existing backsplash or shower tile. Then, cut it into linear strips. That's how simple it is!
Apart from adding a subtle hint of eye-catching pattern in your walls without overwhelming your space, adding a decorative Listello also creates a strong, definitive contrast between the different wall treatments in your home. Hence, it allows each and every texture to stand out without looking overdone.
Natural stone vs. natural variation – why it matters
Especially if you've just recently started exploring natural stones, you might be confused how the samples you've gotten look slightly different from the stone Listello you've received. Here's a quick explanation why – since natural stones are by-products of nature, no two pieces will look exactly the same. Even two natural stone samples acquired from the same quarry site, cut from the same block, and packaged from the same box can look entirely different from each other!
While this alone might tick buttons for some, this can actually be a unique touch to an otherwise generic home. However, here are three pointers to remember before purchasing natural stone Listellos:
Don't make stone or tile-related purchases purely based on promotional images or publications - especially if they're from the internet. Since the tiles' or stones' hues can change based on the lighting, editing software, and environmental circumstances where the images were taken, you might not get exactly what you've seen.
Always ask for a sample coming from the current batch to see how the decorative Listellos you're about to order looks like at present. This is because natural stones of different batches can have varying hues, veining, and overall look.
If you're particular about the consistency, you might want to look for natural stone options with relatively low variations.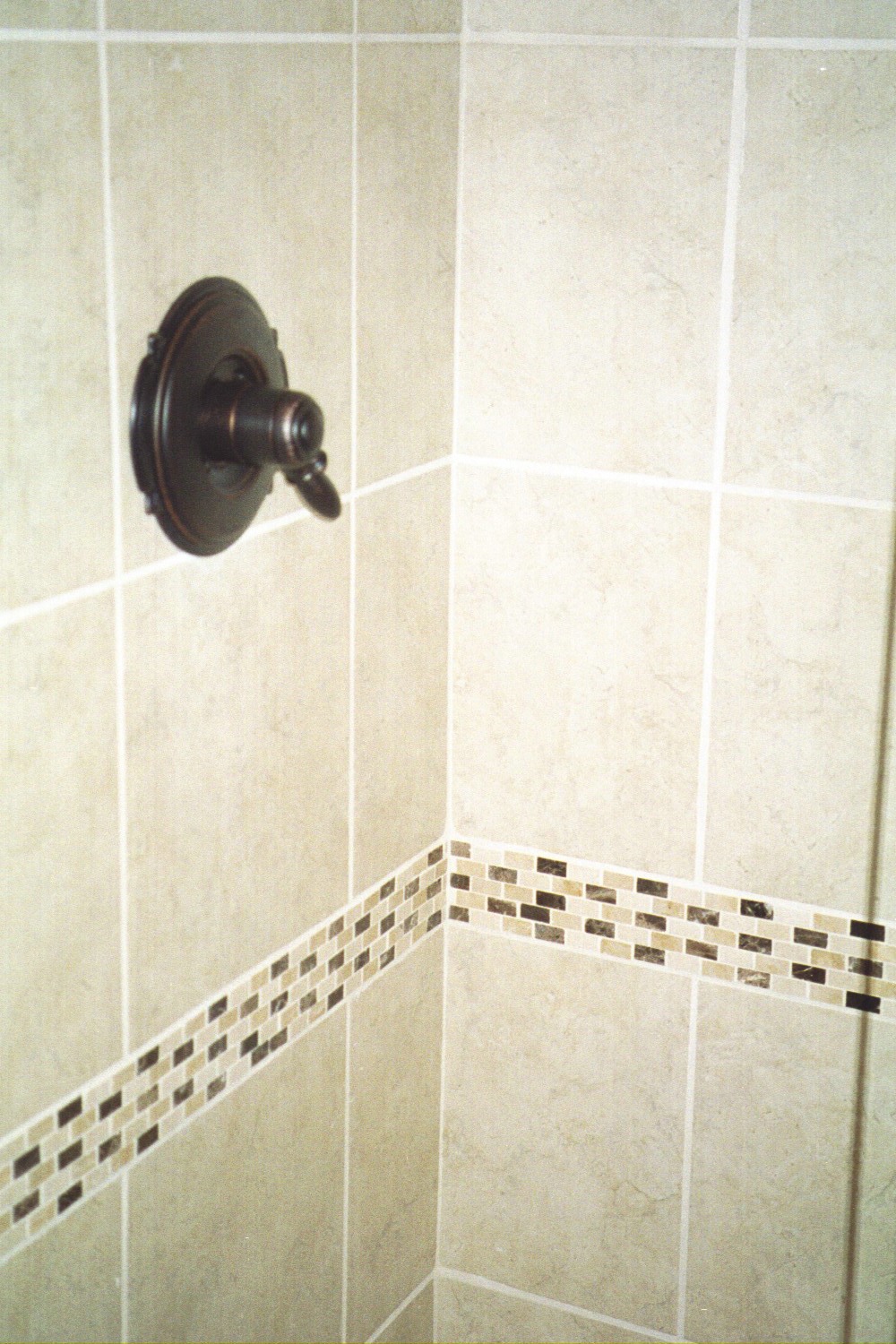 Natural stone Listellos - are they worth the purchase?
While decorative Listellos are available in different materials, shapes, and sizes, opting for a natural stone one can bring a touch of timeless elegance to your home with minimal installation, budget, and maintenance. Elevate your kitchen and bathroom interiors with a few strips of natural stone Listellos and showcase your fun and creative eye for show-stopping interiors.
Designation: Founder & CEO
Bio: A graduate of Ohio State University with an MBA in Business, Mike Belk has been in the tile and stone industry for over 20 years. Mike is the owner and founder of Belk Tile. He has become one of premier tile experts in the nation. Not only does Mike love every aspect of his job, he strives ensure your experience is the very best. He runs a successful blog and, when not immersed in the world of tile, is an avid golfer and wine maker. Mike enjoys interacting with customers and wants to hear from you today. Make sure to check out his podcast of Tile Talk by Mike Belk.
---