Posted by Mike Belk on May 31, 2018
A tile backsplash is a technique in interior designing that could improve the décor of your home, especially in the kitchen and bathroom area. It refers to the installation of tiles to protect your walls primarily from water splashes.
However, tile backsplashes are not limited to the kitchen or bathroom area. Although the main use of this technique is for protecting the walls of water splashes, you can use it anywhere in your home. You may use it to refurbish your fireplace, or give a new glimmering effect to your walls.
There are different kinds of tile backsplashes, and one of them is the glass tile backsplashes. How can this type of tile backsplash improve the décor of your home?
With glass tiles, you create an illusion of wider kitchen space or any space in your home. Glass tiles reflect light from the surrounding environment, which make your space look brighter and wider. So that when you feel suffocated with cramped space, consider installing reflective glass decorative tiles to give your home a spacious feel.
Use the glass tile backsplashes to accentuate a decoration or liven up the rooms in your home.
With the wide array of colors, shapes and designs available, you can make your home look brighter. For an eclectic and contemporary feel, accentuate your walls with glass mosaic backsplashes. Turn your bathroom walls into relaxing shades of blue or light lavender. Alternatively, transform your bathroom mirror into a piece of art with a backdrop that is eye-catching and at the same refreshing.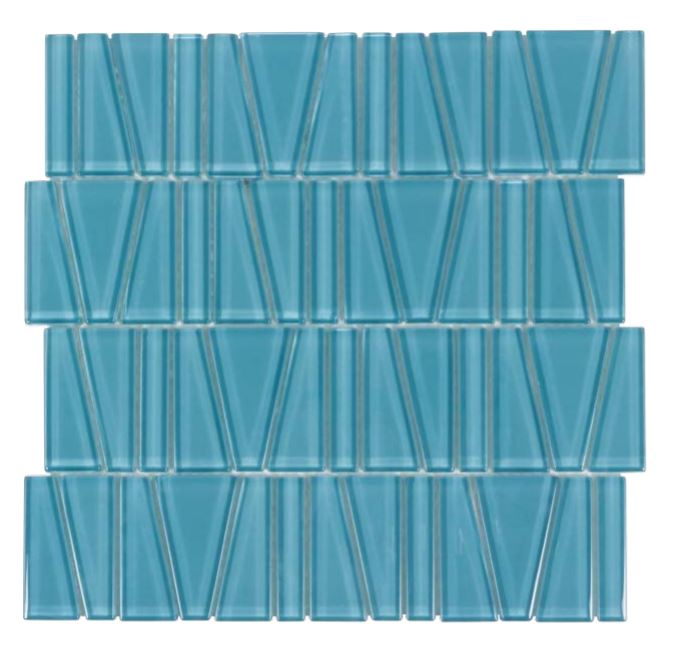 Improve your fireplace with these glass tiles.
Glass tiles have a higher rate of heat expansion, which means that these glass tile backsplashes can withstand heat more than porcelain or ceramic tiles do. If you have a fireplace that you use often during the coldest days of the year, giving it an image overhaul by installing a decorative tile backsplash is worth the money. Impress your friends and relatives with the newest design that is available in your local tile retailer
Show off your backyard pool.
Owning a pool is awesome where you can dispel the heat during summer seasons. However, with the plain white or blue (or the combination of both colors) ensemble of your pool, sometimes you wish your pool look livelier than its current appearance.
With this newest trend on glass tile backsplashes, give your backyard pool a face-lift and astonish your visitors when you hold a pool party or simple gatherings with your friends. Refurbishing your pool is affordable now. You can choose an exotic design or a classic look that makes your pool stand out and invites your visitors to dip into the cool waters.
Backsplashes are refreshing and can improve the interior décor of your home without spending a fortune. The advantages of using backsplash include a wide array of designs and color options and protection for your walls against water stains and other nasty things. Thus, a backsplash is an excellent way to redecorate your kitchen, bathroom and pool area.
Moreover, glass tiles are resistant to stains so cleaning them is easier. You do not have to use so many cleaning agents to keep these tiles pristine. A sponge dipped in soapy water does the trick of removing the dirt away. As long as the installation process is done perfectly, your glass tile backsplashes can last a lifetime.
Perhaps, the right time has come to begin that remodeling plan you have been thinking since last year. Thus, start planning now. Call your designer and ask for quotation in renovating your home with this particular backsplash.