Posted by Mike Belk on Apr 22, 2014
A tile backsplash can be a great add-on to any kitchen design. Searching for a discount tile backsplash online can help lessen your expenses if you decide to install a tile backsplash. It normally comes in a wide range of different sizes, colors and shapes that will definitely suit any kitchen. When installing the tiles, think of the shape of the kitchen. When it comes to kitchens with two windows, it is important that you plan it carefully to make sure that there are minimal cut tiles and that the lay out is balanced.
Measurements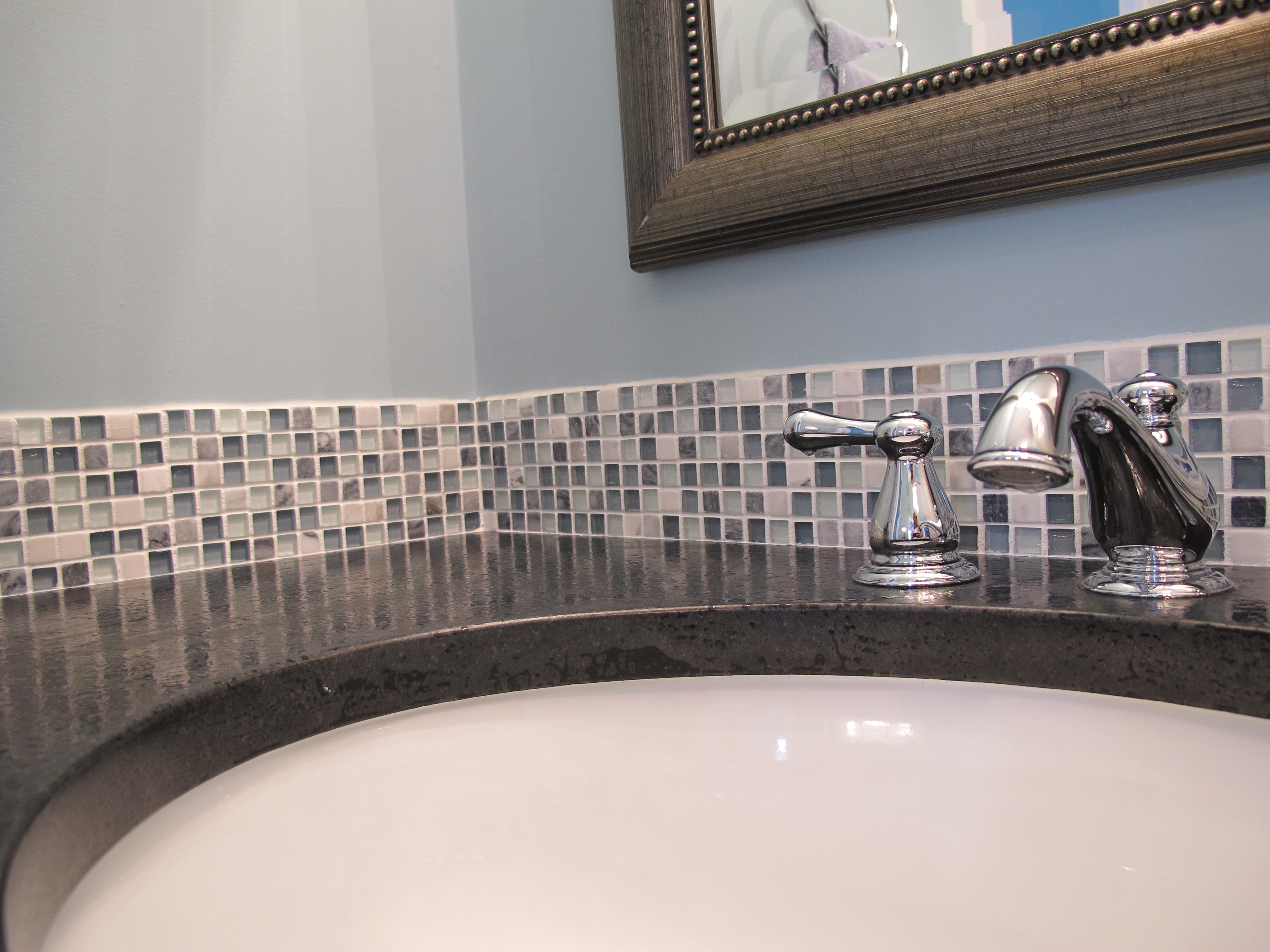 Good layout is the secret to any successful tile installation. Since the tiles are available in different sizes, it is best that you know the right measurement to make it easier to look through the available selections at the discount tile backsplash section. In case your kitchen backsplash has two windows that interrupt the design, carefully measuring the area can help in making the layout better. Divide your backsplash into sections and measure the length and height of each section. Create a pattern using a graph paper, making a mark on the locations of each window. Don't forget to get the measurements underneath the sill, as well as the area that surrounds the window. Most of the time, windows have a three inch gap between the trim and the cabinets on each side. You may likewise add some tiles in this area or you can leave it plain, however, getting the right measurements can help you a lot in deciding.
Creating the Layout
Create a draft of your first layout for your backsplash on paper. Consider the shape of the area and the position of your windows. Draw your selected tiles to scale. Make each wall its own space, and draw the tiles in starting from the bottom center of each space. Put a mark where you will need to cut to make sure that it will fit in the windows, and adjust it if needed to avoid awkward or small cuts.
Determining Your Budget Before Buying a Discount Tile Backsplash
Kitchen tile can be less expensive. Some of the inexpensive tiles are linoleum and vinyl. A discount tile backsplash can be purchased online and at the selected home depot. One of the most costly type of backsplash tiles is the ceramic tiles, but you can purchase it at the lowest price possible by searching for stores that offer tiles at discounted price.
In choosing the right backsplash tile for your home, consider your lifestyle. It is known to all that even the discount tile backsplash is resilient, it still requires proper maintenance to make it last longer. If you are looking for something durable, ceramic tile is a good choice since it can survive the heat from pans and is easy to maintain and clean. Unluckily, a ceramic tile can chip or crack easily. You can choose a backsplash that is made of stone, porcelain, glass or metal. These materials can withstand hot and cold temperature, and are thus durable enough to last longer.
Designation: Founder & CEO
Bio: A graduate of Ohio State University with an MBA in Business, Mike Belk has been in the tile and stone industry for over 20 years. Mike is the owner and founder of Belk Tile. He has become one of premier tile experts in the nation. Not only does Mike love every aspect of his job, he strives ensure your experience is the very best. He runs a successful blog and, when not immersed in the world of tile, is an avid golfer and wine maker. Mike enjoys interacting with customers and wants to hear from you today. Make sure to check out his
podcast of Tile Talk by Mike Belk.
---