Posted by Mike Belk on Jun 29, 2017
Kitchen tiles can transform your ordinary kitchen into a glorious cooking and living hub.
Are you a homeowner struggling to keep up to date with modern trends? Or, are you simply looking for ways to easily revive your kitchen design?
There are many quick and easy ways for you to create a beautiful kitchen with coordinated tile and styles.
There's no need to remodel your entire kitchen as just a few small changes could make a big difference.
Your kitchen can quickly become the big, bold and beautiful heart of your home.
If your kitchen currently feels dingy and dark to you, then why not try a few changes such as changing your wall color or flooring?
You might be surprised by the difference this can make in a home which feels worn out.
Changing from a classic dark brown or red kitchen color to something as simple as white or cream can brighten and open up space immensely.
If you would prefer to make slightly bigger changes than just painting the walls, why not consider changing, or adding in, wall tiles?
Coordinating your tiles can change a room immensely. Soon enough, with a little hard work and at an affordable price, you'll have a brand new space.
After it is done, you'll be inviting everyone in the neighborhood to come and admire your beautiful kitchen.
Choosing Flawless Kitchen Tiles and Designs
Nowadays, far more Americans are looking to DIY options. There's no need to spend a fortune to pay for a professional. They won't necessarily do a better job than you.
By doing this, you can keep tight control over the coordination of your kitchen tiles. This way you make sure the finished product is flawless.
However, if you are considering the DIY route with tiling, there can be a lot to learn.
Do your research before you start! There's great advice out there on DIY and kitchen tiles. Read as much as you can.
Even before the research step, when it comes to finding the look which is right for you, this may be trickier than you might have thought.
First of all, you should consider where you want the tiles in your kitchen. That means floor or wall, or maybe both.
Many people choose to tile their both their walls and floors at the same time. This can save on cost.
Do you have messy children or pets? If so, tiles are definitely the best way to go. They are so easy to clean up afterward.
Kitchen tiles don't have to bore. You can choose from interesting patterns, from mosaics to subway tiles.
Kitchen tiles can be used to let your personality shine!
Would you rather have a white kitchen with large white tiles or something more colorful to make the space pop?
Consider using tiles for your backsplash too. This is a low maintenance option. You can very easily and quickly fry anything without worrying about the cleanup.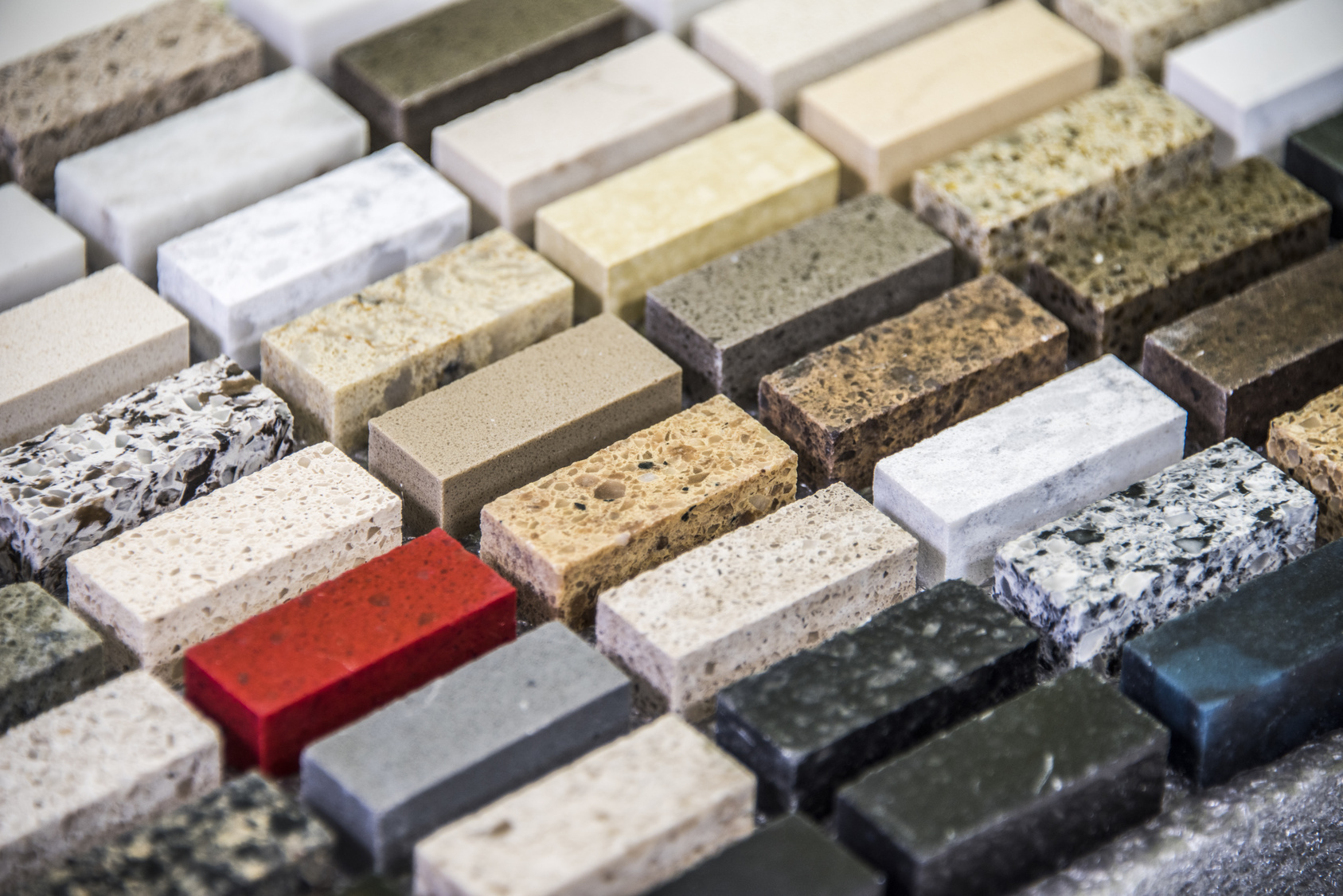 Which Color for your Kitchen Tiles Works Best?
Once you've decided where you want your tiles to be, you next need to work out which color and design are right for you.
Firstly, it's important to know the look you're going for. To get some inspiration, a good idea is to visit many different websites such as Pinterest.
By doing this, you'll easily be able to save all of your favorite kitchen tile ideas in one place.
Simply having a good idea of what it is you want your kitchen to look like can make the entire design process a lot easier.
Another way to find inspiration is to head on over to your local hardware store. Here, you'll be able to find out what's on offer and what you'll realistically be able to afford.
Do you want something understated and dark? Dark blue kitchen tiles can be a stylish option, just remember to use them sparingly.
Another popular choice currently is white subway kitchen tiles. This look has been taking fashionistas by storm.
Green is often a color which is considered as calming. Therefore, by using it throughout your kitchen theme, you can create a simple, calm feel. Perfect for an evening of cooking and relaxing with your family.
If you have young children, then why not brighten up your home? With kids, toys lying about and short of time, yellow might be a great happy option.
Yellow is also considered to be a warm color which makes it great for the heart of the home.
Why not give this color a twist and add in a Mexican theme too? Mixing blue and yellow tiles could quickly give your home a unique look!
Another way to add color to your home is simply through smaller details. For example, a few tiles here and there can make a big difference. You don't need to go all out and tile the entire room!
Tip: if you have a small space then it is likely to benefit from a bright and light color which can majorly open up the family space.
Implementing the Flawless Kitchen Tile Coordination
Once you've chosen the kitchen tiles, where you'd like it to be placed and the exact coordination, you need to implement the look.
Deciding on whether or not to hire a professional is completely up to you. The DIY trend is all over the internet.
However, with so many finished products, it's hard to know how often someone failed before they succeeded! Keep this in mind if you decide to try tiling your own kitchen.
Tiling can be a difficult process, especially for a beginner. However, it can save you a lot of money. Simply check out advice online, there are hundreds of blogs and YouTube videos.
Otherwise, be certain that you have checked the reviews of the tile you are working with. Make sure you're getting good value for your money!
Make sure you shop by color and get the exact look you want for your home.