Posted by Mike Belk on Jan 03, 2022
What to Look For When Buying Kitchen Tiles Online in 2022
When you step into the kitchen to cook, your tiles are just as important as what's cooking on the stove. The right ones will make your life easier and give a sleek look to your space.
There has been an influx of online shopping sites that carry these types of products in recent years, but it can be difficult to find practical advice when buying them online without seeing samples in person or researching reviews first.
We have sorted through all the different types of kitchen tiles you can buy online, and have advice on what to look for when buying them.
Types of Kitchen Tiles
There are three types of kitchen tiles: ceramic, porcelain, and stone. Ceramic tiles have a glazed finish; porcelain tiles are unglazed. Stone is composed of different types of materials such as granite, marble, soapstone, and slate.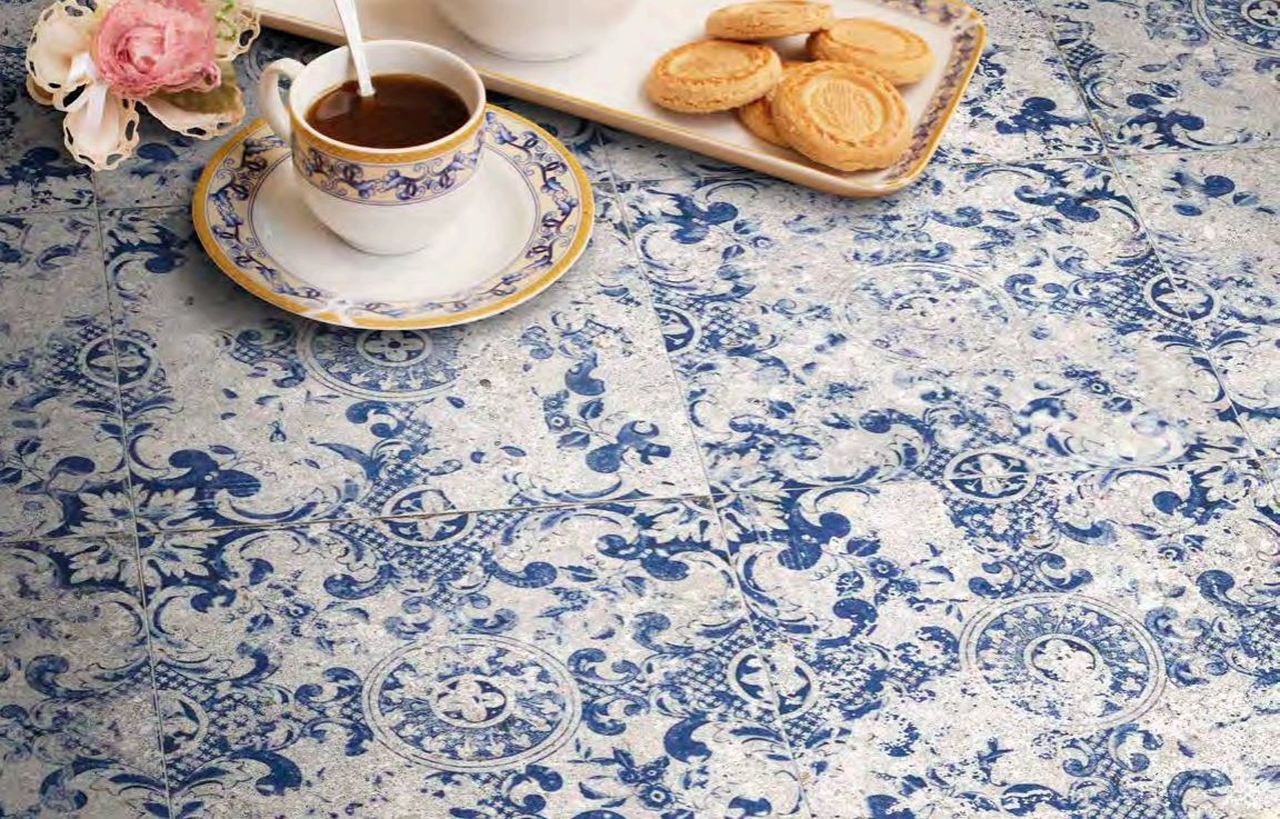 Ceramic tiles are more affordable than porcelain, but they can chip and crack with movement. Porcelain is less fragile, but it's also pricier. Stone is the most expensive of the three, but it's also durable and lasts a lifetime.
What to check for while buying kitchen tiles
When it comes to buying kitchen tiles, more than just the look of the tile is important. The kitchen is one of the most important areas in a house, so it is important to pick the best kitchen tiles that match your needs. Whether the material used for production can be harmful to health, whether the tiles will stand up to water, and more.
Style and layout of the kitchen
When buying kitchen tiles online, it is important to consider the style and layout of your kitchen. Furthermore, it's also important to take measurements before deciding on what kind of tiles you want to purchase.
It is important to consider the cabinet finish. The type of tile you choose will be determined by one's preference and the cabinets' design. Considerable research or consultation should be done with a contractor before making any decision.
If you're considering buying kitchen tiles online, it's important to think about the contrast between your existing tiles and new ones. A perfect example of this is when contrasting colors are used on a floor or wall. For instance, if you want an accent tile in black against white walls, use white for the borders with black for the interior. This will give you a unique design that will make your room pop!
Usage and durability
When buying kitchen tiles online, it is important to consider the longevity of each material. If a tile comes with an estimated life expectancy of 10 years, it may be worth paying more for that product than another option with a much shorter lifespan. A tile can also come in different colors and styles, so you should make sure you are getting what you need from those options as well.
Certain tile selections will fade or change color after heavy use. This is because the tiles are porous and absorb water, oil, grease from cooking utensils that touch them. For a busy kitchen with foot traffic, choosing a durable material such as ceramic can be ideal to avoid unsightly changes in coloration.
A tile that is durable and easy-to-clean material that can withstand heavy foot traffic, water, spills and doesn't absorb odors or bacteria.
Shape and size of the tile
The shape and size of the tile can impact how big a kitchen appears. Consider the type of design you want for your new tiles, as well as the size.
The shape and size of the tile are two factors that can impact how well it will blend with other tiles. Smaller tiles require more care when placed for an optimal look, while larger ones have a similar effect.
Rectangular tiles offer a wide variety of size options, from small subway tiles to large planks.
The size of the tile is determined by the square footage. Subway tiles that are 1" x 3" can be used to make a small area, while 4" x 16" subway tile would cover an entire wall.
Budget and cost
Tile designs vary with patterns, textures, and colors. You should make sure to get a variety of tiles that best suit your needs.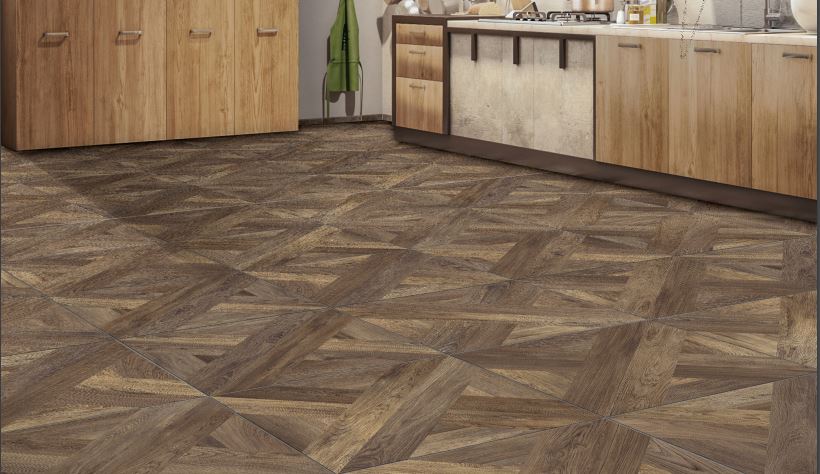 Tile is a durable and inexpensive flooring option, but it can also be costly. The cost of tiles depends on the type you're looking for. Some people would prefer to get ceramic or marble tile instead of cheaper options like porcelain because they are more expensive in terms of installation and material costs as well as the time involved with maintenance.
One must plan ahead when buying tile. This planning will ensure the budget is set up to accommodate the purchase of kitchen tiles online.
Mistakes to avoid when buying kitchen tiles online
(:1f539:)1. Not ordering enough tiles
Mistakes to avoid when buying kitchen tiles online include not ordering enough and not getting the correct shades. It's important to get it right from the get-go so you don't have any mix-match colors. When it comes to laying tiles in a herringbone formation, we recommend ordering an extra 15% for all of those fiddly cuts that need to be made. If you are planning on buying tile from us and not using our service.
(:1f539:)2. Throwing spare tiles away
When buying tiles online, keep spares in a safe place rather than returning them to a store. Tile prints are often done in batches so if you need an extra one in the future, chances are you might struggle to find the right match. Remember, if you drop something heavy and crack a tile, later on, changing just one tile may be more cost-effective than redoing the whole floor. If you have spares of tiles on hand for unexpected repairs or replacements needed in the future then it is worth checking out before purchasing new ones
(:1f539:)3. Picking the wrong size tiles
The difference between success and failure can be the size of tiles. To choose the correct tile size for your space, it's important to consider how you want your kitchen to look when finished. Smaller tile: more grout lines is a key design element that should help create visual interest in smaller spaces like bathrooms.
(:1f539:)4. Not ordering a sample first
When it comes to buying kitchen tiles, make sure you order a sample first. Ordering can be difficult and could cause more issues than the ones that would have been avoided if one had ordered a sample first. It is also important to plan when purchasing kitchen tile because of the time needed for delivery.
(:1f539:)5. Not planning the layout
When fitting kitchen tiles, take into account the layout and design before you start. Consider the size of your kitchen and how many cuts you need to order for each tile. Designing a kitchen is most important in ensuring it has function and practicality.
(:1f539:)6. Not picking the right tile for the job
When buying kitchen tiles, it is important to consider the job that will be done. The location of the tile will determine what type of tile you need. If a tile is going to be used externally or internally, it should also have good weatherproof and slip-resistant properties. The lightness of a tile can also affect whether or not it can be wall covering as well as if it needs to be dark enough for underfloor heating purposes.
(:1f539:)7. Not hiring a specialist
When buying kitchen tiles online, you should be careful to avoid making costly mistakes. First of all, one of the costliest mistakes is hiring an inexperienced tiler. Consider someone with experience in the particular material you have chosen and try not to book your tiler until you've received your goods. Another top tip is that difficult installation requires a lot of time and effort so it's best to hire professionals.
Frequently Asked Questions About Kitchen Tiles
Which color scheme is right for your kitchen?
Colors are important because they can set the tone for a room, which is why it's important to choose the right colors for your home. The colors in the kitchen should be warm and inviting, so a color scheme that is comforting and calming will work well.
The type of grout do you need for your kitchen tiles?
The type of grout you need for your kitchen tiles is based upon the type of tile being installed. Grouts with a higher silica content will provide better adhesion and durability than those with lower silica content.
What to do with spare kitchen tiles after installation?
The first thing you should do is make sure that the tiles are not cracked or broken. If they are, then it's time for a new home for these tiles. Search online to find out where you can recycle them.
Here are some ideas:
1. A mosaic tile can be used to create a wall-mounted shelf or the kitchen floor.
2. Tiles can be used as edging for flower beds or as a border around your patio.
3. You can also use the tiles to create a mosaic table top or backsplash for your kitchen, bathroom, or even fireplace mantel!
Designation: Founder & CEO
Bio: A graduate of Ohio State University with an MBA in Business, Mike Belk has been in the tile and stone industry for over 20 years. Mike is the owner and founder of Belk Tile. He has become one of premier tile experts in the nation. Not only does Mike love every aspect of his job, he strives ensure your experience is the very best. He runs a successful blog and, when not immersed in the world of tile, is an avid golfer and wine maker. Mike enjoys interacting with customers and wants to hear from you today. Make sure to check out his podcast of Tile Talk by Mike Belk.
---