Posted by Mike Belk on Apr 16, 2020
Last Modified: 15th March 2021
What is bullnose tile and do I need it?
If you have been researching for your bathroom or kitchen renovation project, you may have come across the bullnose tile. If you take a look at your current setup, you may already have this tile design without realizing it.
What Are Bullnose Tiles?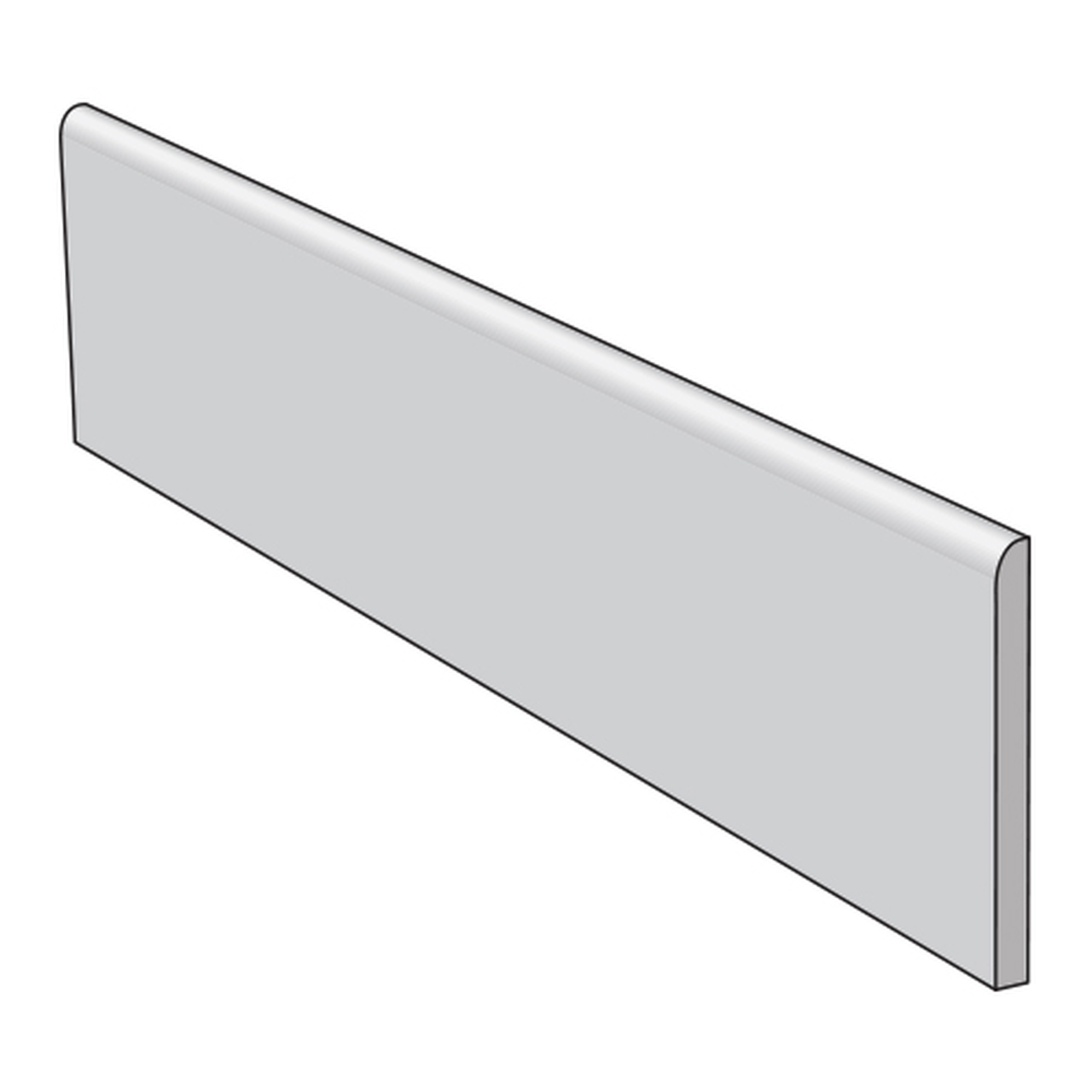 The bullnose tile can be recognized by the characteristic rounded edges. It's commonly used as a trim piece or edge treatment to frame a tile design's perimeter or cover the corners. This way, sharper angles, as well as unfinished tile sides, are prevented from being visible on the wall or floor. The rounded edges make the bullnose tile a great safety solution and it also makes your renovation project pop out.
(:1f539:) What is Bullnose Tile?
Bullnose Tiles gets the name from the half rounded edge on the front of the tile. It is used to finish off the edge of a field tile. Available in different shapes, sizes and colors as well.
Bullnose tiles can often be found on swimming pool sides, countertops and other similar surfaces like partially tiled walls and sink backsplashes. The basic bullnose has one rounded edge and three square edges. The rounded bullnose tile edge is what makes this type of tile special because of a cleaner and smoother appearance. This edge design also makes the tile less susceptible to damage or chipping when it's hit by hard objects.
Bullnose Tile Types
There are various bullnose tile corner types to choose from, which make them quite popular, and so they're often used in different applications. These tiles are designed to give your project that smooth, finished edge after you've installed the tiles. Bullnose tiles come in a lot of different options and styles to suit your requirements. Here are some of the various styles currently available on the market.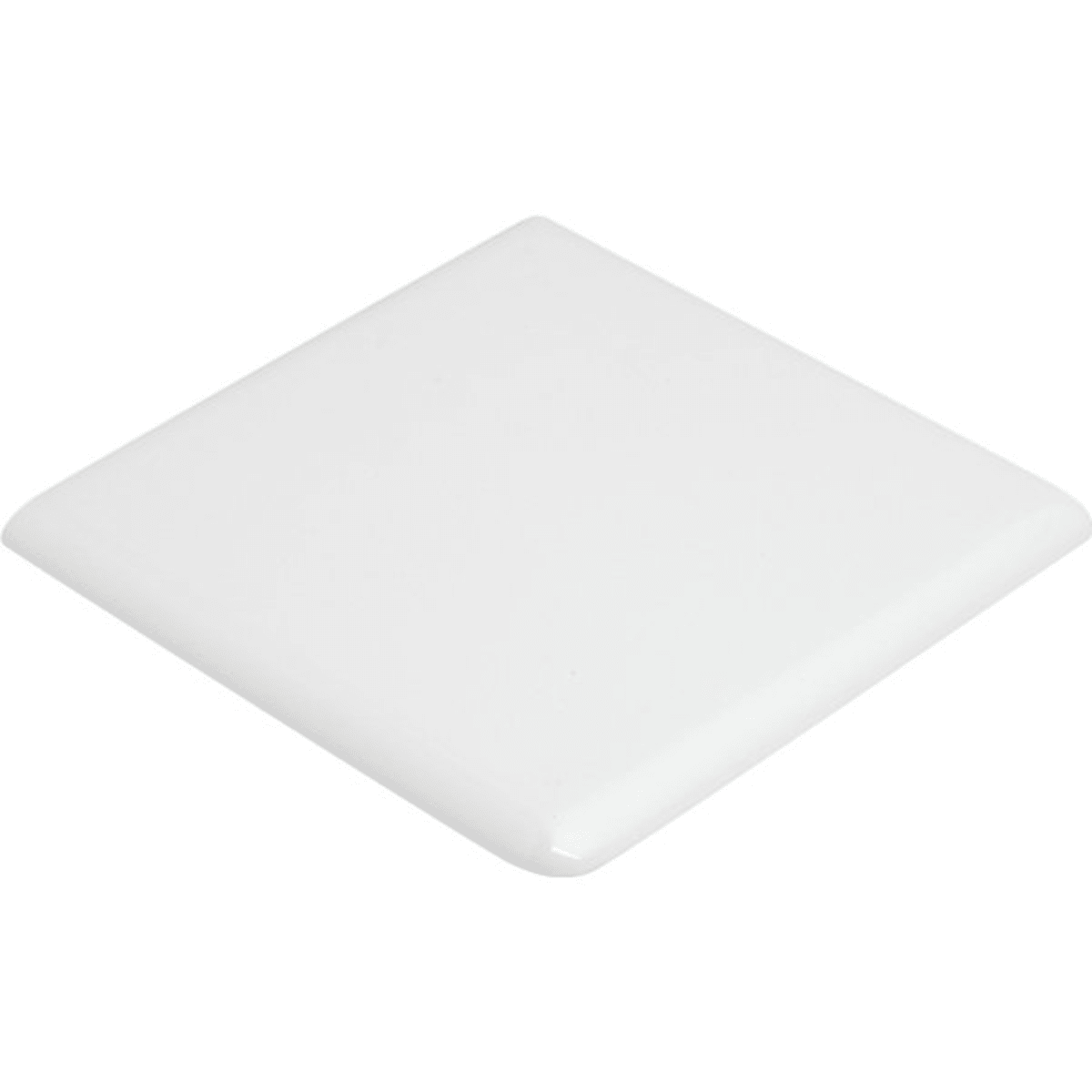 -Rectangular Bull Nose Tile. This is perhaps the most common type of bullnose trim. The size often available for this type of trim is 3 in x 13 in. The rectangular bullnose tile looks nice when you need to outline a field of tiles whether it's for your backsplash, countertop, etc.) And because of its length, you'll need less of this trim.
-Square Bullnose Tile. Next to the rectangular bullnose tile, this type is also common if you want to retain a checkered look on your tile setup. The square bullnose tiles are often size 4 in x 4 in or 6 in x 6 in. It's most commonly matched with main tiles that are smaller in size. The square bullnose tile looks nice for finer tile setups.
-Corner Bullnose Tile. This trim has two rounded edges instead of just one because it is meant to be placed in the corners of a frame. The extra edge also gives the frame a clean and nice finishing touch. The corner bullnose tile is commonly used in backsplash areas or any feature wall design for added beauty.
Uses for Bullnose Subway Tile Trim
The bullnose tile can be used for a variety of purposes. Here are some of them:
Walls – When installing a tile backsplash, the line running along the wall and the tiles are too visible and can make your work look like it is not finished. By using matching bullnose tile trims, you give that wall a finished touch because of the tiles' rounded edges.
Corners – Countertops, bathtubs, steps, or niches – you can use the bullnose tile to cover the edge of almost every tile project you can think of. This trim doesn't only look great aesthetics-wise, the rounded edges also make the edges and corners in your bathroom or kitchen more comfortable and safer.
Decoration – You can use different colors of bullnose tiles to make a beautiful pattern or contrasting shade for that added decorative element. These tiles are perfect if you want to install a classic accent wall.
Floors – To put that finishing touch on areas where the floor meets the wall, the bullnose ceramic tile is the perfect solution. They also blend well with the overall design. The addition of bullnose tiles also gives that extra layer of protection for your wall and floor against water leakage, which is common when tiles are not installed properly.
How to Measure Bullnose Tiles
Bullnose tiles are commonly sold individually, so careful measurement is a must. You should plan the design of your tiles before purchasing so you can visualize where the bullnose tiles will be used.
Once you are ready for measuring, you should determine the tiled area's length, whether it's a tiled accent wall or a backsplash, where the unfinished of the main tiles are showing. Then, compare the specifications of the tile with the chosen design, and take note of the bullnose tile's length that matches the measurement.
Let's say the bullnose tile design you want is available in 12-inch length, you will need one tile per foot that you have measured. If a baseboard-type border is what you have in mind, measure the open space on the wall, then count how many 12-inch bullnose tiles you will need. Using this calculation, for example, a 10 ft x 6 ft room requires 32 12-in length bullnose tiles. That is one tile per foot of the wall space.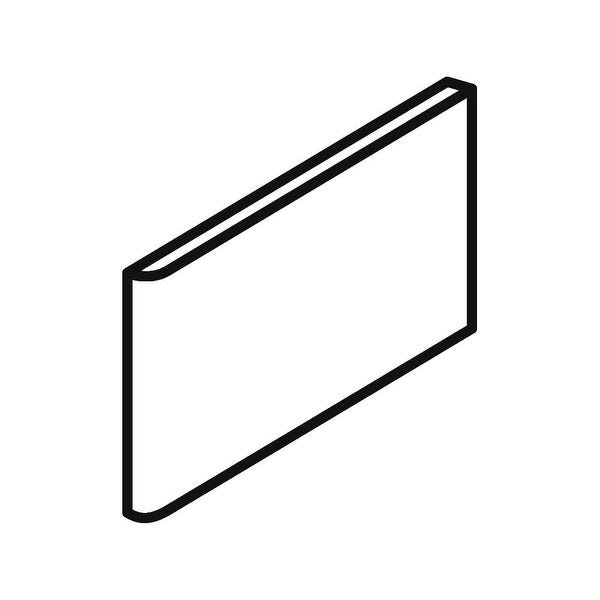 Tips on Buying Bullnose Tiles
To ensure that the finish and color remain consistent, buy both the bullnose and basic tiles from the same tile supply store or home improvement dept. Check the bullnose options that your project requires. Some bullnose styles may not be available for specific tile types. if you want a fancy trim, you might consider buying special corner bullnose tiles for exterior or interior corners.
Measure the wall surface, pool desk, or countertop using a tape measure to determine the number of bullnose tiles you will need. Make allowances for grout corners and lines, as well as other odd shapes. If you buy full cartons, you'll often receive extra tiles. You'll need them for cutting and breakage.
Buy bullnose designs and colors that you can use to accentuate the basic tile. You can buy matching or contrasting colors, depending on your design. Vary the bullnose tile's width so that the grout lines are not lining up with the basic tile's grout lines. For example, for a wall fitted with 4 in x 4 in basic tiles, use 6 in x 2 in bullnose tiles.
(:1f539:) How do you finish the edge of subway tiles?
There are 4 main ways to accomplish this:
1: You could always run a bead of caulk along the time edge to give it a finish. ( would not recommend, it can be messy!)
2: You Could use a pencil rail or a listello to finish off the edge of the field tile
3: You could always use a metal edge to finish the exposed side of the field tile. A common brand would be Schluter.
4: If it is natural stone, you could always bullnose the edge of the actual stone tile.
(:1f539:) Can I use something else if bullnose tiles are not available?
As mentioned above, you can use other items if bullnose is not available. Try using a pencil rail or matching listello, if it is glass, you could always just leave the factory edge as it is. If it is being laid as a subway pattern, you can always polish glass tile or turn the cut edge to the inside and leave factory edge exposed.
(:1f539:) Why is it called bullnose tile?
Bullnose Tiles gets the name from the half rounded edge on the front of the tile. It is used to finish off the edge of a field tile. Available in different shapes, sizes and colors as well.
And to follow up with a popular question that we get, is there bullnose tile for glass mosaic tiles or glass subway tiles? It was roughly about 8 years ago, there was one manufacturer that actually made a bullnose tile for the glass subway tiles. It did not last too long. The nice thing about glass tiles is that you can buff and shape the tile. So for example if you cut a 3 x 6 glass subway tile in half, you could polish the cut edge and take off the sharpness. This can be done in 2 ways. First you could just take off the sharpness and turn the cut into the design and put the factory edge on the outside for a smooth factory finish. Second, you could take the time and use the right equipment and really polish the edge and make it look like it was factory made.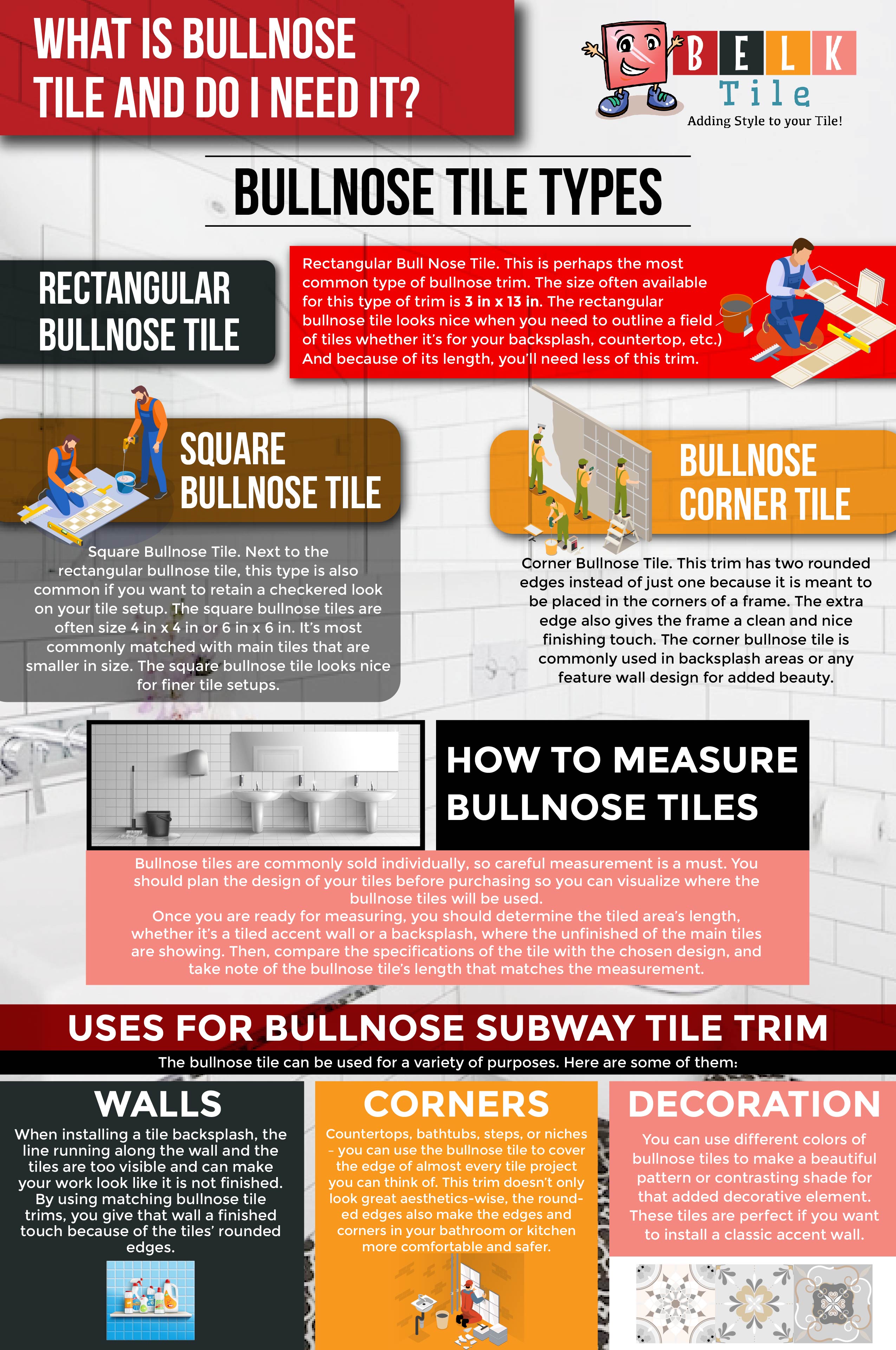 Share this Image On Your Site
The other option is to use a glass liner bar as your edge treatment. Now, that being said, not every glass mosaic tile will have a glass liner bar that matches! Most glass subway tile manufactures do offer a matching glass liner bar to be used. If you feel it is necessary to have it to finish off the edge.