Posted by Mike Belk on Aug 09, 2016
A subway tile is one of the favorites when it comes to renovating a kitchen. There is a reason why people just love using this kind of tile. It is very easy to find. It is a type of tile that almost all stores have. This makes the tile very accessible. It is also very affordable.
Subway tiles are also easy to clean which makes it a perfect choice for backsplash. The surface of subway tile is very smooth. It is basically similar to the tiles that they use in a subway. This is why it will not stain, and it will look great for several years. To clean it, all people literally need to do is to wipe it down.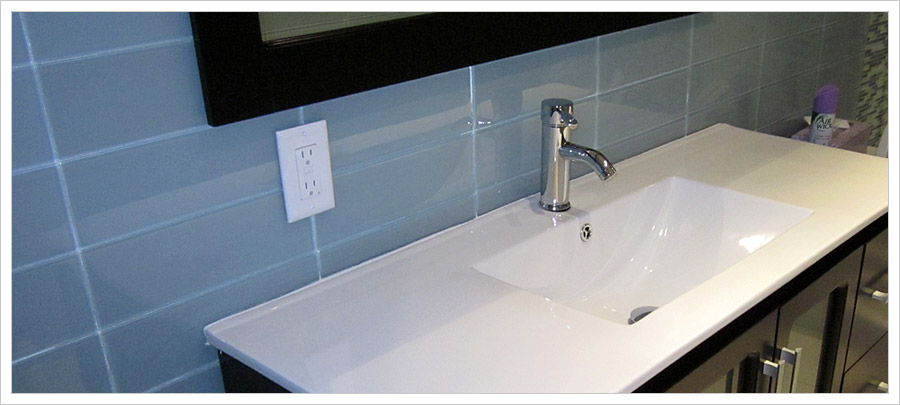 A glass subway tile is a perfect choice for people who use their kitchen on a regular basis. The tiles itself will stay clean for a very long time and will does not stain easily.
What people need to make sure is that the tiles are installed properly. If one does not really have much experience in tile installation, it will be a really good idea to ask for professional help.
Grout is a huge issue when it comes to installing tiles. The tiles themselves are easy to clean, but the grout can stain very easily. It is recommended to have the grout as thin as possible so that it does not get dirty easily.
Professionals can also add things like molding and radius trim elements. People should make sure that the people that are installing their glass subway tile is someone that is reputable. It will always help to do a bit of research before actually asking a person to install the tiles. This is something that should not be taken lightly because usually the durability of the tile will depend on how well it is installed. Once it is installed the right way, people will not have to worry about it for a very long time. It will look good no matter what a person does to it.
A glass subway tile is something that is worth every cent. The fact that it will last for a very long time makes it a very good investment. Glass subway tile is a great addition to any kitchen.